Advice from Spiritual Friends
"When you have in mind the thought that death can come today, if something suddenly happens, it is not a shock," Lama Zopa Rinpoche instructs in his book Bodhisattva Attitude: How to Dedicate Your Life to Others. "It is not a shock at all because your mind is prepared. You have already trained your mind by thinking very strongly about death first thing every morning and keeping that awareness throughout the day. That helps you to be at peace and not have fear when you face a life-threatening problem or something similar.
"If your mind has not become Dharma because you haven't trained in the thought of impermanence but instead have always thought, 'I am going to live for a long time,' and done all your activities with attachment to this life, then if something opposite to that suddenly happens and the reality of life – its impermanence – is shown, all of a sudden, while you are planning billions of things, you get an incredible shock.
"You may know Buddhism and have memorized the hundred volumes of the Buddha's teachings (Kangyur) and the two hun­dred volumes of commentaries (Tengyur) and be able to explain and recite them by heart, but your mind has not thought about impermanence. You may know by heart all the root texts, the five great treatises, along with the tantric texts and commentar­ies and be able to explain them, but your mind has not thought of impermanence. Because you have been living your life with the concept of permanence, the day something happens and the reality of life is shown, it is a shock and there is incredible fear. Suddenly you see that you don't want to die. It is not that you don't want to die because you want to benefit sentient beings. I am not talking about that. You don't want to die for fear of what will happen after death. You don't want to die because of fear. You don't want to lose this body. You don't want to lose your possessions, property, belongings or family. Your mind is clinging to these things and because of that, there is great fear.
"Meditating on impermanence is the very beginning of Dharma, but look what happens if this meditation is left out or if you thought it wasn't important because emptiness, shunyata or some tantric meditation was more important."
You can read more from the chapter "The Teachings: Cutting the Concept of Permanence" from the book Bodhisattva Attitude: How to Dedicate Your Life to Others by Lama Zopa Rinpoche and published by the Lama Yeshe Wisdom Archive. 
Learn more about FPMT spiritual director Lama Zopa Rinpoche and his beneficial activities by visiting Rinpoche's webpage, where you will find links to Rinpoche's schedule, new advice, recent video, photos and more.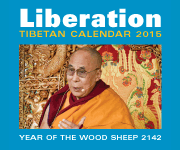 Don't think of Buddhism as some kind of narrow, closed-minded belief system. It isn't. Buddhist doctrine is not a historical fabrication derived through imagination and mental speculation, but an accurate psychological explanation of the actual nature of the mind.
Lama Zopa Rinpoche
Contact Info
1632 SE 11th Avenue
Portland, OR 97214-4702 USA
Tel (503) 808-1588 | Fax (503) 232-0557
About FPMT
FPMT is an organization devoted to the transmission of the Mahayana Buddhist tradition and values worldwide through teaching, meditation and community service.
more...
About Buddhism
If you're new to Buddhism, please read our
Buddhism FAQ
. A place to learn about Buddhism in general, FPMT, and our Discovering Buddhism at Home series.