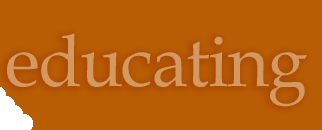 Start Mailing Content
Dear Friend,
On June 15th we celebrate Saka Dawa, a day which honors the birth, enlightenment, and paranirvana of Shakyamuni Buddha. Making offerings at Saka Dawa is a special act of generosity and the merit of virtuous activity performed on this important day is increased one hundred million times.
During the special month of Saka Dawa, we will focus each week on a significant area of impact, invite your support, and ask you to visit us on Facebook and share the ways in which you are inspired to Work a Day for Rinpoche.
This week we focus on FPMT Education, the very heart of FPMT. Through comprehensive study programs, practice materials, training programs, translations, and scholarships, FPMT Education nourishes the development of compassion, wisdom, kindness, and true happiness worldwide.
In 2009 we launched the FPMT Online Learning Center and the FPMT Media Center, making FPMT educational resources available to students around the globe. For the first time, Lama Zopa Rinpoche's teachings have been organized for easy access by all through the Light of the Path videos, Living in the Path program, and Special Commentary teachings.
We invite you once again to join the international FPMT community as we Work a Day for Rinpoche.
Regardless of the date of your donation, all funds and activities will be dedicated on Saka Dawa. All funds generated will be used to support the programs and projects under the direction of Lama Zopa Rinpoche. You may view the 2010 Work a Day for Rinpoche Distribution report online.
End Mailing Content
Start Buttons
End Buttons
Start Quote

If you look, then you can understand how fortunate we are having the opportunity to study. With our Dharma knowledge and practice we can give the light of Dharma to others, in their heart. I think that's the best service to sentient beings, the best service to the world.

- Lama Zopa Rinpoche

End Quote
Contact Info
1632 SE 11th Avenue
Portland, OR 97214-4702 USA
Tel (503) 808-1588 | Fax (503) 232-0557
About FPMT
FPMT is an organization devoted to the transmission of the Mahayana Buddhist tradition and values worldwide through teaching, meditation and community service.
more...
About Buddhism
If you're new to Buddhism, please read our
Buddhism FAQ
. A place to learn about Buddhism in general, FPMT, and our Discovering Buddhism at Home series.