HIGHLIGHTS FROM THE CURRENT PRINT ISSUE
THE PRECIOUS AND WISH-FULFILLING HOLY OBJECTS OF FPMT

Vajrayana by Lama Yeshe

The Not-So-Inherent Power of Holy Objects by James Blumenthal, Ph.D.

Don't Cry, My Wee Babe by Michael D. Jolliffe

Plus much more!
Become a member of Friends of FPMT at the Foundation level to receive Mandala quarterly. 
Exclusive Online Articles 
ADVICE FROM THE VIRTUOUS FRIEND
Nothing to Trust in Appearances
By Lama Zopa Rinpoche 
HOLY OBJECTS
By Lama Yeshe
By Lama Zopa Rinpoche
The Precious and Wish-fulfilling Holy Objects of FPMT:
Sacred Sites Around the World
Holy Objects Resource Guide
David Zinn's FPMT Photo Montage 
WORLDVIEW
ANIMAL LIBERATION
Wrestling a Whale with Bodhichitta
By Ven. Tenzin Chogkyi
By Ven. Lobsang Tonden
By B. Alan Wallace 
MIXED MOTIVES
It Really is all About Me (and My Ego)
By Ven. Chönyi Taylor
Agathe Alderuccio
Yvonne Boucher
Venerable Lozang Dhondrup
Kara Everson
Emily Paynter
YOUR WORDS
By Joseph Sestito
By David Lista, Pelican Bay State Prison, CA
FEATURED MEDIA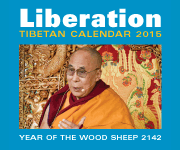 If you are suffering, use it as the cause to bring happiness to others. This way, whatever kind of life experience you have, you use it on the path. There is no interruption to Dharma practice and one's life is most beneficial.
Lama Zopa Rinpoche
Contact Info
1632 SE 11th Avenue
Portland, OR 97214-4702 USA
Tel (503) 808-1588 | Fax (503) 232-0557
About FPMT
FPMT is an organization devoted to the transmission of the Mahayana Buddhist tradition and values worldwide through teaching, meditation and community service.
more...
About Buddhism
If you're new to Buddhism, please read our
Buddhism FAQ
. A place to learn about Buddhism in general, FPMT, and our Discovering Buddhism at Home series.