HIGHLIGHTS FROM THE CURRENT PRINT ISSUE

A Year Remembered: Rejoicing in FPMT's 2010!

An Olympic Dharma Champion: Geshe Tsultrim Tsulga

Cooking with  Bodhichitta By Lama Zopa Rinpoche

Like So Many Roads By Karuna Cayton

Meditations from the Multiplex By Sarah Shifferd

Plus much more!
Exclusive Online Articles
*Asterisked articles contain supplemental material for articles published in the print issue of the magazine.
TEACHINGS AND ADVICE
Lama Zopa Rinpoche in London, 1975 (Video Recording)
By Lama Zopa Rinpoche
REJOICING IN FPMT's 2010
TAKING CARE OF OTHERS
*Engaged Buddhism: Compassion in Action
*Engaged Buddhism Resource Guide
DHARMA IN THE MODERN WORLD
*Trailers for "Meditations from the Multiplex"
TAKING CARE OF THE SELF
The Healing Power of Juice Fasting
By Diana Gorbea 
YOUR COMMUNITY
An Olympic Dharma Champion: Geshe Tsulga
An Interview with Anila Ann McNeil
 *DAGRI RINPOCHE AT THE FPMTA NATIONAL MEETING
AN OLD STORY OF FAITH AND DOUBT: REMINISCENCES OF ALAN WALLACE AND STEPHEN BATCHELOR
By Stephen Schettini
FEATURED MEDIA
DHARMA REALITIES
My Tomatoes Have Not Ripened
By Ven. Chönyi Taylor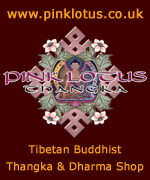 If you cherish another person, another sentient being, there is enlightenment and you cause them to achieve every happiness. If you don't cherish them, there is no enlightenment for you. Therefore, this person, this one sentient being, is the most precious one in one's own life. Therefore, what is called I needs to be let go forever. And what is called other, even one sentient being, that is to be cherished forever.
Lama Zopa Rinpoche
Contact Info
1632 SE 11th Avenue
Portland, OR 97214-4702 USA
Tel (503) 808-1588 | Fax (503) 232-0557
About FPMT
FPMT is an organization devoted to the transmission of the Mahayana Buddhist tradition and values worldwide through teaching, meditation and community service.
more...
About Buddhism
If you're new to Buddhism, please read our
Buddhism FAQ
. A place to learn about Buddhism in general, FPMT, and our Discovering Buddhism at Home series.