FPMT News Around the World
In early December 2012, Ven. Freeman Trebilcock, a 25-year-old Australian FPMT monk and director of Loving Kindness Peaceful Youth, was interviewed on "Harmony in Diversity," a community television program focused on the issues and activities of Melbourne's faith communities.
In this two-part interview, Ven. Freeman speaks candidly on being young and Buddhist in Australia:
It can be quite challenging in our society to be someone from a faith such as Buddhism. I think Buddhism has a pretty good brand, generally speaking. I didn't cop a lot of flak directly for being a Buddhist. I think for most people my age, faith doesn't really play a big part of their life. To have someone who's really trying to embody their spirituality as the central focus of their life is quite strange for a lot of people of my generation. For a lot of my friends, I guess I was a bit different than others.
For me, my Buddhist practice and understanding was kind of like a grounding; it really kept me on track. I think, more than anything else, I leaned on my Buddhist-ness in times of crisis, when I was struggling. All teenagers go through a lot of difficulties; it's just a part of growing up. At those times, I was really, really glad to have this frame of reference, this amazing storehouse of Buddhist wisdom to go to, to find some useful tools to deal with things.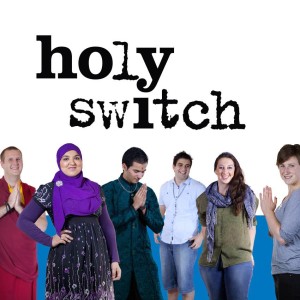 Ven. Freeman also spoke about Buddhist ideas on vegetarianism; the practices and texts with which he engages; Loving Kindness Peaceful Youth, the FPMT international peace organization for young people; Buddhism's compatibility with secular society; and monasticism, among other topics.
As part of his interfaith work, Ven. Freeman participated in ABC1's Holy Switch, a three-part television series in which six young people take up the challenge to swap religions and "live a totally different life for two weeks and in the process discover who [they] are." The series premiers May 12.
If you like what you read on Mandala, consider becoming a Friend of FPMT, which supports our work. Friends of FPMT at the Basic level and higher receive the print magazine Mandala, delivered quarterly to their homes.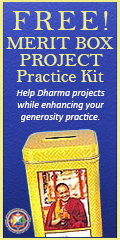 We are not compelled to meditate by some outside agent, by other people, or by God. Rather, just as we are responsible for our own suffering, so are we solely responsible for our own cure. We have created the situation in which we find ourselves, and it is up to us to create the circumstances for our release. Therefore, as suffering permeates our life, we have to do something in addition to our regular daily routine. This "something" is spiritual practice or, in other words, meditation.
The Purpose of Meditation
Lama Yeshe Wisdom Archive
Lama Zopa Rinpoche
Contact Info
1632 SE 11th Avenue
Portland, OR 97214-4702 USA
Tel (503) 808-1588 | Fax (503) 232-0557
About FPMT
FPMT is an organization devoted to the transmission of the Mahayana Buddhist tradition and values worldwide through teaching, meditation and community service.
more...
About Buddhism
If you're new to Buddhism, please read our
Buddhism FAQ
. A place to learn about Buddhism in general, FPMT, and our Discovering Buddhism at Home series.