Posts Tagged "engaged buddhism&quot
There are 3 results found
December 2001 – February 2002
By Valentino Giacomin
Valentino Giacomin, writer, elementary school teacher, former journalist, nyung-nä practitioner, and educational innovator was the co-founder in 1983, together with Luigina de Biasi, of Alice Project, a totally new approach to education inspired by Lama Yeshe's vision of Universal Education. Through the consultancy work of Luigina de Biasi, the Alice Project approach is now becoming an integral part of state teacher training in school districts around Treviso, Italy. Also, Alice Project School near Sarnath, India is a thriving center of education for children and adults of that area. Valentino wrote to us not long after the September 11 terrorist attacks in New York and Washington, D.C. His world is a microcosm of our bigger world, where only the Dalai Lama's 'religion of kindness' can save us.
We are going through a very critical moment for both the school and the world. Gosel Lama, our president, had already warned us a year ago to be ready for war. "There will be terrible times for India," said our elderly president. Once the terrible attack in New York had taken place, he called me to his office-gompa-bedroom to recall the prophecy. "The time has come." "What can we do?" I asked. He replied, "Make sure you have enough food, enough medicines. There is nothing else you can do."
Is there really nothing else we can do, I wondered? As usual, my mind has started working in opposition, so to speak, by accepting the challenge. Much the same as the way Universal Education – Alice Project started … by following the teachings of Lama Yeshe, Lama Zopa Rinpoche, Song Rinpoche, Serkong Rinpoche, the dinosaurs of the pure and traditional Dharma. As well, Alice Project began as an impossible challenge to traditional teaching in a state school in a small village near Treviso, Italy where people considered even the word "yoga" blasphemy….
December 2001 – February 2002
Thubten Dorje Lakha Lama, who escaped from Tibet in 1959, has been living in Denmark – and devoting his life to others – since 1976. For years he has been organizing 'helping hand' agencies, such as the Buddhist Forum, the Committee for World Peace, and Tibet Charity. He explains:
In Denmark I function as a course leader, giving lectures, and leading meditations and retreats. I call myself a
freelance lama. As there are many small Buddhist groups in Denmark, I thought it important to have a common ground and common activities. The Buddhist Forum arranges events, where all the Buddhist groups can come together and share information. This is our tenth anniversary year. I am going to set up a Buddhist Forum in Sweden this year.
…  I was fortunate to meet Lama Zopa Rinpoche this year, and after spending some time exchanging ideas, Rinpoche wanted me to express my views about monasteries in Mandala. There is no reason to change the valuable old traditions, but in the new world I believe monasteries have to add some new traditions in education and social work. It is essential that some kind of social relationship between the monastic and lay communities exists. If it doesn't, then strong devotion in the minds of the next generation of Tibetans will not exist…. 
This collection of engaged Buddhism resources is a continuation from "Compassion in Action" by James Blumenthal, Ph.D. from the April-June 2011 issue of Mandala located on page 44.
Books
Chappell, David Wellington. Buddhist Peacework: Creating Cultures of Peace. 3rd ed. Somerville, Mass: Wisdom Publ., 2002.
Eppsteiner, Fred (Ed.). The Path of Compassion: Writing on Socially Engaged Buddhism. Rev. 2nd ed. Berkeley, Calif.: Parallax Press, 1988.
Gyatso, Tenzin (Dalai Lama XIV). Toward a True Kinship of Faiths: How the World's Religions Can Come Together. New York: Doubleday Religion, 2010. Print.
King, Sallie B.. Being Benevolence: The Social Ethics of Engaged Buddhism. Honolulu: University of Hawaii Press, 2005.
Nhat Hanh, Thich. Interbeing: Fourteen Guidelines for Engaged Buddhism. 3rd ed. Berkeley, Calif.: Parallax Press, 1998.
Rinpoche, Samdhong, and Donovan Roebert. Uncompromising Truth for a Compromised World: Tibetan Buddhism and Today's World. Bloomington, Ind.: World Wisdom, 2006.
Sivaraksa, Sulak. Seeds of Peace: A Buddhist Vision for Renewing Society. Berkeley, Calif.: Parallax Press, 1992.
Sivaraksa, Sulak. Conflict, Culture, Change: Engaged Buddhism in a Globalizing World. Boston: Wisdom Publications, 2005.
Queen, Christopher S.. Engaged Buddhism in the West. Boston, Mass.: Wisdom Publications, 2000.
Queen, Christopher S., and Sallie B. King. Engaged Buddhism: Buddhist Liberation Movements in Asia. Albany: State University of New York Press, 1996.
Watts, Jonathan S. (Ed.). Rethinking Karma: The Dharma of Social Justice. Chiang Mai, Thailand: Silkworm Books, 2009.
Online Academic Journals that Publish on Engaged Buddhism
Blumenthal, James. "Toward A Buddhist Theory of Justice."Journal of Global Buddhism Vol. 10 (2009): 321 – 349.
Organizations
International Network of Engaged Buddhists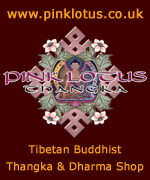 In Buddhism, we are not particularly interested in the quest for intellectual knowledge alone. We are much more interested in understanding what's happening here and now, in comprehending our present experience, what we are at this very moment, our fundamental nature.
Lama Zopa Rinpoche
Contact Info
1632 SE 11th Avenue
Portland, OR 97214-4702 USA
Tel (503) 808-1588 | Fax (503) 232-0557
About FPMT
FPMT is an organization devoted to the transmission of the Mahayana Buddhist tradition and values worldwide through teaching, meditation and community service.
more...
About Buddhism
If you're new to Buddhism, please read our
Buddhism FAQ
. A place to learn about Buddhism in general, FPMT, and our Discovering Buddhism at Home series.