"It is not good to leave statues or stupas completely empty. To leave a statue empty is like offering nothing to the buddhas and can create obstacles," Lama Zopa Rinpoche instructs in "Essential Mantras for Holy Objects."
"Therefore, it is important to put something inside of the statue, even as little as a few mantras and some incense. This is also true when offering statues to your teachers, there should always be something placed inside of them for auspiciousness. If you need to wait a while until your statue/stupa can be properly filled and consecrated, then roll up a copy of the Four Dharmakaya Relic mantras, or the five powerful mantras and place them inside the statue with some incense for the time being. …"
You can read more in FPMT Education Services' "Essential Mantras for Holy Objects." Also visit Education Services' page on "Holy Objects" for more advice and resources.
More information, photos and updates about FPMT spiritual director Lama Zopa Rinpoche can be found on Rinpoche's homepage. If you'd like to receive news of Lama Zopa Rinpoche via email, sign up to Lama Zopa Rinpoche News.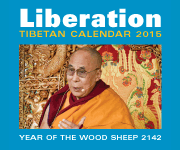 In Buddhism, we are not particularly interested in the quest for intellectual knowledge alone. We are much more interested in understanding what's happening here and now, in comprehending our present experience, what we are at this very moment, our fundamental nature.
Lama Zopa Rinpoche
Contact Info
1632 SE 11th Avenue
Portland, OR 97214-4702 USA
Tel (503) 808-1588 | Fax (503) 232-0557
About FPMT
FPMT is an organization devoted to the transmission of the Mahayana Buddhist tradition and values worldwide through teaching, meditation and community service.
more...
About Buddhism
If you're new to Buddhism, please read our
Buddhism FAQ
. A place to learn about Buddhism in general, FPMT, and our Discovering Buddhism at Home series.