Posts Tagged "prayer flags&quot
There are 3 results found
YOUR COMMUNITY
January-March 2014
Special new prayer flags for Lama Zopa Rinpoche's health and long life are flying and flapping in the breeze throughout the international FPMT mandala. Since July 2013, the Tendil Nyersel prayer flags are being hung based on advice given by Khadro-la (Rangjung Neljorma Khadro Namsel Drolma) on practices to remove obstacles for Rinpoche in 2014 and 2015. The flags feature an emanation of Guru Rinpoche (Padmasambhava) considered to be beneficial for Lama Zopa Rinpoche's health, various prayers and mantras chosen by Rinpoche, and the supernatural animals of the cardinal directions. Kopan Monastery organized the making of the prayer flags, which was sponsored by a generous benefactor. 
Here is a collection of photos from various FPMT centers, projects, services and students around the world that have hung flags to support Lama Zopa Rinpoche's health and long life. If you'd like to add a photo to the gallery, send Mandala an email. (To enlarge the photos, please click the images.)
Photographer Chris Majors captured in vivid and glorious detail the long life puja offered to FPMT spiritual director Lama Zopa Rinpoche at Land of Medicine Buddha in California. You can see all of his photos from the festive and beautiful day on Chris' Flickr page.
The long life puja, held on Sunday, September 29, 2013, included the special dance of the five dakinis in accordance with advice given by Khadro-la (Rangjung Neljorma Khadro Namsel Drolma) for Lama Zopa Rinpoche's health and long life.
Dagri Rinpoche, Yangsi Rinpoche, Geshe Ngawang Dakpa as well as Tenzin Ösel Hita all attended the puja, which was offered by FPMT Inc. Board of Directors and FPMT North America with logistical support from local FPMT centers and projects. Tenzin Ösel is the recognized reincarnation of FPMT founder Lama Yeshe. For the puja, he composed and read praises for Lama Zopa Rinpoche.
In addition to hosting the long life puja, Land of Medicine Buddha hung dozens of Tendil Nyersel prayer flags. FPMT centers, projects and services are encouraged to continue to do the practices for Lama Zopa Rinpoche as advised by Khadro-la, which include hanging the Tendil Nyersel prayer flags as well as reciting Most Secret Hayagriva mantra and organizing animal liberations. More information is available on the page "Rinpoche's Health – Official Updates and Practices."
If you've hung Tendil Nyersel flags at your center, send your pictures to Mandala! (Submission information here.)
Mandala brings you news of Lama Zopa Rinpoche and of activities, teachings and events from over 160 FPMT centers, projects and services around the globe. If you like what you read on Mandala, consider becoming a Friend of FPMT, which supports our work.
Land of Medicine Buddha (LMB) in Soquel, California, has had a busy summer. In June, they celebrated their Eleventh Medicine Buddha Festival Day, which also included a visit from the Maitreya Heart Shrine Relic Tour. Hundreds of people attended the festival. Lama Zopa Rinpoche attended in 2008 and gave much encouragement and advice, which LMB each year reviews and works to fulfill.
Denice Macy, LMB's director, wrote, "The accomplishment this year was following Rinpoche's advice to 'have many performers, not just one or two.' By following Rinpoche's advice, we found that people stayed longer; it was Rinpoche's observation that people left after the puja, and he wanted them to stay longer, so by adding more musical offerings, people did stay! It was a very moving and joyful day. We had music and dance offerings from India, Mongolia, Japan, Indonesia and Tibet!" A YouTube video was made of the performances.
The festival has become a significant community event, even being written up in the local newspaper, and attracting community involvement. "This year, as in the previous year, we offered a free lunch to at least seven hundred people," Denice wrote. "The Santa Cruz Tibetan community made nearly three thousand momos. Also this year we received food offerings of green curry donated by Star of Siam Thai restaurant as well as Indian food that was donated by an Indian family. We also sold more than 50 sweet pies that were made by a team of volunteers and nearly 300 fresh coconuts!"
Then, LMB welcomed Choden Rinpoche, who gave lam-rim teachings at the center and who was offered a long life puja. On July 6, His Holiness the Dalai Lama's birthday and FPMT North America's Compassion Day were celebrated with an incense puja and prayers followed by a picnic. Later in the afternoon, LMB community members performed the Blessing for the Sentient Beings in the Ocean (and who touch the ocean or have anything to do with the ocean) out on a pier in the Pacific Ocean. They placed their Namgyälma mantra board into the water and did a short meditation with mantra recitation, following the instructions of Lama Zopa Rinpoche.
The center celebrated Chokhor Duchen with a Shakyamuni Buddha puja and the liberation of 1,400 worms, the merit of which was dedicated to Lama Zopa Rinpoche's good health, and quick and full recovery. Many more teachings and pujas took place over July and August.
On August 21, which was a full moon day, the day His Holiness the Dalai Lama finished his three-week retreat in Ladakh, India, and a Wednesday, which is a special day for His Holiness astrologically, LMB's community of students, staff and local Tibetans gathered to perform the sang (incense) offering and made prayers advised by His Holiness for the Tibet cause and offered prayers for the long lives and good health of His Holiness the Dalai Lama and Lama Zopa Rinpoche and for all their holy wishes to be fulfilled.

Then they hung many Tendrel Nyesel prayer flags as advised by Khandro-la for Rinpoche's health and long life. These prayer flags were designed by Lama Zopa Rinpoche.
You can see more photos and learn more about the activities of Land of Medicine Buddha by visiting them on Facebook.
Mandala brings you news of Lama Zopa Rinpoche and FPMT activities, teachers and events from over 160 FPMT centers, projects and services around the globe. If you have news you would like to share, please let us know.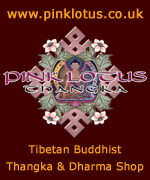 By eliminating the self-pitying imagination of ego, you go beyond fear. All fear and other self-pitying emotions come from holding a self-pitying image of yourself.
Lama Thubten Yeshe
Contact Info
1632 SE 11th Avenue
Portland, OR 97214-4702 USA
Tel (503) 808-1588 | Fax (503) 232-0557
About FPMT
FPMT is an organization devoted to the transmission of the Mahayana Buddhist tradition and values worldwide through teaching, meditation and community service.
more...
About Buddhism
If you're new to Buddhism, please read our
Buddhism FAQ
. A place to learn about Buddhism in general, FPMT, and our Discovering Buddhism at Home series.