Posts Tagged "wisdom publications&quot
There are 3 results found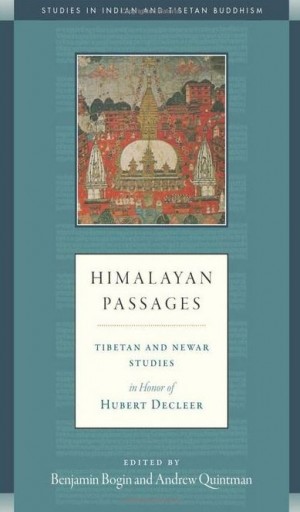 "We welcome Daniel Aitken into the newly created role of director of sales and marketing at Wisdom Publications," reports manager Lydia Anderson. "As well as having previously worked in a number of marketing executive roles, Daniel also reads Sanskrit and Tibetan and is shortly due to complete a Ph. D. in Buddhist philosophy. Daniel studied at the Vajrayana Institute for over 10 years while living in Sydney, and today although living in Boston, he continues to study under the guidance of Geshe Ngawang Samten.
"Aitken, publisher Tim McNeill, editor Andy Francis, and I all attended BookExpo America in June where we learned about the trends and forecasts for publishing.
"The coming months bring the publication of many titles, including Buddhism: One Teacher, Many Traditions by His Holiness the Dalai Lama and Ven. Thubten Chodron in November and Himalayan Passages: Tibetan and Newar Studies in Honor of Hubert Decleer edited by Benjamin Bogin and Andrew Quintman in August. Wisdom continues to add new digital editions of our new and backlist books to our website for direct sale.
"On a more personal note, Wisdom's production editor, Laura Cunningham, gave birth to a happy and healthy baby girl this June!"
Mandala brings you news of Lama Zopa Rinpoche and of activities, teachings and events from over 160 FPMT centers, projects and services around the globe. If you like what you read on Mandala, consider becoming a Friend of FPMT, which supports our work.
Beginning on Sunday, May 4, Lama Zopa Rinpoche's teachings at the Light of the Path retreat will be webcast live for students around the world to watch. The teaching on Sunday is scheduled to begin at 7:30 p.m. EDT (4:30 p.m. PDT, 11:30 p.m. UTC; Monday, May 5, 5:00 a.m. IST, 9:30 a.m. AEST). Video recordings of the teachings will be made available as quickly as possible in English, Spanish and French.
The Light of the Path Retreat 2014, hosted by Kadampa Center in North Carolina, US, is the third of a five-year series of teaching retreats led by Lama Zopa Rinpoche based on Lama Atisha's text, Lamp for the Path to Enlightenment. The first two retreats took place in 2009 and 2010 and many resources and materials have been developed from these precious teachings:
For updates on the live webcast schedule and news on the video recordings, please see the FPMT website and the FPMT Facebook page.
More information, photos, schedule and updates about FPMT spiritual director Lama Zopa Rinpoche can be found on Rinpoche's homepage. If you'd like to receive news of Lama Zopa Rinpoche via email, sign up to Lama Zopa Rinpoche News.
It's a big week for Wisdom Publications, a leading publisher of Buddhist books and an affiliate of FPMT. The Somerville, Massachusetts-based publisher announced a new website with a new blog as well as a new distribution arrangement with the international publisher Simon and Schuster.
"We look forward to working with Simon and Schuster to better fulfill our mission of nurturing communities of readers and authors by being a source of high quality, polished and carefully chosen works," said Tim McNeill, Wisdom Publications CEO.
While Wisdom publishes books from all major Buddhist traditions, the publisher's catalog of Tibetan Buddhist titles is unparalleled and includes the exceptional Library of Tibetan Classics series as well as titles by many 20th-century Tibetan Buddhist masters. 

Wisdom origins stretch back to Lama Yeshe and Lama Zopa Rinpoche's early days of teaching Dharma to Westerns at Kopan Monastery in Nepal. Ven. Robina Courtina and Lama Yeshe Wisdom Archive director Nick Ribush were involved in the early development of Wisdom Publications. Tim McNeill, a long-time FPMT student and current member of the FPMT Inc. Board of Directors, has led Wisdom and its impressive staff for the past 25 years.
If you like what you read on Mandala, consider becoming a Friend of FPMT, which supports our work.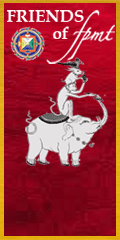 The sun of real happiness shines in your life when you start to cherish others.
Lama Zopa Rinpoche
Contact Info
1632 SE 11th Avenue
Portland, OR 97214-4702 USA
Tel (503) 808-1588 | Fax (503) 232-0557
About FPMT
FPMT is an organization devoted to the transmission of the Mahayana Buddhist tradition and values worldwide through teaching, meditation and community service.
more...
About Buddhism
If you're new to Buddhism, please read our
Buddhism FAQ
. A place to learn about Buddhism in general, FPMT, and our Discovering Buddhism at Home series.