Supporting Ordained Sangha Fund
Contributing to the needs of ordained monks and nuns with support for food, accommodation, healthcare, education, and practice.


"Taking responsibility for supporting these practitioners is extremely worthwhile because they are preserving and spreading the entire teaching of the Buddha." — Lama Zopa Rinpoche
The Supporting Ordained Sangha Fund supports monasteries and nunneries around the world, as well as individual monks and nuns, with grants toward food, accommodations and khangtsens (monastic houses), education, health and medical care, and personal needs. 
"The practitioner and benefactor offering food create the cause to achieve enlightenment together." — Milarepa
This fund was established in the tradition of the extremely successful Sera Je Food Fund which offered three nutritious meals daily to all the monks of Sera Je Monastery for over twenty-six years and during this time created an interest-bearing endowment fund  that will continue to cover the cost of food for this program indefinitely.
The Supporting Ordained Sangha Fund, rather than focusing on a single monastic institution or program in need of support, is offering support in many areas to Sangha as well as nunneries and monasteries in need. All are welcome to donate this fund.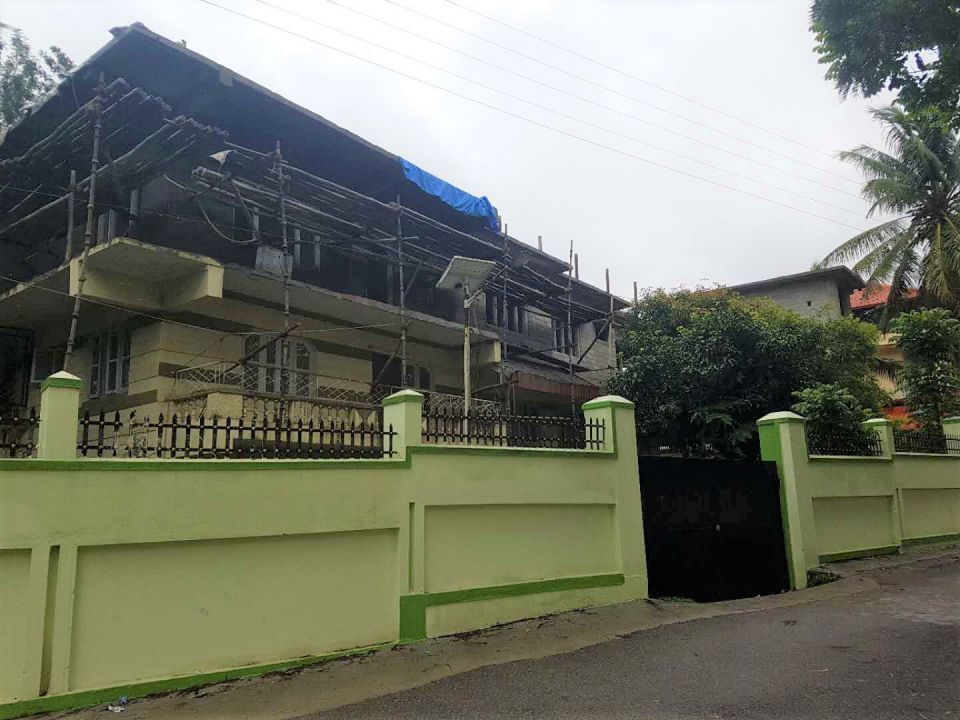 Latest News
25th February 2020
The Supporting Ordained Sangha Fund was pleased to help support the completion of the Darpa Pandita Labrang at Sera Je Monastery. Due to the increase in number of lamas living at this labrang, construction was needed to renovate the existing …
Offering Support in Several Areas

Offering Food
Meals were offered daily to all the monks of Sera Je Monastery through the successful Sera Je Food Fund for twenty-six years . We also created an endowment fund so the project is now able to cover the continual costs of the food from interest.
Daily meals are offered to the monks of Idgaa Choizinling Dratsang. 
Supporting Nunneries, Monasteries, Accommodations and Khangtsens (monastic houses)
Support is offered every year to the Tashi Chime Gatsal Nunnery (also known as Bigu Nunnery) in Nepal to nuns engaging in 100 million mani retreats. This offering helps with the operational costs of the nunnery each year. In addition, we have sponsored the building of the nunnery, kitchen and other repairs after the 2014 earthquake. 
A grant was issued to Ngari Khangtsen of Sera Je Monastery for a new prayer hall, India. 
A debate courtyard was sponsered at Sera Mey Monastery, India. 
I would really like to mention Puja Fund supporting 15,650 Sangha in 5 monasteries here. 
Support for Education and Teachers
Funds for exams and debates, as well as stipends offered to senior teachers are offered through the Lama Tsongkhapa Teachers Fund   
Support has been offered to the completion of a geshe degree for a reincarnated lama
I would like to mention the offerings made by the Puja Fund to Rinpoche's teachers here
Providing for Health and Medical Needs
Funding has been granted to the medical clinic at Sera Je Monastery. 
Offering Robes
Every year robes are offered to all the FPMT geshes as well as ordained resident and touring teachers.  
Robes are offered to Sangha who complete memorization of extremely difficult texts 
Offering to Western Sangha
Offerings are made to International Mahayana Institute Sangha communities.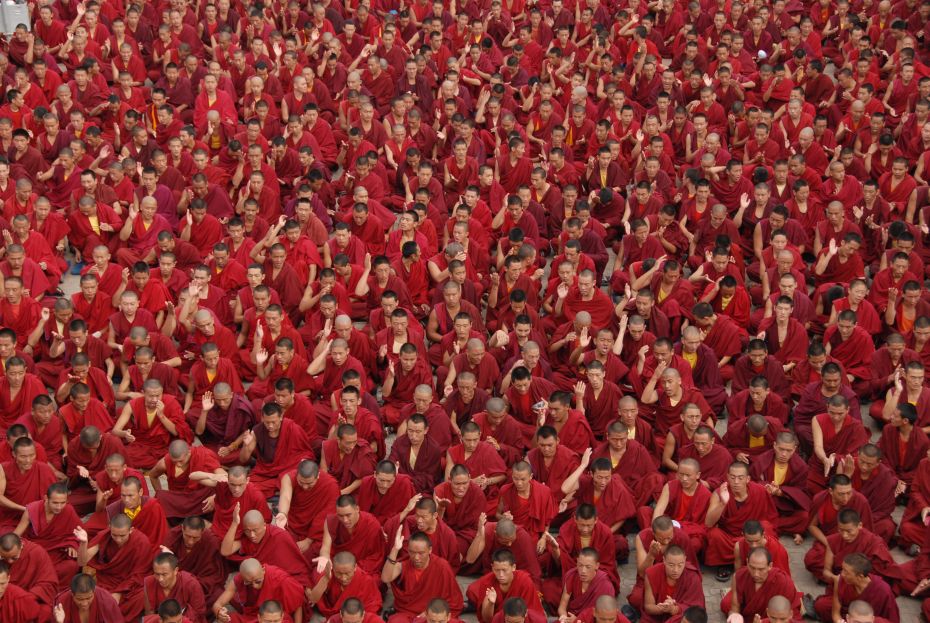 "If you offer with the recognition that they are the guru's pores," Lama Zopa Rinpoche said about offering food to Sangha in 2011, "then that is an unbelievable way to collect merit. When you offer to many Sangha who have the same guru, then you are making offerings to that many pores of the guru. This is the easiest way to collect skies of merit by offering. By offering even just one candy or flowers or even one grain of rice to a statue of Buddha or even a visualized Buddha, you collect skies of merit. It is much more powerful than offering to the Three Jewels (Buddha, Dharma, Sangha) as well as all the statues, stupas and scriptures existing in all directions, so there is no question if really offering to the same guru's disciple. These benefits should be understood so that when you make offerings to the guru's pores that you think correctly. This is the best business."
Lama Zopa Rinpoche's Vast Visions for FPMT
This fund supports Lama Zopa Rinpoche's Vast Visions for the FPMT organization.
"Educating monks and nuns is one of the most important things in the world because they are trying to actualize Buddha's teachings, learning the words and meaning." — Lama Zopa Rinpoche
How to Contribute to the Supporting Ordained Sangha Fund
We gratefully accept donations of any amount. Check donations can be sent in USD payable to FPMT, Inc. with "Supporting Ordained Sangha Fund" on the memo line. Please mail to: 

FPMT, Inc.
1632 SE 11th Avenue,
Portland, OR 97214-4702, USA

The Supporting Ordained Sangha Fund is a project of FPMT, Inc. and is administered by FPMT International Office located in Portland, Oregon, United States. All donations made to this fund are tax-deductible within the United States in accordance with IRS Code article 501(c)(3) to the extent allowed by law.
For more information please contact: Charitable Projects Coordinator.

To view other FPMT Charitable Projects:
Supporting Our Lamas | Social Services Fund | Holy Objects Fund
Practice and Retreat Fund | Education and Preservation Fund