The FPMT Translation Fund
May this text be most beneficial for all sentient beings. May it cause all sentient beings to achieve enlightenment as quickly as possible. May anyone who sees this text, hears, or dreams about this text never be reborn in the lower realms. May they immediately be freed from all disease, spirit harms, negative karma, and defilements, and then achieve enlightenment in that very life.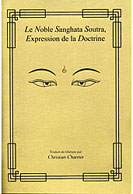 As the Dharma takes root in the West, clear and accurate translations of the classic texts are of crucial importance. The FPMT Translation Fund supports this critical work with translation from the original Tibetan into English, French, Spanish, German, Italian, Portuguese, Chinese, Mongolian, and other languages. These translations support FPMT's Masters Program and Basic Program as well as providing essential practice materials that have been advised by Lama Zopa Rinpoche.




Previously sponsored translation work includes:
 
Gyaltsab Je's Ornament of the Essence (rNam bshad snying po rgyan)
The Dalai Lama's books Essence of the Heart Sutra and The Meaning of Life in Vietnamese
Translation offices in France, Spain, and Brazil translating FPMT practices and course materials
Translation of Sanghata Sutra and Sutra of Golden Light into eleven languages, with more to come!
Je Tsongkhapa's Lamrim Chenmo in Chinese
Je Tsongkhapa's Middle Length Lamrim (Lam rim 'bring ba) in German and English
Current projects:
We are currently seeking individual benefactors and support for these texts:
If you would like to help bring the Dharma to sentient beings around the world through the translation of texts, we welcome and appreciate donations of any amount. Thank you so much for your support!
For more information on the FPMT Translation Fund, contact FPMT Education Services.
The FPMT Translation Fund is a project of FPMT Inc. All donations made to the fund are tax-deductible within the United States in accordance with IRS Code article 501(C)(3) to the extent allowed by law.