Inspired by Lama Zopa Rinpoche's message to students in FPMT Annual Review 2011: Cherishing Life, FPMT International Office's Carina Rumrill – former editor of Mandala and present editorial support for the office – and her partner, Nick Dickison, took their extensive experience in fine dining, combined it with Portland, Oregon's increasingly popular food cart scene and created The Cheese Plate PDX. The high-end-style food cart has a carefully thought-out vegetarian menu, with many vegan choices, that reflects the importance Rinpoche places on a vegetarian diet.
In the letter, Rinpoche, who manifested a stroke in April 2011, reflected:
When I was in the hospital, I saw a program about animals that were sold to be killed in Indonesia and other countries for live export … It didn't show how they were killed, but it showed one cow that was on the platform, with the head tied, being pulled down to be killed. The cow didn't want to go and the man was pulling it. I thought, "I don't have power to stop all this killing, but what I can do is to try to inspire people to become vegetarian."
Read more, plus find a recipe for mushroom and kale pâté …
From Mandala July-September 2013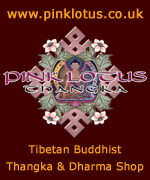 You must recognize that your real enemy, the thief who steals your happiness, is the inner thief, the one inside your mind – the one you have cherished since beginningless time. Therefore, make the strong determination to throw him out and never to let him back in.
Ego, Attachmnet and Liberation
Lama Thubten Yeshe
Contact Info
1632 SE 11th Avenue
Portland, OR 97214-4702 USA
Tel (503) 808-1588 | Fax (503) 232-0557
About FPMT
FPMT is an organization devoted to the transmission of the Mahayana Buddhist tradition and values worldwide through teaching, meditation and community service.
more...
About Buddhism
If you're new to Buddhism, please read our
Buddhism FAQ
. A place to learn about Buddhism in general, FPMT, and our Discovering Buddhism at Home series.