FPMT service seminars provide support and training to those offering service within FPMT centers, services, and projects. The seminars help develop a shared understanding of the FPMT mission set out by Lama Thubten Yeshe and Lama Zopa Rinpoche, and a firm basis to serve effectively and joyfully within the organization.

We offer a variety of service seminars for center directors, study group coordinators, spiritual program coordinators, center staff, volunteers, teachers, and anyone interested in offering service to Lama Zopa Rinpoche and FPMT.




Foundation Service Seminar
The Foundation Service Seminar explores how to best offer our skills and qualities in service. We investigate the purpose and mission of FPMT, what it means to be an FPMT center, and how that vision translates into action for centers, projects, and individuals.
We explore our relationship to resources – both material and human; communication skills and conflict resolution; teaching according to the level of the student; ways to maintain and develop our personal practice in the midst of service, and methods to prevent and cure burnout. We discuss service in terms of Guru devotion, karma, compassion, and emptiness, and how to draw strength, inspiration, wisdom, and guidance from these practices.
We use the Inner Job Description, a tool for developing what Lama Zopa Rinpoche calls the "inner professional" (read a teaching on the inner professional), and integrate the Dharma into our daily lives. The training includes group discussion and sharing of experiences, and includes daily meditations as well as group practice as advised by Lama Zopa Rinpoche.
Family Feeling
While fulfilling our larger purpose to benefit sentient beings, FPMT is also a family of Dharma practitioners. Lama Thubten Yeshe used to refer to the importance of cultivating a "family feeling" within FPMT.

• How do we cultivate a family feeling within our center, projects, and services?
• How do we cultivate a family feeling with other FPMT centers, projects, and services?
• How do we cultivate a family feeling with FPMT members worldwide?
• How do we cultivate a family feeling between IOF [the Internationl Office, Lama Zopa Rinpoche's administrative office] and the centers, projects, and services?

– From A Practical Guide of Skillful Means by FPMT Education Services for the Foundation Service Seminar
I attended this seminar starving for guidance and
have not been disappointed. I have been fully fed and
watered and leave happy, satisfied and totally inspired!"
 

If you would like to host a Foundation Service Seminar or any other Education Service Seminar please contact Director of Education Services: Tom@fpmt.org
Announcements regarding
upcoming IJD Trainings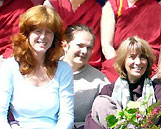 Rich, multilayered teachings were delivered with wit, compassion and wisdom.
 
 




This training changed my life!
 
 



Inner Job Description Service Seminar
Lama Zopa Rinpoche advises us to develop the "inner professional" for greatest happiness and success. This two day seminar uses the Inner Job Description to develop our own inner professional and the essential mind of service to others. (Read a teaching on the inner professional.)
The seminar examines FPMT's unique methods for approaching "problems" and numerous ways of using Dharma at work and in our personal lives. In addition, through group interaction and exercises, we apply the Inner Job Description to experiences brought by participants. Through presentation and group work, participants experience the benefits of integrating Dharma practice with real life situations.



Rituals Service Seminar
The week long Rituals Service Seminar provides in-depth instruction on Lama Zopa Rinpoche's method of leading the pujas and practices that he most often recommends for FPMT centers and students. Encompassing Essential Buddhist Prayers, Vol. 2 and Lama Chopa, students learn how to set up the altar, lead motivations and meditations according to Rinpoche's style, and the specific tunes used by Rinpoche for these pujas.

At the first Rituals Service Seminar held at Kopan Monastery, Khenrinpoche Lama Lhundrup said: "Every major tradition has its own unique way of doing the mudra, the chant, and so forth, and that is always established by the master. Similarly, within the FPMT centers, establishing the tradition of performing rituals according to the instructions of Kyabje Zopa Rinpoche would be the most significant thing we could do. This will help the center and the whole organization to become special."

The Rituals Service Seminar Manual and MP3 disc is available through the Foundation Store.
Rituals Training was very inspiring, making me want to practice these rituals. I understand their purpose much better now!
 
Spiritual Program Coordinator Service Seminar
Spiritual Program Coordinator Service Seminar assists SPCs in developing their skills in counseling, planning center programs, leading meditations and/or classes, and acting as a key player in the harmonious functioning of the center. Participants have both individual and group opportunities to practice the skill areas emphasized in this week-long training.


Education 16 Guidelines Training Programs
In March 2008, Lama Zopa Rinpoche commented that it is 'very good' to run 16 Guidelines courses in FPMT Centres. His advice is: 'Wherever you start Essential Education, this (the 16 Guidelines) should be the practice.'
An international training program in Essential Education was launched earlier this year, focusing initially on the 16 Guidelines for Life. These courses promote a deeper understanding of the Guidelines and the philosophy that underlies them, provide hands-on experience with a range of tools and methods, and give participants the confidence and skills to lead 16 Guidelines programmes and activities in their own culture and language.



FPMT Service Training Trainers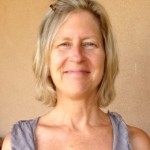 Merry Colony, FPMT Education Consultant
Merry Colony has been a student of Lama Yeshe and Lama Zopa Rinpoche since 1980 and has held various positions in the organization including Director of Maitreya Project, Director of Lotsawa Rinchen Zangpo Translator Program, and Director of FPMT Education Services (2000-2012). During her service in FPMT Education Services, the department developed various service seminars to assist those working in the organization. Together with Kendall Magnussen, Amy Cayton and Allys Andrews, Merry has led Foundation Service Seminars in the US, Nepal, Mexico, New Zealand, France and the UK.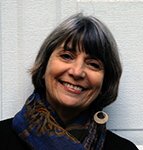 Amy Cayton, Mental Health Professional and Educator
Amy has been serving FPMT as a consultant since 1998 and has been integral to the development and facilitation of service trainings for the organization. She has a PhD in Sociology, a Masters degree in Counseling Psychology, and over twenty years of counseling experience. Amy has been a serious Dharma student since 1997 and has attended a number of long retreats with Lama Zopa Rinpoche.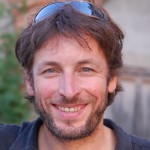 François Lecointre, long-time FPMT Center Director, free-lance corporate journalist

François Lecointre has been involved in FPMT since 1994. After acting as director of Kalachakra Centre in Paris, he moved to Institut Vajra Yogini in South-West France to take on the role of SPC. He has been the director of Institut Vajra Yogini for 12 years and is also director of Editions Vajra Yogini and member of the board of the Maitreya Heart Shrine Relic Tour. Parallel to his activities for the FPMT, he is working as a free-lance corporate journalist.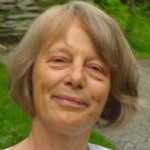 Wendy Ridley, FPMT Center Director

Wendy Ridley has been involved with FPMT since 1977 and has worked and volunteered in four very different FPMT centres. She is currently the director of Jamyang Buddhist Centre Leeds in UK and is chair of the board of the Foundation for Developing Compassion and Wisdom (FDCW). She has worked in the formal education sector for 27 years, as a teacher, university lecturer, an Education Authority Advisor and is currently a freelance education consultant.
Essential Education 16 Guideline Trainers

Rasmus Hougaard
Rasmus Hougaard, director of The Potential Project, is a trainer and facilitator of Work Life Happiness. He is training organisations and individuals in being more happy, kind and wise. He has been a researcher in the field of adult and organisational learning at Learning Lab Denmark and The Danish University of Education. He is amongst others working as project manager for the Sony Corporation. For many years he has been a teacher of mindfulness meditation. Rasmus is the chairman of Centre for Wisdom and Compassion in Denmark.

Alison Murdoch
has been working as a leader, manager and facilitator in the non-profit sector for over 17 years, originally for homelessness charities such as Crisis, Centrepoint and National Homeless Alliance, and then as Director of Jamyang Buddhist Centre in London, UK. In January 2005 she established the Foundation for Developing Compassion and Wisdom, an international education non-profit that helps people develop their capacity to be kind and wise, and for which she was given a Millennium Award by the charity UnLtd. Alison is the author of 16 Guidelines for a Happy Life, initially launched at the 1st International Conference on Happiness & its Causes in Sydney, Australia. She is a regular contributor to BBC Radio and a Board member of the international Buddhist organisation FPMT Inc.

Dekyi-Lee Oldershaw
is co-author of 16 Guidelines for a Happy Life – Up Close and a board member of the Foundation for the Developing Compassion and Wisdom. She is one of the main trainers of the 16 Guidelines 4-day intensive and has developed 1 and 2 day retreats as well as mentored those who are prototyping the 16 Guidelines for teens and youth in drug rehabilitation.
She is also the director of Lamp On The Path, a transformative self-healing website and community that offers free healing exercises as well as training and support – www.lamponthepath.org. and her Transformative Mindfulness courses and facilitation training are showcase programs of Essential Education in the health and wellness areas.
Dekyi-Lee Oldershaw has been presenting experiential programs that explore the power of the mind for 20 years. Her simple Transformative Mindfulness methods help to identify and change the underlying causes of challenging situations and illness. These have been used directly and for discussion and research by professionals in cardiac rehab, oncology, palliative care and the management of chronic pain in Italy, Australia, Malaysia and Canada. She has trained and certified facilitators worldwide who are using her methods in private practice, social services, health, education and the arts.

Denise Flora
and her youngest son, Caeman Toombs, thoroughly enjoyed creating Ready Set Happy (RSH), a collection of over 150 activities for children based on the 16 Guidelines. Denise and Caeman were delighted to first present RSH at the Essential Education summer training in Italy in 2008 to delegates from a dozen countries. Now Denise is happy to be supporting trials and adaptations of the material in several languages in public and private schools, homes, and spiritual centers in North America, Europe, Australia and Asia.
Since the 1980′s Denise has taught and learned from diverse students on subjects related to the greater good — from teaching nature programs for toddlers to energy-efficiency for industrial executives, as well as Sunday classes for children and adults in several faith traditions. At present Denise teaches six days a week either running Let's Play Music (a studio for private and group music lessons) or using Ready Set Happy and the 16 Guidelines to develop, teach and support programs for toddlers through teens at Kadampa Center in North Carolina, USA and beyond. Denise is grateful to be a founding member of the International 16 Guidelines Advisory Group.
For more information on FPMT Training Programs, write the Education Department
Statements of Appreciation
No words can really completely capture the joyous feelings in my heart when I think of how Rinpoche and FPMT has benefited so many thousands of people these past twenty, thirty years. …Thank you everyone and most of all thank you to Rinpoche for opening my eyes and my mind to the true meaning and purpose of my life.
– Lillian Too
Contact Info
1632 SE 11th Avenue
Portland, OR 97214-4702 USA
Tel (503) 808-1588 | Fax (503) 232-0557
About FPMT
FPMT is an organization devoted to the transmission of the Mahayana Buddhist tradition and values worldwide through teaching, meditation and community service.
more...
About Buddhism
If you're new to Buddhism, please read our
Buddhism FAQ
. A place to learn about Buddhism in general, FPMT, and our Discovering Buddhism at Home series.