News/Media

*If a menu item has a submenu clicking once will expand the menu clicking twice will open the page.

Study & Practice

*If a menu item has a submenu clicking once will expand the menu clicking twice will open the page.

Projects

*If a menu item has a submenu clicking once will expand the menu clicking twice will open the page.

FPMT

Superficial observation of the sense world might lead you to believe that people's problems are different, but if you check more deeply, you will see that fundamentally, they are the same. What makes people's problems appear unique is their different interpretation of their experiences.

Lama Thubten Yeshe

*If a menu item has a submenu clicking once will expand the menu clicking twice will open the page.

Shop

The Foundation Store is FPMT's online shop and features a vast selection of Buddhist study and practice materials written or recommended by our lineage gurus. These items include homestudy programs, prayers and practices in PDF or eBook format, materials for children, and other resources to support practitioners.

Items displayed in the shop are made available for Dharma practice and educational purposes, and never for the purpose of profiting from their sale. Please read FPMT Foundation Store Policy Regarding Dharma Items for more information.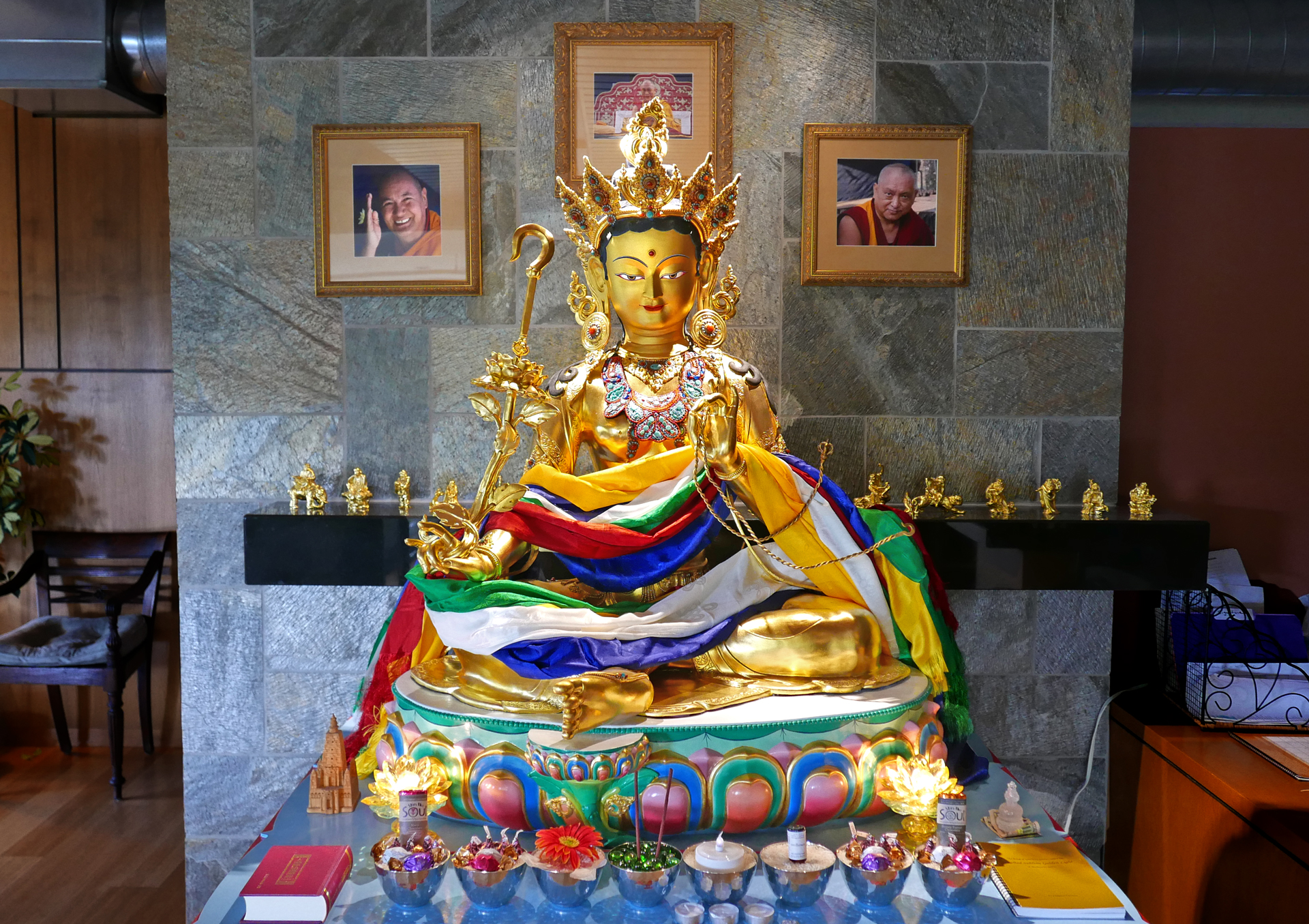 There is a need for organization in order to be able to help others, to be able to help more sentient beings. As an individual we can't do much. We need to be organized.
International Office is the headquarters of the international FPMT organization, providing support and services to the entire Foundation.
International Office's purpose is to implement the vision, the resolutions, and strategic decisions laid out by the Founders and the Board of Directors.
Known as Central Office until 1996, FPMT International Office is the office of FPMT Inc., which is the legal entity of International Office. The terms FPMT Inc. and International Office are interchangeable.
…It [the International Office] is important—to make some sort of communication between the centers and me and to facilitate a learning process among the centers themselves.
Please take a look at our archive of Annual Reviews.
Services Provided by International Office

Please read below for details of the services and activities International Office offers on behalf of the FPMT organization.
Communication Services
Communication Services
Shares teachings and advice from Lama Yeshe and Lama Zopa Rinpoche.
Keeps the Board informed of the status of all parts of the FPMT, shares new policy and advice from the Board with the organization.
Keeps aware of the activities of the different aspects of the organization, being able to share information as helpful and needed.
…[International Office] can put all the information together and make it known in each different place.
…We exist as we do now through a process of evolution. Some older centers have had good experiences and have learned how to do things well. Doing things is not simply an intellectual exercise but something that comes from acting every day and learning the way to do things until you reach the point where you can do them straight away. Therefore it is good that [International] Office has a pool of this collective experience so that all our centers can share in it and help reinforce each other.
Distributes information about the organization via various communication channels, including our website, social media and newsletters.
Provides information and support when appropriate to organizations and individuals wishing to interact with the FPMT.
Organizational Development
Organizational Development
Promotes and diffuses FPMT Wisdom Culture, which is the way of life and practice originated by the founders of the FPMT, throughout the organization.
In consultation with the board and FPMT teachers develops standard education programs and materials.
Advises the Board of FPMT Inc about new initiatives and policy which may be needed and helpful for the organization's development.
Creates guidelines in response to the needs of the organization.
Assists groups or projects considering affiliation with FPMT.
Works to fulfill the administrative needs of the organization.

…I cannot do everything. Yet you call on me for everything. If you ask me all these things then there is no need for the Central Office. However, my idea when I made the Central Office was that it would be helping me so that I would have more time for Dharma education. You people understand all these modern things. I want my main occupation to be Dharma education….Lama Yeshe cannot do everything… that is why I give each center a geshe and an interpreter, a director and administration. That is why I created the Central Office. Do not bring every job to me.
Organizational Support
Organizational Support
Produces texts, curricula and study materials for the different Dharma courses and teachings throughout the Foundation.
Supports the development and certification of qualified FPMT Dharma teachers.
Responds to the needs of centers, projects, services and students either directly or by referral to suitable sources of assistance.
Works with center directors, regional and national coordinators and others to support organizational development and solve problems.
Creates training workshops for those offering service.
Provides human resources assistance in appointing suitable teachers, directors and spiritual program coordinators
Arranges annual long life pujas for His Holiness the Dalai Lama.
Arranges for the pujas and other virtuous activities put in place by Lama Zopa Rinpoche at various monasteries in Nepal and India for the development and harmony of the Foundation. Whenever these pujas are performed, monks read a one-page dedication prepared by Rinpoche, so that the merit is dedicated to removing all obstacles to all the FPMT Dharma activities (including all centers, projects and study groups) and for all students and the benefactors of the Puja Fund.
Implementation of Lama Zopa Rinpoche's Vast Visions
Implementation of Lama Zopa Rinpoche's Vast Visions
Raises funds for and manage

charitable projects

which include beneficial initiatives in alignment with Lama Zopa Rinpoche's

Vast Visions

for FPMT such as: offering food to ordained Sangha; providing scholarships to study Buddhist philosophy; offering to the main teachers of the Lama Tsongkhapa tradition and sponsoring annual debates; offering grants for social services such as schools, hospitals and monastic institutions; providing comprehensive Dharma programs; translating Dharma texts; sponsoring holy objects: statues, stupas and prayer wheels; and saving animals.
Fund Monitoring
Fund Monitoring
The Finance Department of International Office monitors funds and trusts dedicated to activities within the Foundation.
Budget and Finances
International Office Budget and Finances
In dependence upon agreed priorities for the organization's development and support, the different departments in International Office create an annual plan and budget, which requires approval by the Board of Directors of FPMT Inc. International Office operating expenses are funded through:
Friends of FPMT donations
An administrative fee charged on donations to managed accounts
Fundraising
Income from the Foundation Store
Investments Income
Each year International Office publishes Annual Review reports containing a summary of annual Financial Performances.
We hear religious people talk a lot about morality. What is morality? Morality is the wisdom that understands the nature of the mind. The mind that understands its own nature automatically becomes moral, or positive; and the actions motivated by such a mind also become positive. That's what we call morality. The basic nature of the narrow mind is ignorance; therefore the narrow mind is negative.
Lama Thubten Yeshe