Lama Zopa Rinpoche News & Advice
The American holiday of Thanksgiving is celebrated each year in late November. Lama Zopa Rinpoche gave extensive advice in 2018 on how to help the tens of millions of turkeys being killed for the holiday, and also how to think …
Read more »
The American holiday of Thanksgiving is celebrated each year in late November. Lama Zopa Rinpoche gave extensive advice in 2018 on how to help the tens of millions of turkeys being killed for the holiday, and also how to think …
Read more »
For more advice from Lama Zopa Rinpoche on a wide range of topics in the form of short talks and letters go to – Lama Yeshe Wisdom Archive
Rinpoche Available Now (RAN)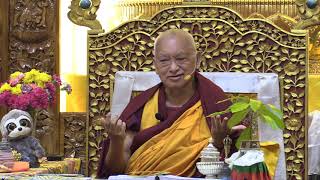 Lama Zopa Rinpoche gives teachings throughout the year at FPMT centers around the world. Many of these teachings are livestreamed – these video and audio recordings together with other resources are available as part of our Rinpoche Available Now (RAN) project.
Additional Video Resources
Choose from a large collection of video extracts that represent the essence of Lama Zopa Rinpoche teachings.
Enjoy browsing our extensive FPMT photo galleries of Lama Zopa Rinpoche as he leads teachings and retreats around the globe. Galleries are added monthly. Archives include: Extensive Offerings at Kachoe Dechen Ling and Buddha Amitabha Pure Land, Paintings and Drawings, Animal Art, Lama Zopa Rinpoche selection of best photos, Lama Yeshe and Rinpoche old photos, and His Holiness the Dalai Lama and Rinpoche. View Photos »
FPMT News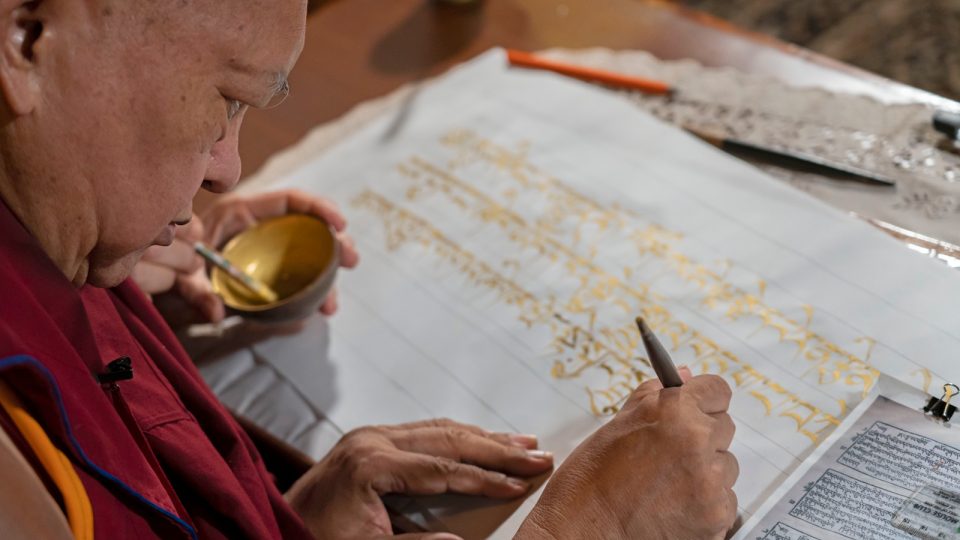 Sutras are records of teachings given by the historical Buddha, Shakyamuni. The Buddha's discourses were memorized by his disciples and later written down in various languages, the most complete collections of teachings being in Pali and Sanskrit. Because sutras contain ...
Read more »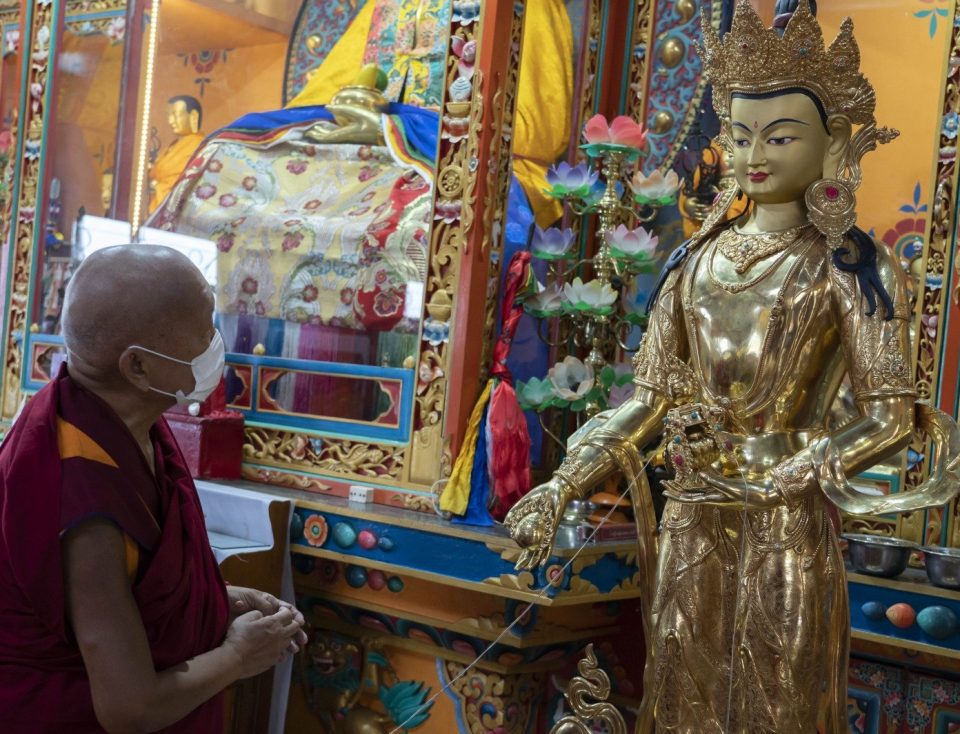 Recently Lama Zopa Rinpoche sponsored a beautiful standing Ksitigarbha statue for a remote village in Nepal as protection from disaster and the elements, and for the benefit all of beings. Moved by Rinpoche's generosity in sponsoring this magnificent holy object ...
Read more »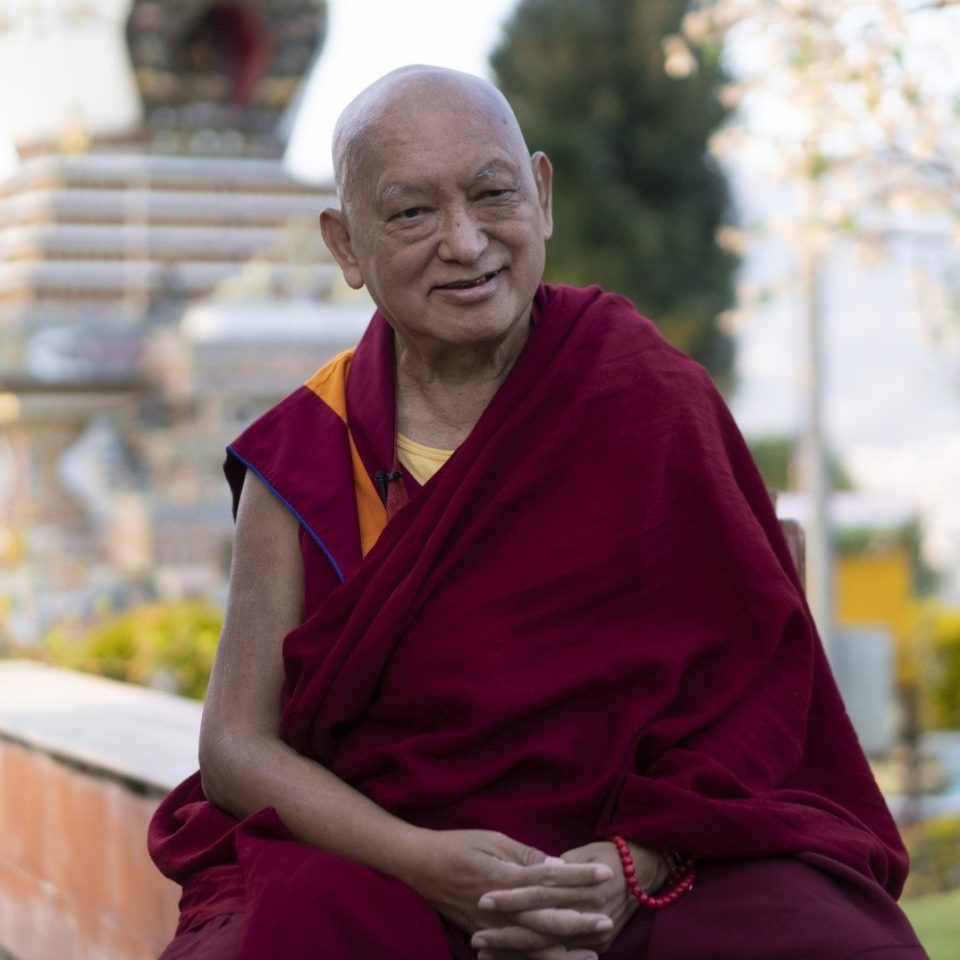 Our November e-News is now available! This issue is packed with news, updates, and causes for rejoicing including: Lama Zopa Rinpoche's recent teaching events, activities, and new photo album, His Holiness the Dalai Lama's message for FDCW's Compassion and Wisdom ...
Read more »

Education is the very heart of FPMT. Through comprehensive study programs, practice materials, training programs, and scholarships, FPMT nourishes the development of compassion, wisdom, kindness, and true happiness in individuals.
Whether you are a beginner or an advanced practitioner, take the next step to take on your spiritual journey. Education Programs »
International Merit Box Project
The International Merit Box Project is an incredibly meritorious practice to develop generosity created by Lama Zopa Rinpoche. Merit Box offerings are collected and turned into grants to support projects and initiatives that further the mission of FPMT all over the world. 
more…
Friends of FPMT
Friends of FPMT members help us make the Dharma accessible to thousands of students, expand our programs and publications, and support our service to local FPMT communities around the world. Members also receive access to online studies, downloadable prayers, practices, ebooks, and a subscription to
Mandala
!
Learn more and join…
With over 50 modules available in English, Spanish and French, and more than 10,000 registered users, the FPMT Online Learning Center provides an enormous opportunity to learn. Students can engage in the comprehensive programs developed by FPMT Education Services without leaving home.

The Foundation Store is FPMT's online shop and features a vast selection of Buddhist study and practice materials written or recommended by our lineage gurus.
Browse our online programs, practices and prayers in PDF and ebook formats, materials for children, and other resources; the majority of which are offered using a generosity-based system.

LYWA is the Archive of FPMT. It contains the recordings and transcripts of Lama Thubten Yeshe's and Kyabje Lama Thubten Zopa Rinpoche's teachings dating back to the early 1970s. You can read transcripts, view photos and listen to teachings. more…
Dharma Practice Dates on FPMT.org is a collaborative project between FPMT International Office and
Liberation Prison Project
, an FPMT service offering Dharma support to interested prisoners around the world. If you've benefited from Dharma Practice Dates, please consider
ordering a digital calendar (PDF)
through the FPMT Foundation Store, which supports both organizations and allows Dharma Practice Dates to continue.