Lama Zopa Rinpoche News & Advice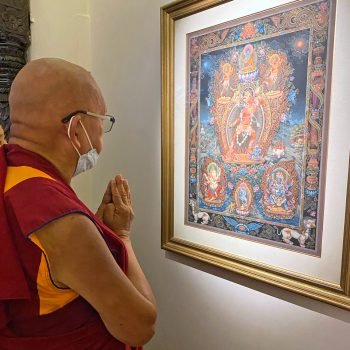 In the following short video, Lama Zopa Rinpoche examines the question of why certain things happen: Why does a tornado pick up a car and drop it out of the sky, killing a certain person? Why are leaves and petals …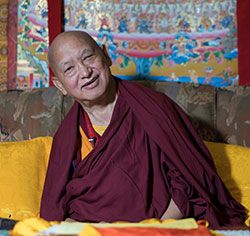 FPMT International Office has created this page of resources and advice for individuals and centers worldwide in response to the coronavirus pandemic. 
You can also find Lama Zopa Rinpoche's advice and video teachings on thought transformation for the time of the coronavirus pandemic.
Current Events
Tentatively rescheduled to 2022:
 Light of the Path Retreat, Kadampa Center, North Carolina, USA
TENTATIVELY rescheduled for pre-Easter 2022
Bodhicaryavatara and Rinjung Gyatsa Retreat, including the initiation of Guhyasamaja. The Great Stupa of Universal Compassion, Bendigo, Australia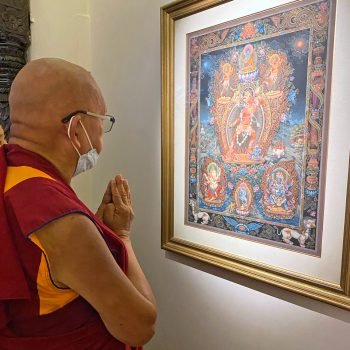 Current Advice
In the following short video, Lama Zopa Rinpoche examines the question of why certain things happen: Why does a tornado pick up a car and drop it out of the sky, killing a certain person? Why are leaves and petals …
For more advice from Lama Zopa Rinpoche on a wide range of topics in the form of short talks and letters go to – Lama Yeshe Wisdom Archive
Rinpoche Available Now (RAN)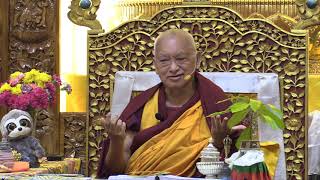 Lama Zopa Rinpoche gives teachings throughout the year at FPMT centers around the world. Many of these teachings are livestreamed – these video and audio recordings together with other resources are available as part of our Rinpoche Available Now (RAN) project.
Additional Video Resources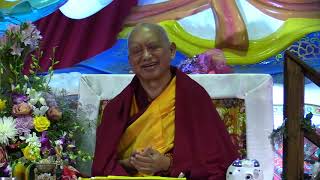 Choose from a large collection of video extracts that represent the essence of Lama Zopa Rinpoche teachings.
Enjoy browsing our extensive FPMT photo galleries of Lama Zopa Rinpoche as he leads teachings and retreats around the globe. Galleries are added monthly. Archives include: Extensive Offerings at Kachoe Dechen Ling and Buddha Amitabha Pure Land, Paintings and Drawings, Animal Art, Lama Zopa Rinpoche selection of best photos, Lama Yeshe and Rinpoche old photos, and His Holiness the Dalai Lama and Rinpoche. View Photos »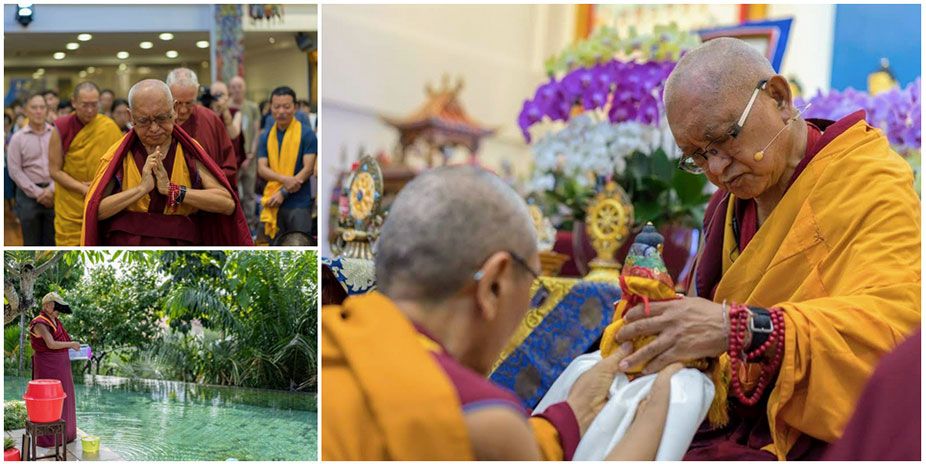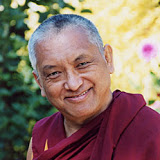 Lama Zopa Rinpoche
Lama Zopa Rinpoche is a Tibetan Buddhist scholar and meditator who for 30 years has overseen the spiritual activities of the worldwide network of 160-plus centers, projects and social services that form the Foundation for the Preservation of the Mahayana Tradition (FPMT) which he founded with Lama Thubten Yeshe.
Read more about Lama Zopa Rinpoche including: news blog, photos, videos, schedule, advice and how to contact.
FPMT News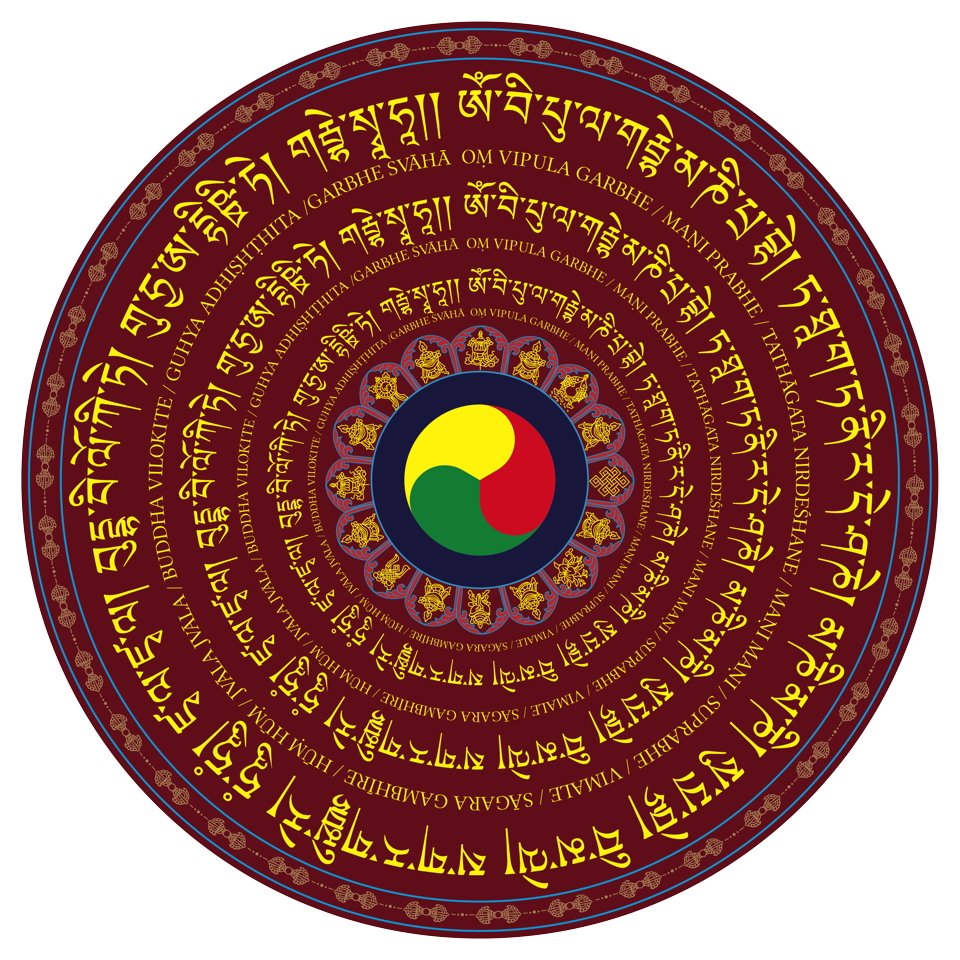 Students regularly contact Lama Zopa Rinpoche and FPMT International Office with questions about business, money, and finding meaningful work. The FPMT Foundation Store has three new items that may help with these areas of concern: The Celestial Mansion Extremely Secret ...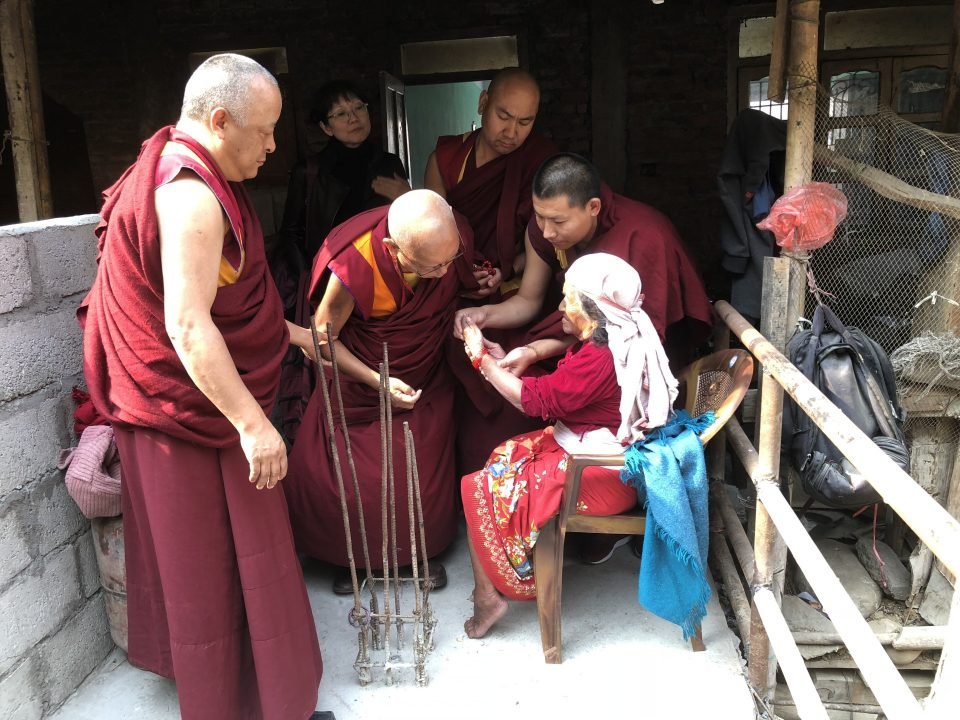 The FPMT Social Services Fund offers grants to beneficial projects primarily in India, Nepal, and Mongolia, which are aimed at serving children, the elderly, the sick, and very poor. We offer grants for schools, hospices, health clinics, soup kitchens, and ...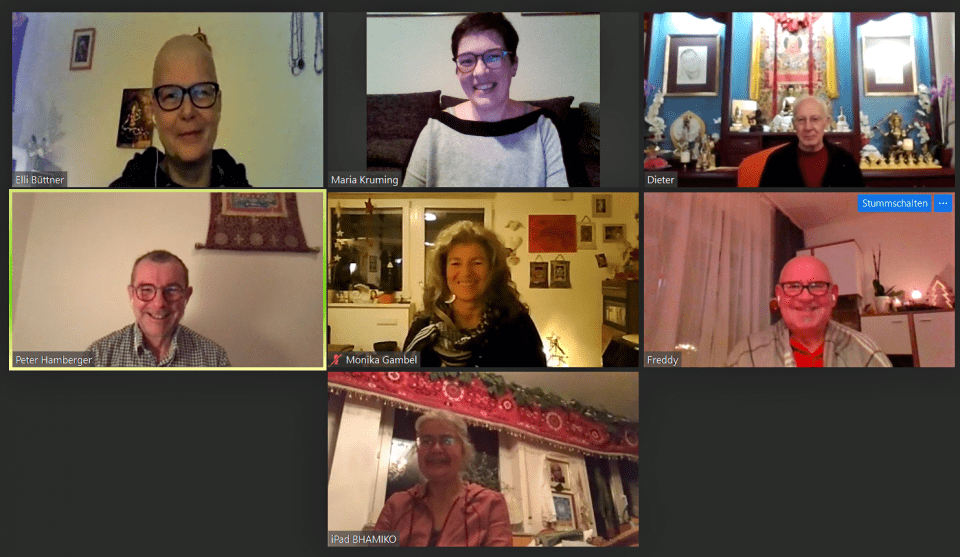 Tara Mandala Center, the FPMT center in Landau an der Isar, Bavaria, Germany, has continued to engage in Dharma practice during the past year. Katrin Veicht, a board member for the center, shares the story a bout their eight million ...

Education is the very heart of FPMT. Through comprehensive study programs, practice materials, training programs, and scholarships, FPMT nourishes the development of compassion, wisdom, kindness, and true happiness in individuals.
Whether you are a beginner or an advanced practitioner, take the next step to take on your spiritual journey. Education Programs »
Practice and Retreat Fund

The Practice and Retreat Fund provides grants and sponsorships for students engaged in retreats such as 108 nyung nä retreats, 100 million mani retreats, recitations of sutras and long term retreat. Grants are also given to develop retreat centers.
more…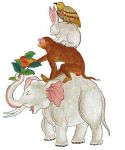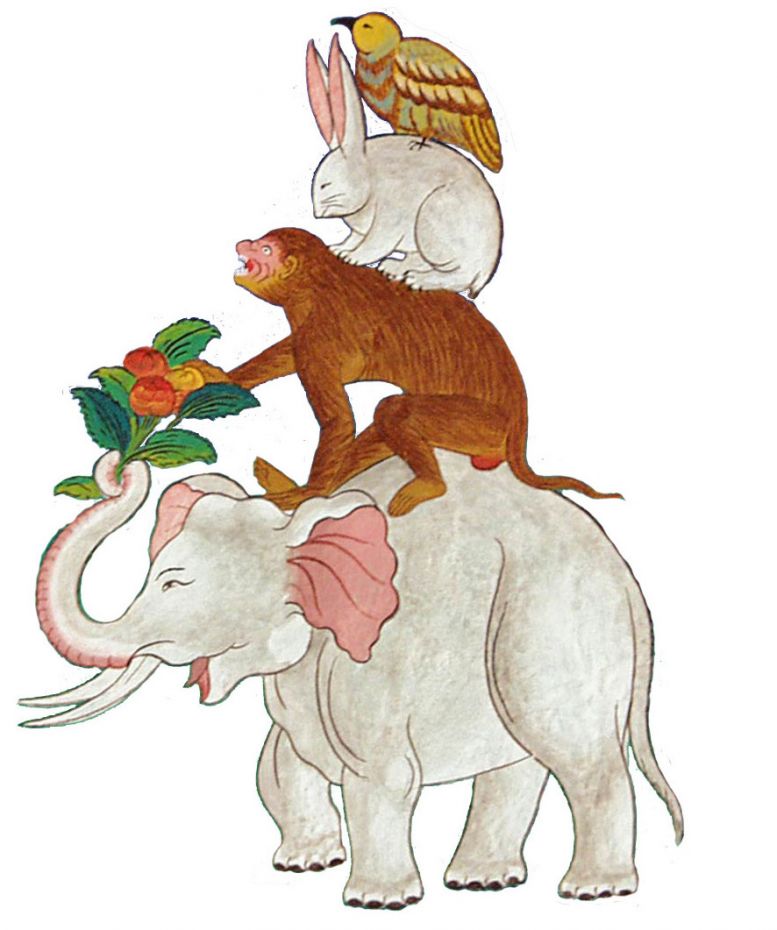 Friends of FPMT
Friends of FPMT members help us make the Dharma accessible to thousands of students, expand our programs and publications, and support our service to local FPMT communities around the world. Members also receive access to online studies, downloadable prayers, practices, ebooks, and a subscription to
Mandala
!
Learn more and join…
With over 50 modules available in English, Spanish and French, and more than 10,000 registered users, the FPMT Online Learning Center provides an enormous opportunity to learn. Students can engage in the comprehensive programs developed by FPMT Education Services without leaving home.

The Foundation Store is FPMT's online shop and features a vast selection of Buddhist study and practice materials written or recommended by our lineage gurus.
Browse our online programs, practices and prayers in PDF and ebook formats, materials for children, and other resources; the majority of which are offered using a generosity-based system.

LYWA is the Archive of FPMT. It contains the recordings and transcripts of Lama Thubten Yeshe's and Kyabje Lama Thubten Zopa Rinpoche's teachings dating back to the early 1970s. You can read transcripts, view photos and listen to teachings. more…