Lama Zopa Rinpoche News & Advice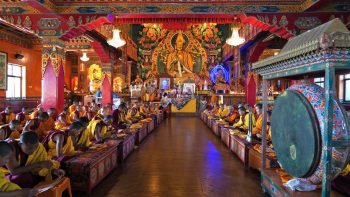 Following the advice of Rangjung Neljorma Khadro Namsel Drolma (Khadro-la), a Most Secret Hayagriva tsog kong puja was offered at Kopan Monastery in Nepal on October 26 for Lama Zopa Rinpoche's long life. In addition, this puja was dedicated for …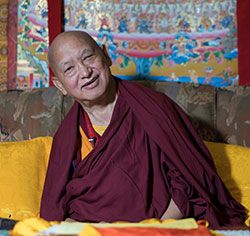 FPMT International Office has created this page of resources and advice for individuals and centers worldwide in response to the coronavirus pandemic. 
You can also find Lama Zopa Rinpoche's advice and video teachings on thought transformation for the time of the coronavirus pandemic.
Current Events
Currently there are no events scheduled in the next three months.
Current Advice
Lama Zopa Rinpoche continues his video teachings on thought transformation from Kopan Monastery in Nepal. Here is a summary of the most recent teaching: Rinpoche begins this video by advising on the proper motivation for listening to the teachings. One …
For more advice from Lama Zopa Rinpoche on a wide range of topics in the form of short talks and letters go to – Lama Yeshe Wisdom Archive
Rinpoche Available Now (RAN)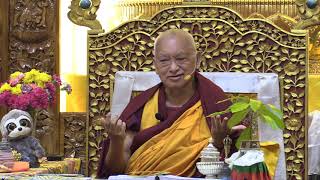 Lama Zopa Rinpoche gives teachings throughout the year at FPMT centers around the world. Many of these teachings are livestreamed – these video and audio recordings together with other resources are available as part of our Rinpoche Available Now (RAN) project.
Additional Video Resources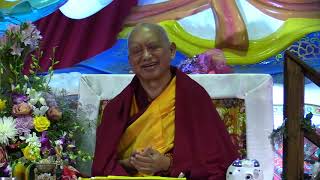 A collection of short video clips, miscellaneous teachings and recordings from on the road with Rinpoche as he travels and engages in meritorious activities throughout the world.
Enjoy browsing our extensive FPMT photo galleries of Lama Zopa Rinpoche as he leads teachings and retreats around the globe. Galleries are added monthly. Archives include: Extensive Offerings at Kachoe Dechen Ling and Buddha Amitabha Pure Land, Paintings and Drawings, Animal Art, Lama Zopa Rinpoche selection of best photos, Lama Yeshe and Rinpoche old photos, and His Holiness the Dalai Lama and Rinpoche. View Photos »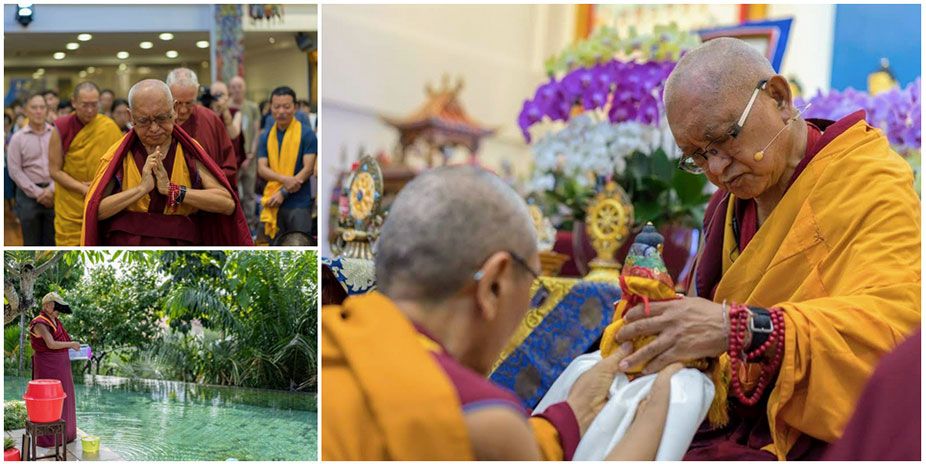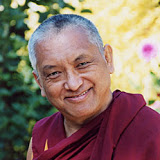 Lama Zopa Rinpoche
Lama Zopa Rinpoche is a Tibetan Buddhist scholar and meditator who for 30 years has overseen the spiritual activities of the worldwide network of 160-plus centers, projects and social services that form the Foundation for the Preservation of the Mahayana Tradition (FPMT) which he founded with Lama Thubten Yeshe.

Read more about Lama Zopa Rinpoche including: updates on his health, news blog, photos, videos, schedule, advice and how to contact.

Education is the very heart of FPMT. Through comprehensive study programs, practice materials, training programs, and scholarships, FPMT nourishes the development of compassion, wisdom, kindness, and true happiness in individuals.
Whether you are a beginner or an advanced practitioner, take the next step to take on your spiritual journey. Education Programs »

Education and Preservation Fund

This fund 
supports Dharma study and contributes to the development of Buddhist 
education programs
 and the preservation of the Dharma through the publication of Dharma practice
materials
and
translations. 
more…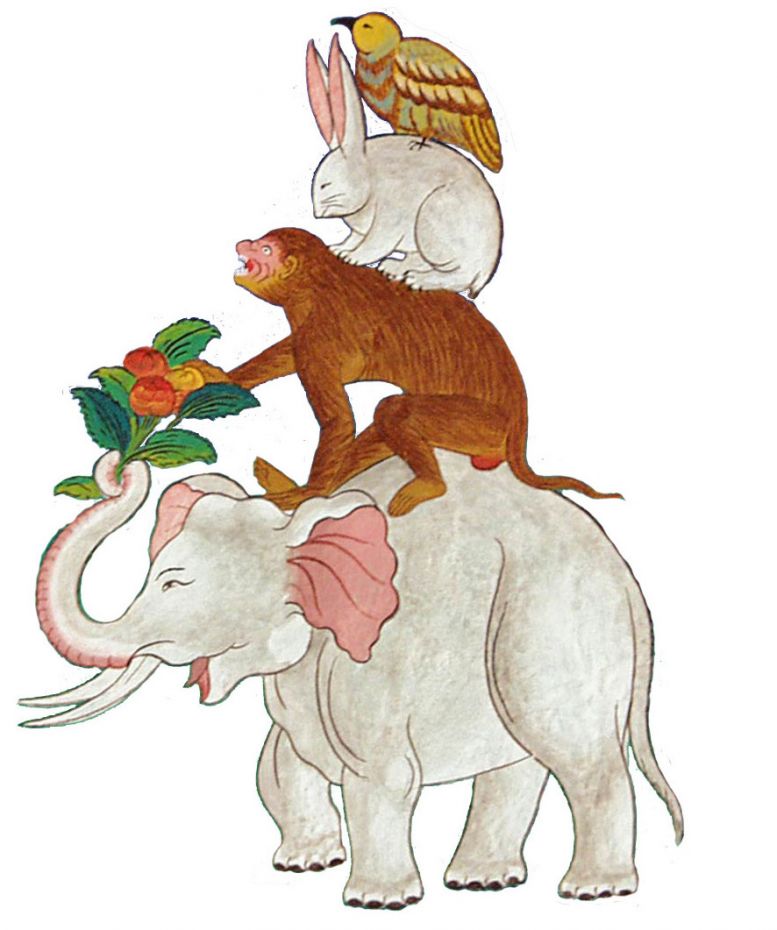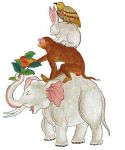 Friends of FPMT
Friends of FPMT members help us make the Dharma accessible to thousands of students, expand our programs and publications, and support our service to local FPMT communities around the world. Members also receive access to online studies, downloadable prayers, practices, ebooks, and a subscription to
Mandala
!
Learn more and join…
With over 50 modules available in English, Spanish and French, and more than 10,000 registered users, the FPMT Online Learning Center provides an enormous opportunity to learn. Students can engage in the comprehensive programs developed by FPMT Education Services without leaving home.

The Foundation Store is FPMT's online shop and features a vast selection of Buddhist study and practice materials written or recommended by our lineage gurus.

Browse our online programs, practices and prayers in PDF and ebook formats, materials for children, and other resources; the majority of which are offered using a generosity-based system.

LYWA is the Archive of FPMT. It contains the recordings and transcripts of Lama Thubten Yeshe's and Kyabje Lama Thubten Zopa Rinpoche's teachings dating back to the early 1970s. You can read transcripts, view photos and listen to teachings. more…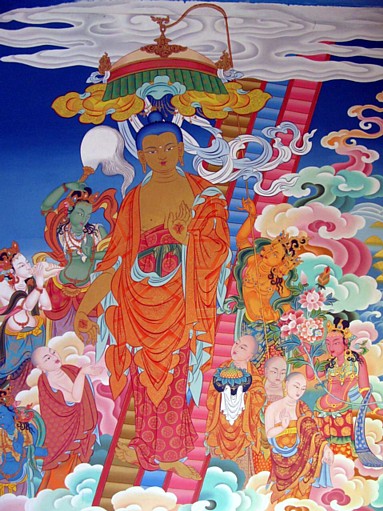 Lhabab Duchen, one of the four great holy days of the Buddhist calendar, takes place this year on November 7. Lhabab Duchen celebrates Guru Shakyamuni Buddha's return to Earth from the God Realm of the Thirty-Three after teaching Dharma for ...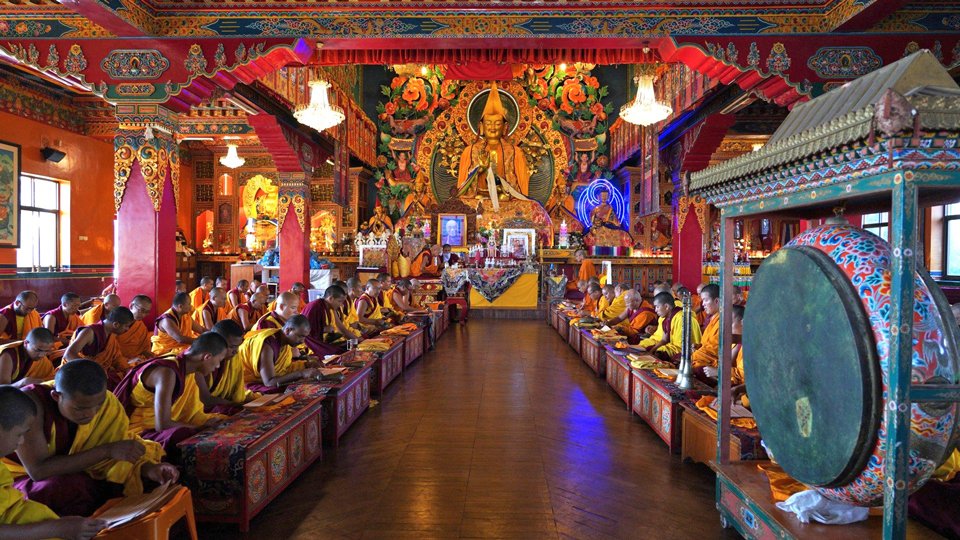 Following the advice of Rangjung Neljorma Khadro Namsel Drolma (Khadro-la), a Most Secret Hayagriva tsog kong puja was offered at Kopan Monastery in Nepal on October 26 for Lama Zopa Rinpoche's long life. In addition, this puja was dedicated for ...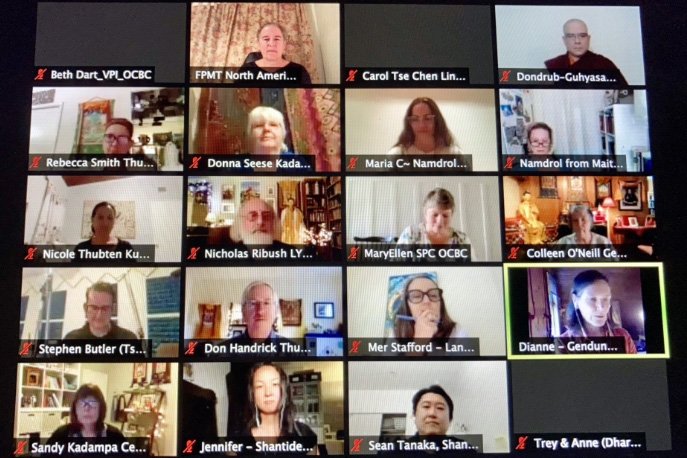 At the end of September 2020, Drolkar McCallum, regional coordinator for FPMT North America and office manager for the International Mahayana Institute—FPMT's international community of nuns and monks—held a successful and highly enjoyable regional meeting. Drolkar offered her reflections. This ...