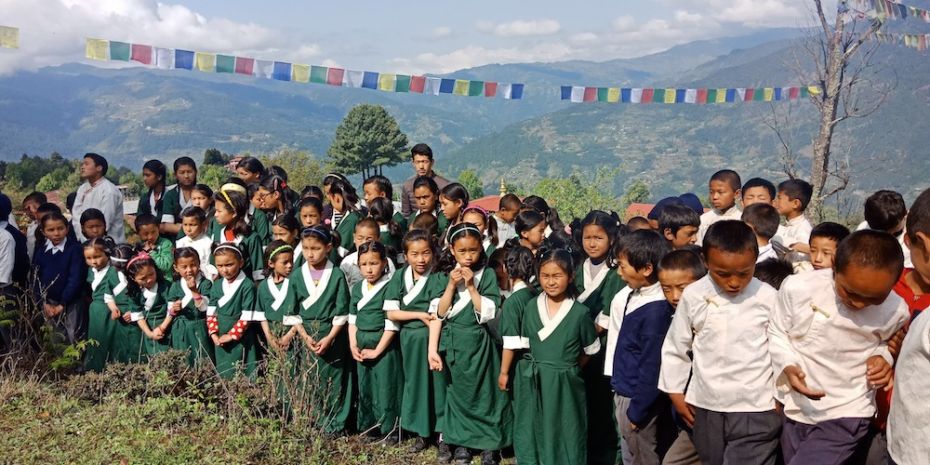 The Social Services Fund, established to support Lama Zopa Rinpoche's Vast Visions for the FPMT organization, focuses efforts primarily in India, Nepal, Tibet and Mongolia. Funds help children, the elderly, sick, and very poor through grants for schools, hospices, health clinics, soup kitchens, elderly homes, orphanages and more.

"It is good for FPMT to benefit extensively sentient beings by offering various social services, such as those that bring loving kindness and peace to youth using Universal Education methods, religious interfaith activities which bring peace and happiness and extensively benefit others by spreading Dharma." —Lama Zopa Rinpoche


————— The Social Services Fund Offers Support in Many Areas





Support to Children

The fund focuses on grants that support children in Nepal, India, and Mongolia that are of Tibetan, Nepali, Sherpa, and Indian heritage. Grants help poor schools in these countries and support orphanages, hostels, and Tibetan refugee communities. Investing in education through schools is one way we can help break the cycle of poverty in disadvantaged areas. Since 2012, grants have been offered to seven schools providing education to over 500 children.




Health Care

The fund provides grants for health clinics in India and Mongolia, as well as hospices in other parts of the world. In the past it sponsored the building of an eye hospital in Tibet and provided medical aid after the Nepal earthquake in 2015.

Helping the Elderly, Refugees, and Destitute

Grants are focused on elderly Tibetan refugees in India, soup kitchens in Mongolia, and poor women, children, bedridden and elderly in Mongolia. The fund has also sponsored wells in poor villages in India. Since 2015, the fund has offered grants to seven homes for the elderly which provide accommodation for approximately 400 elders.



Environmental Disasters

The fund sponsors pujas, practices, and prayers to pacify the elements and protect those harmed by disasters of earth, wind, fire, and water. The fund also provided over $2.14 million in grants for immediate relief and later rebuilding efforts after the 2015 Nepal earthquake.




Caring for Animals


Support the saving lives of animals, as well as food, shelter and medical care. The Animal Liberation Fund is also part of the activities of the Social Services Fund and you can learn more and donate directly to the Animal Liberation Fund here.
————— Social Services Fund News & Updates


December 2019 Update
Amazingly, US$2,140,930.73 has been disbursed directly to those most in need from the Nepal Earthquake Support Fund which was initiated following the 2015 earthquake. This is due to the kindness and generosity of so many—please rejoice! Grants were sent for basic necessities needed for survival such as food, water, tents, bedding, and medical aid to many who lost everything in remote regions. Later on, grants were given to rebuild a number of monasteries and nunneries. This fund and is now closed. Tremendous thanks to all who made this substantial amount of critical aid possible.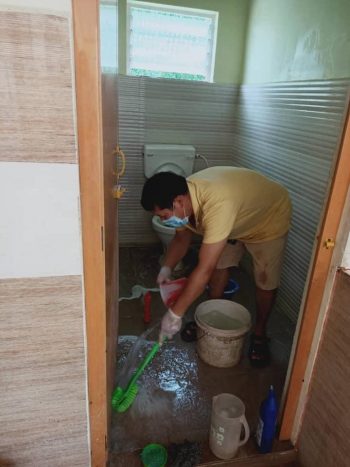 Latest News
FPMT Charitable Projects has been providing information about how the elderly homes supported by the Social Services Fund have been doing during the COVID-19 crisis. Here we provide the final reports of two homes who are, thankfully, marked safe during …
Offer your compassionate support

The Social Services Fund is a project of FPMT Inc. All donations made to the fund are tax-deductible
within the United States in accordance with IRS Code article 501(C)(3) to the extent allowed by law.
For larger donations, wire transfers, or check donations, contact FPMT Donor Services. For questions about
the Social Services Fund activities, please contact the Charitable Projects Coordinator.

Live with compassion.
Work with compassion.
Meditate with compassion.
When problems come, experience them with compassion.
Die with compassion.
Enjoy with compassion.
Practicing this gives you the best happy life,
It fulfills all your wishes and all living beings' wishes for happiness.
—Lama Zopa Rinpoche