The Social Services Fund, established to support Lama Zopa Rinpoche's Vast Visions for the FPMT organization, offers benefit to others primarily India, Nepal, Tibet and Mongolia by helping children, the elderly, sick and very poor by offering grants for schools, hospices, health clinics, soup kitchens, elderly homes, orphanages and much more.
The Social Services Fund Offers Support in many Areas:


Support to Children
Giving grants to poor schools in Nepal, India and Mongolia
Offering food for children in a boarding schools and Tibetan refugee camps in India and Nepal
Offering grants towards the only orphanages specifically for HIV+ children that exist in India
Sponsoring resources for schools in India
Health Care
Offering grants to health clinics in India and Mongolia
Giving grants for hospices
Sponsored the building of an eye hospital in Tibet and ongoing and mobile eye clinics in remotes areas of Tibet
Offering medical aid to those effected by the earthquake in Nepal
Support to the Elderly, Refugees, and Destitute 
Natural Disasters
December 2019: US$2,140,930.73 has been disbursed directly to those most in need from the Nepal Earthquake Support Fund which was initiated following the 2015 earthquake. Grants were sent for basic necessities needed for survival such as food, water, tents, bedding, and medical aid to many who lost everything in remote regions. Later on, grants were given to rebuild a number of monasteries and nunneries. This fund and have made final disbursements and is now closed. 
Sponsors pujas, practices, and prayers to pacify the elements and protect those harmed by disasters of earth, wind, fire, and water.
Immediate earthquake relief of food, water and shelter in Nepal following the earthquakes of 2015 as well as housing, rebuilding, and construction support offered to communities in Tibet and Nepal 
Animal Care
---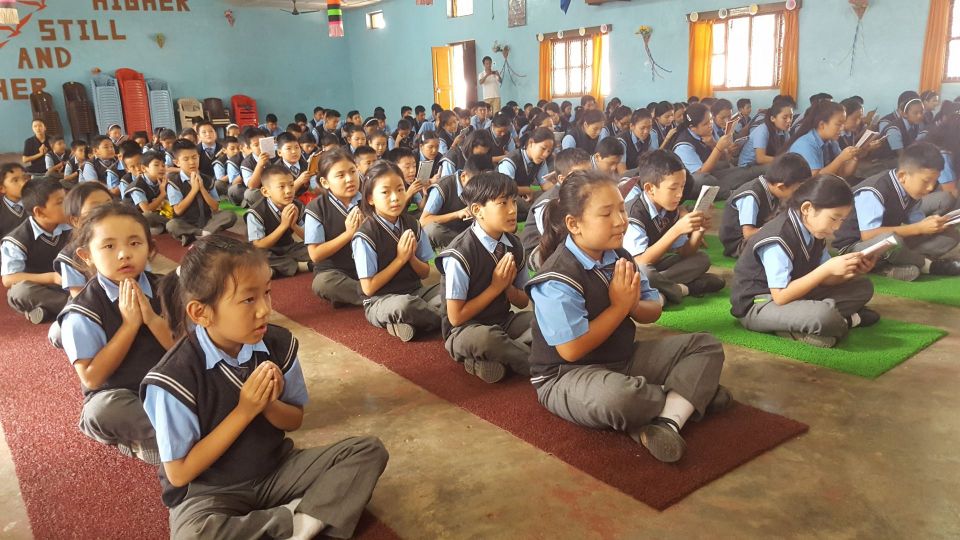 Latest News
12th November 2019

Since 2014, the Social Services Fund has been offering grants to Sambhota Tibetan School Cauvery Valley Project (formerly called Central School for Tibetans CVP), located in Bylakuppe, South India. The school was established in 1971 to serve the children of …
---
It is good for FPMT to benefit extensively sentient beings by offering various social services, such as those that bring loving kindness and peace to youth using Universal Education methods, religious interfaith activities which bring peace and happiness and extensively benefit others by spreading Dharma.
---


Live with compassion
Work with compassion
Meditate with compassion
When problems come, experience them with compassion
Die with compassion
Enjoy with compassion
Practicing this gives you the best happy life, it fulfills all your wishes and all living beings' wishes for happiness.
---
How Can I Make a Donation?
To make a tax-deductible donation: 
Or simply send your check in US dollars payable to FPMT Inc. and write "Social Services Fund" on the memo line.
FPMT Inc.
1632 SE 11th Avenue
Portland, OR 97214-4702
USA
The Social Services Fund is a project of FPMT Inc. All donations made to the fund are tax-deductible within the United States in accordance with IRS Code article 501(C)(3) to the extent allowed by law.
For more information please contact: Charitable Projects Coordinator.