FPMT Centers, Projects and Services
Each center which teaches how to develop compassion step-by-step makes a contribution to world peace every day.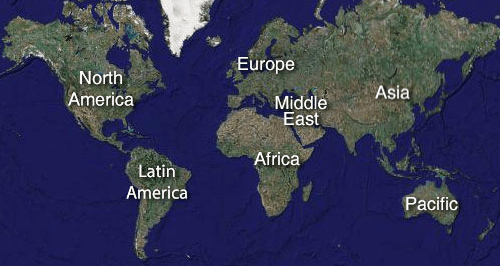 All FPMT centers, projects and services welcome students, visitors and enquiries. These centers host resident teachers. Some centers offer Retreat Facilities. Some focus on Community Services. FPMT Monasteries and Nunneries provide opportunities to train as a monk or nun. FPMT publishers make the Dharma available in different languages.
There are 164 centers, projects and services (and probationary centers, projects and services – known as study groups) in 39 countries worldwide which are under the spiritual direction of Lama Zopa Rinpoche and FPMT International Office.
More information about what it means to be an FPMT center, project, service or study group »
North America
---
Latin America
---
Europe
---
Middle East
---
Africa
---
Asia
---
Pacific Region
---