News/Media

*If a menu item has a submenu clicking once will expand the menu clicking twice will open the page.

Study & Practice

*If a menu item has a submenu clicking once will expand the menu clicking twice will open the page.

Projects

*If a menu item has a submenu clicking once will expand the menu clicking twice will open the page.

FPMT

Cherishing others opens the door to every happiness for self and others.

Lama Zopa Rinpoche

*If a menu item has a submenu clicking once will expand the menu clicking twice will open the page.

Shop

The Foundation Store is FPMT's online shop and features a vast selection of Buddhist study and practice materials written or recommended by our lineage gurus. These items include homestudy programs, prayers and practices in PDF or eBook format, materials for children, and other resources to support practitioners.

Items displayed in the shop are made available for Dharma practice and educational purposes, and never for the purpose of profiting from their sale. Please read FPMT Foundation Store Policy Regarding Dharma Items for more information.
Discovering Buddhism Online
Statements of Appreciation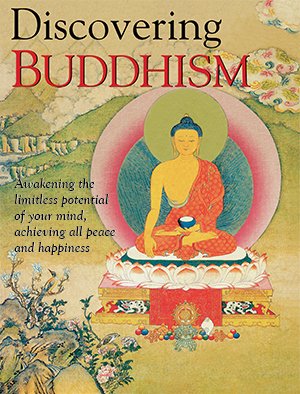 As I submit my assessment for the last DB module, it will not be the last time I review this material or reap benefit from this process. What an incredible joy this process has been for me! I sincerely thank my assessor and the education department for all of your time and energy, I have begun a process that will be invaluable to myself (and eventually to all other sentient beings).
Every module seems to allow me to tie in the previous modules and get even more out of the courses. What a fantastic program!
With floods and cyclones [in my area] I am more determined to want to complete and fulfill all the requirements (of this program) but if my present conditions make it just too difficult I am still extremely happy to have reached this stage [Module 13). The teachings have already transformed my life and mind in so many wonderful ways and I definitely want the process to continue.
We feel we are indebted to FPMT for all the benefits we have reaped from taking this tremendously worthwhile course. It has transformed our lives.
I am so grateful for all the work that you all put in so that I can learn the path. True rejoicing! I am enjoying the path so very much. I can't imagine my life without it. Every moment is filled with Dharma – in all aspects of my life. I even have Dharma dreams now! Maybe some purification is going on. Such a long way to go but …step by step.
With respect to my benefiting from the program; simply put, it is exceeding my wildest expectations! Even though I have just begun – I have had many wonderful experiences, launched from the material in the programme.
I have had Discovering Buddhism DVD for at least a year. It drew me from Soto Zen to Tibetan Buddhism and then to FPMT. I have lost count of the number of times I have watched it. Thank you very much for directing me to the home study program. I will go to the Foundation store as soon as I send this.
First of all, congratulations on the successful launch of the DB Online programme, its fantastic!!! Second, I've long meant to comment on how amazed I am by all resources of the FPMT Education Department, and the breadth of the Education Program worldwide [and accessibility] from DB to the Masters Program. Its all first-rate, from the teachings, the resources and materials, all the booklets, audio, and video FPMT offers are quite fantastic, and such an important support for anyones practice at any level. The love that's gone into all of it is abundant and obvious.
This is such a wonderful program and the benefits will be with us forever. This program opens up a whole new world. I am so grateful for this opportunity and appreciate all the help given us on our journey.
I found Thubten Yeshe to be a very kind and compassionate teacher. Her efforts in this program are greatly appreciated. The content of module one was great. It was meaningful and insightful. The guided meditations helped me to start a regular meditation program whereas before I felt lost.
From my first DB online module, I recognized the program as something special, but the more I use the materials, the more highly I regard it and the greater I appreciate the solid foundation it provides for future study.
Thank you to everyone on this DB online group for helping each other and all sentient beings to learn and grow in the Dharma, and for seeking enlightenment to benefit all sentient beings. And finally I thank all sentient beings for all the kindness I've been shown through countless lives. I'm forever in all of your debt!
As for the benefit I am receiving from the program: I wish I could express it in words. I keep asking myself what can I do to express my appreciation and gratitude. For now, all I can do is keep practicing and hope one day I will Honor the foundation the way Lama Thubten Yeshe, Lama Zopa Rinpoche and everyone else at the foundation have Honored Lord Buddha.
I'm finding the program to be of great benefit. It took me a while with the assessment as initially I put it in the too hard basket. Finally went over the module more thoroughly to gain a deeper understanding. Plus of course it takes time to think about and apply what is learnt. Doing the assessment questions takes the learning to another level, doesn't it?
One of the good features of DB online is that it "keeps my feet to the fire" with regard to my developing study and practice. I have read plenty over the last 40 years but DB online is helping me bring the Dharma together in a very real way in my life versus assuming I understand it all.
I would also like to take this opportunity to extend my deep appreciation for having made this course available to students in a distance-learning format. Discovering Buddhism is well laid out and very easy to follow, which makes it a real joy to study! Thank you!
I am not sure how else to show my appreciation for everything you have done for me. This is an incredibly wonderful gift—-your organization, the Buddhist teachings, and the teachers who transmit the wisdom.
I am truly enjoying the second module and I look forward to immersing myself in the others. This course is a wonderful mix of structure and freedom. Often I tend to feel the need to perfect my understanding before I am willing to move on. I recently made the determination to discipline myself, accept that I will make mistakes (which is what discussion and guidance are there to remedy) and actually work through the modules.
Oh yes, I am definitely benefitting from my studies. These teachings are just too amazing. The one benefit, which I think I can already at this point mention, is a certain change of my general outlook towards life and my position in it. And I am curious to find out what more may happen …. But I will keep it as they say in South Africa: "Slowly, slowly catch the monkey."
The reason I am writing is simply to convey to you that I have never regretted for one second finding FPMT and joining in this wonderful community and course of study, reflection, and now dialogue vis a vis the forum.
This course continues to amaze me!
We are not compelled to meditate by some outside agent, by other people, or by God. Rather, just as we are responsible for our own suffering, so are we solely responsible for our own cure. We have created the situation in which we find ourselves, and it is up to us to create the circumstances for our release. Therefore, as suffering permeates our life, we have to do something in addition to our regular daily routine. This "something" is spiritual practice or, in other words, meditation.
The Purpose of Meditation
Lama Yeshe Wisdom Archive
Lama Zopa Rinpoche