News/Media

*If a menu item has a submenu clicking once will expand the menu clicking twice will open the page.

Study & Practice

*If a menu item has a submenu clicking once will expand the menu clicking twice will open the page.

Projects

*If a menu item has a submenu clicking once will expand the menu clicking twice will open the page.

FPMT

If you listen to the advice of the Buddha – who has only compassion for sentient beings and no trace of self-centred mind; who is perfect in power, wisdom and compassion; whose holy mind is omniscient – all you get is benefit.

Lama Zopa Rinpoche

*If a menu item has a submenu clicking once will expand the menu clicking twice will open the page.

Shop

The Foundation Store is FPMT's online shop and features a vast selection of Buddhist study and practice materials written or recommended by our lineage gurus. These items include homestudy programs, prayers and practices in PDF or eBook format, materials for children, and other resources to support practitioners.

Items displayed in the shop are made available for Dharma practice and educational purposes, and never for the purpose of profiting from their sale. Please read FPMT Foundation Store Policy Regarding Dharma Items for more information.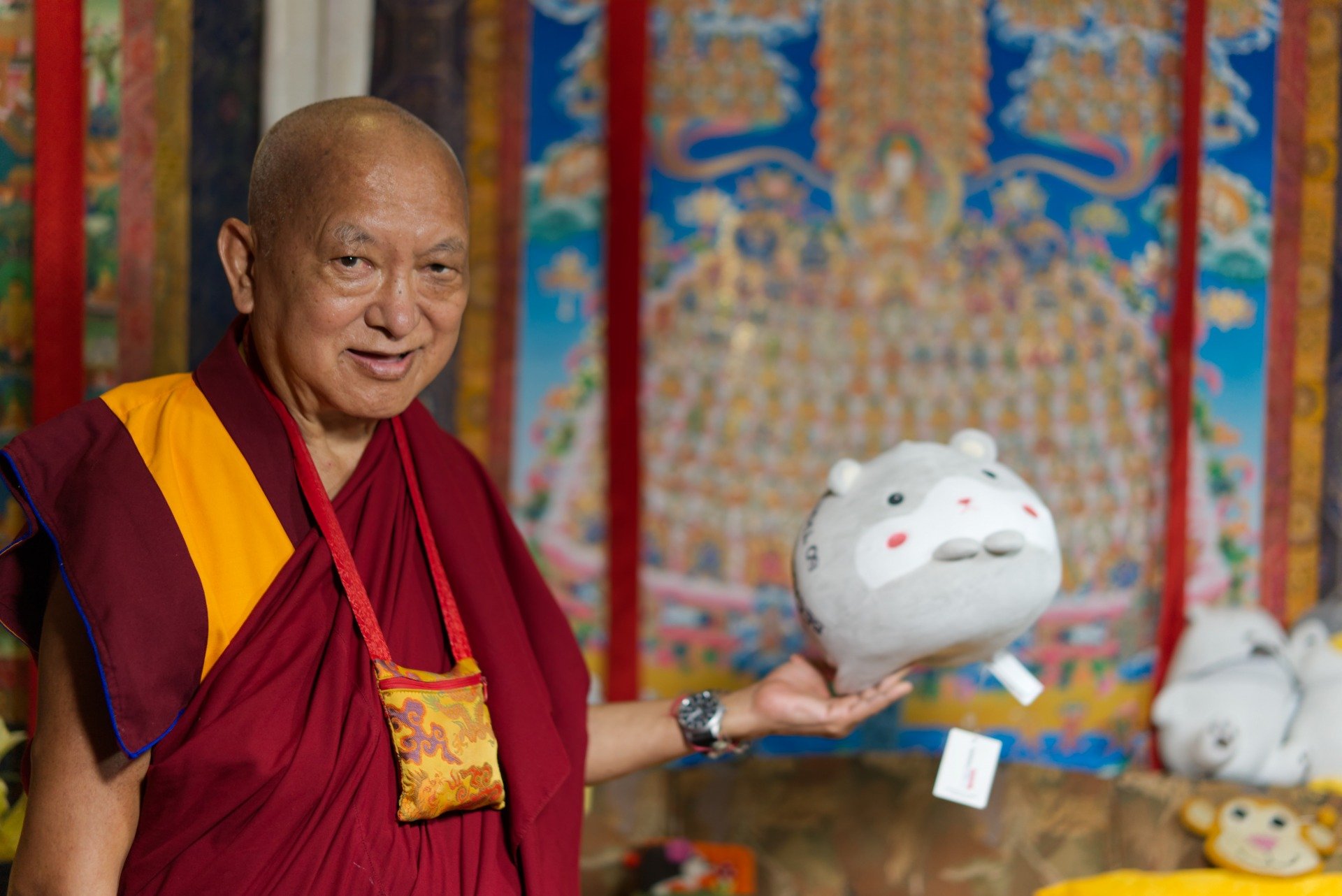 Advice from Lama Zopa Rinpoche
Please find below collected advice from FPMT Spiritual Director Lama Zopa Rinpoche on a number of topics, including the most recent advice. This page is updated regularly.
Conseils en français (Advice in French) »
In the following short video recorded during the the 2018 retreat at Great Stupa of Universal Compassion in Australia, Lama Zopa Rinpoche responds to a question about how to practice patience:
In order to practice patience, we first must have a strong understanding of how harmful anger is, Rinpoche explains. If we don't understand the danger of anger, then we won't be persuaded to practice patience.
We need to think about the negative karma that is created by anger. However when we are angry, we don't care about karma and are capable of doing terrible actions. That is why we need to understand that this nonvirtue results in future suffering and causes so many problems. "What you have to remember is this, how the anger is so harmful. First you have to recognize that," Rinpoche says.
Then, quoting the great bodhisattva Shantideva's Bodhicharyavatara, Rinpoche says, "'For a thousand eons you made offerings to the Gone to Bliss Ones and made charity to other sentient beings, for a thousand eons, so merits collected by making offerings to Buddha and charity to other sentient beings, by rising anger one second it destroys all the merits.' … You understand? It completely gets destroyed. You have to understand how anger is so dangerous."
Not only does anger create future suffering, it destroys our merit. So we need to develop our understanding of the results of anger to motivate us to practice patience, which will change how we see the object of our anger.
Watch the video "How Anger and Patience Relate to Each Other":
---
The above video is extracted from a teaching given on May 10, 2018, during the retreat at the Great Stupa of Universal Compassion in Bendigo, Australia. You can find more short video clips of Rinpoche's teachings in the "Essential Extracts" video collection on FPMT.org.
Watch videos from the series Lama Zopa Rinpoche's Teachings on Thought Transformation and find links to transcripts, MP3s, additional practice advice, and more. Read an in-depth summary of Rinpoche's thought transformation teachings given in 2020 in the Mandala 2021 article "The Time to Practice Is Now."
Lama Zopa Rinpoche is the spiritual director of the Foundation for the Preservation of Mahayana Tradition (FPMT), a Tibetan Buddhist organization dedicated to the transmission of the Mahayana Buddhist tradition and values worldwide through teaching, meditation and community service.
29th November 2021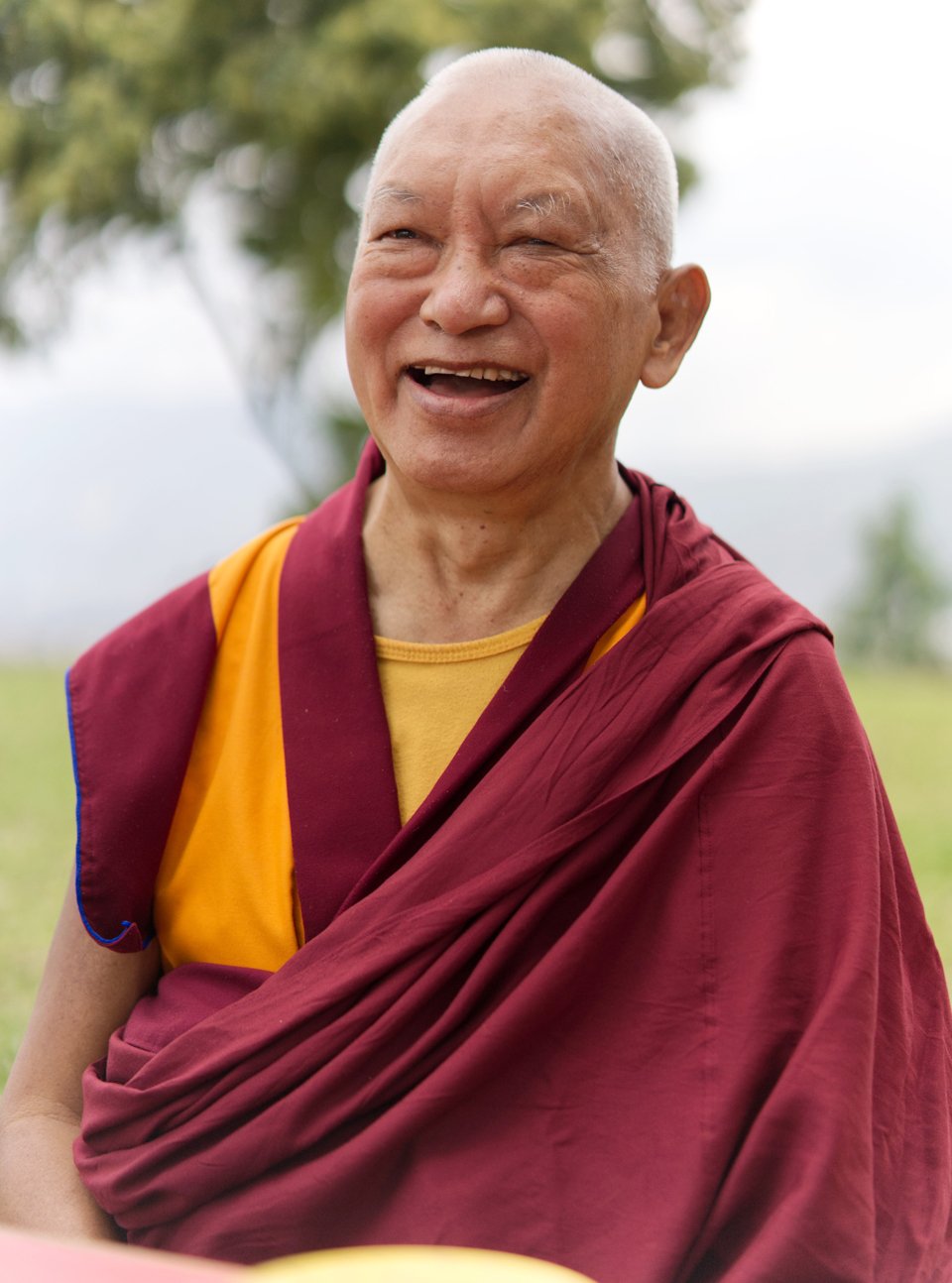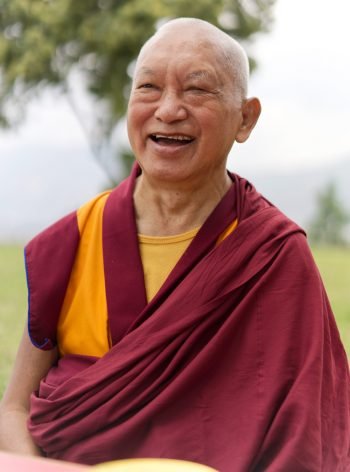 Lama Zopa Rinpoche's Online Advice Book
For more advice from Lama Zopa Rinpoche on a wide range of topics in the form of short talks and letters go to the Lama Yeshe Wisdom Archive.
*Important to Note
Lama Zopa Rinpoche has given these offerings of advice out of compassion in response to the requests of specific individuals for specific situations. All of the names have been changed to respect each individual's privacy. We make these offerings of advice available to give an idea of different ways to think and practice in different situations. They are provided for informational purposes only; apply them at your own discretion.  We do not guarantee that these practices will help you in your specific case and can't be held responsible if they do not bring the result you expect.
Sometimes people who don't have a qualified teacher to whom they can turn to have found that when following these suggestions for practice, it has been helpful. Rinpoche has said that sometimes people see a piece of advice and have a strong feeling to try it and that this is the Buddha's action guiding the person toward the correct method to help them. We encourage you to consult a qualified teacher before applying the advice.
The health (physical and mental) advice provided is not a substitute for medical advice, diagnosis or treatment from a doctor or health care professional. Always contact your health care professional regarding any medical advice. Do not disregard medical advice or delay seeking it because of information on this website.
Living in morality is one fundamental spiritual practice that is a very important source of happiness for you and for all living beings. This is also one of the best contributions that you can give to this world, for world peace.
Lama Zopa Rinpoche