News/Media

*If a menu item has a submenu clicking once will expand the menu clicking twice will open the page.

Study & Practice

*If a menu item has a submenu clicking once will expand the menu clicking twice will open the page.

Projects

*If a menu item has a submenu clicking once will expand the menu clicking twice will open the page.

FPMT

FPMT is unbelievably fortunate that we have many qualified teachers who are not only scholars but are living in practice. If you look, then you can understand how fortunate we are having the opportunity to study. With our Dharma knowledge and practice we can give the light of Dharma to others, in their heart. I think that's the best service to sentient beings, the best service to the world.

Lama Zopa Rinpoche

, (read the

full advice

from Rinpoche)

*If a menu item has a submenu clicking once will expand the menu clicking twice will open the page.

Shop

The Foundation Store is FPMT's online shop and features a vast selection of Buddhist study and practice materials written or recommended by our lineage gurus. These items include homestudy programs, prayers and practices in PDF or eBook format, materials for children, and other resources to support practitioners.

Items displayed in the shop are made available for Dharma practice and educational purposes, and never for the purpose of profiting from their sale. Please read FPMT Foundation Store Policy Regarding Dharma Items for more information.
Advice from Lama Zopa Rinpoche
Please find below collected advice from FPMT Spiritual Director Lama Zopa Rinpoche on a number of topics, including the most recent advice. This page is updated regularly.
Current Advice
On December 24, 2022, Lama Zopa Rinpoche attended a book release celebration at Khachoe Ghakyil Ling Nunnery, Nepal, for his new book in Nepali, titled The Effects of Smoking and Living a Healthy and Happy Life. The event drew over …
Read more »
Advice By Topic
Find teachings and advice from Rinpoche on specific topics below.
Animals
Centers and FPMT Organization
Death and Dying
Holy Objects
Natural Disasters
Benefits of Offering Service
Peace in the World
Practice and Practical Advice
Protection from Harm
Retreat
Sickness
Shugden (Dholgyal) Advice
Special Practice Days
Sutras - various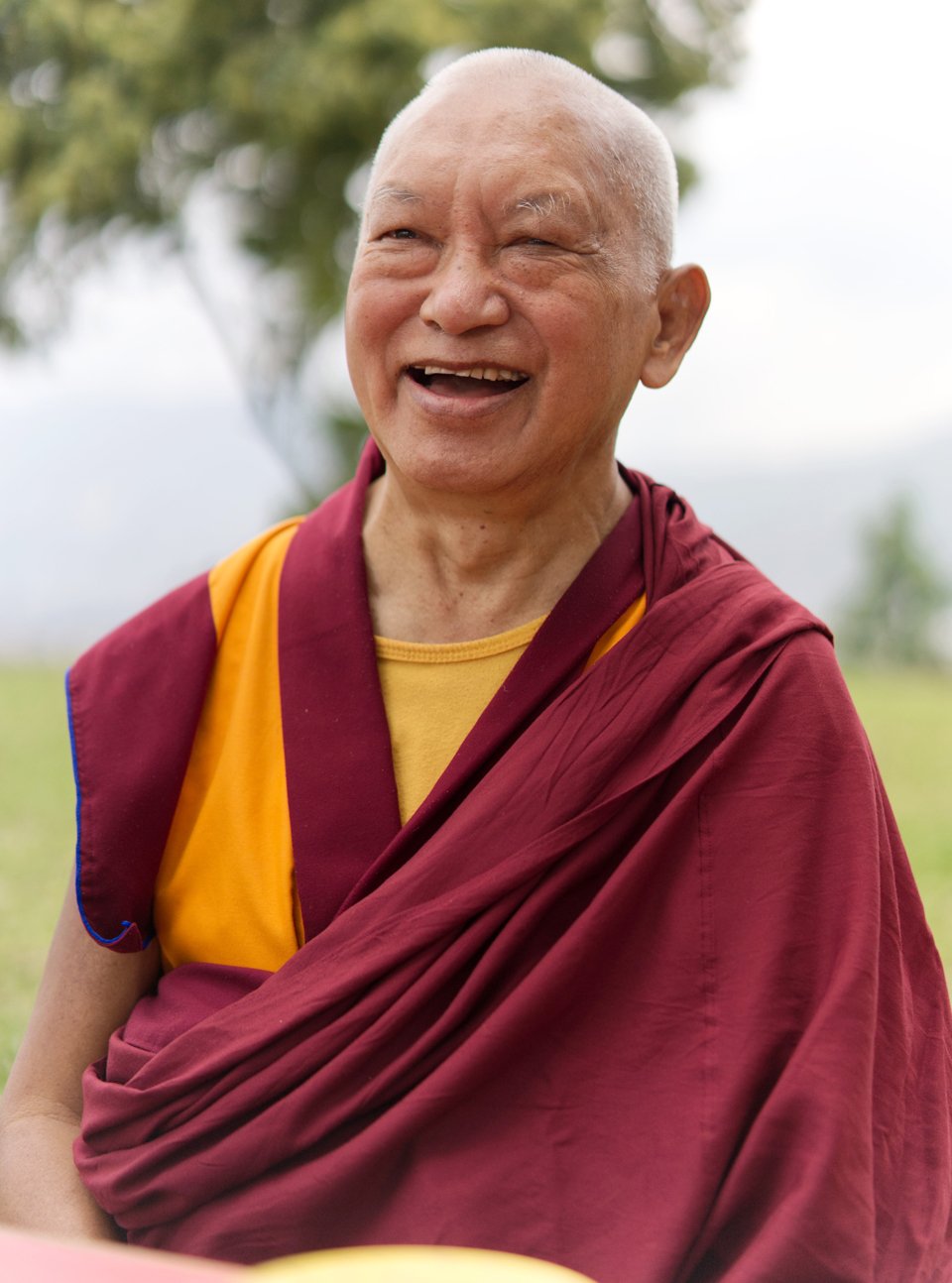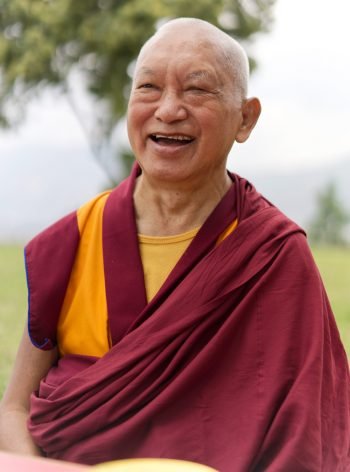 Lama Zopa Rinpoche's Online Advice Book
For more advice from Lama Zopa Rinpoche on a wide range of topics in the form of short talks and letters go to the Lama Yeshe Wisdom Archive.
---
*Important to Note
Lama Zopa Rinpoche has given these offerings of advice out of compassion in response to the requests of specific individuals for specific situations. All of the names have been changed to respect each individual's privacy. We make these offerings of advice available to give an idea of different ways to think and practice in different situations. They are provided for informational purposes only; apply them at your own discretion.  We do not guarantee that these practices will help you in your specific case and can't be held responsible if they do not bring the result you expect.
Sometimes people who don't have a qualified teacher to whom they can turn to have found that when following these suggestions for practice, it has been helpful. Rinpoche has said that sometimes people see a piece of advice and have a strong feeling to try it and that this is the Buddha's action guiding the person toward the correct method to help them. We encourage you to consult a qualified teacher before applying the advice.
The health (physical and mental) advice provided is not a substitute for medical advice, diagnosis or treatment from a doctor or health care professional. Always contact your health care professional regarding any medical advice. Do not disregard medical advice or delay seeking it because of information on this website.
Without the practice of morality, there's no enlightenment, no liberation from samsara, not even good rebirths in future lives.
Lama Zopa Rinpoche