News / Media

*If a menu item has a submenu clicking once will expand the menu clicking twice will open the page.

Education

*If a menu item has a submenu clicking once will expand the menu clicking twice will open the page.

Projects

*If a menu item has a submenu clicking once will expand the menu clicking twice will open the page.

FPMT

Every second of this human life gives us the freedom to choose between hell and enlightenment, samsara and liberation.

Lama Zopa Rinpoche

*If a menu item has a submenu clicking once will expand the menu clicking twice will open the page.

Shop

The Foundation Store is FPMT's online shop and features a vast selection of Buddhist study and practice materials written or recommended by our lineage gurus. These items include homestudy programs, prayers and practices in PDF or eBook format, materials for children, and other resources to support practitioners.

Items displayed in the shop are made available for Dharma practice and educational purposes, and never for the purpose of profiting from their sale. Please read FPMT Foundation Store Policy Regarding Dharma Items for more information.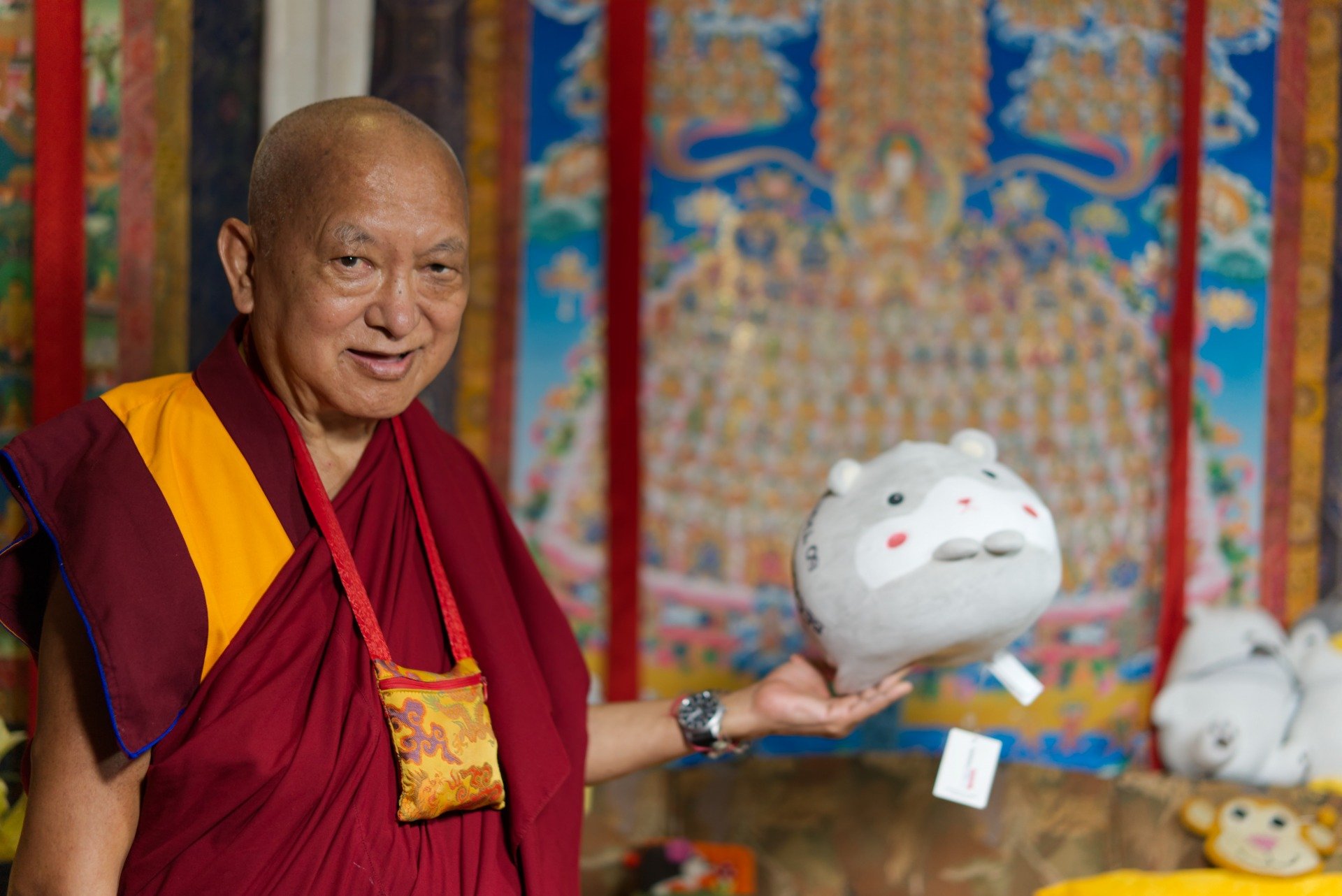 Advice from Lama Zopa Rinpoche
Please find below collected advice from FPMT Spiritual Director Lama Zopa Rinpoche on a number of topics, including the most recent advice. This page is updated regularly.
Conseils en français (Advice in French) »
Lama Zopa Rinpoche continues his video teachings on thought transformation from Kopan Monastery in Nepal. Here is a summary of the most recent teaching:
Lama Zopa Rinpoche begins this teaching offering us a motivation for listening to the oral transmission of Sutra of Great Liberation. To have a good motivation one should think that one must free numberless sentient beings from oceans of samsaric suffering and bring them to enlightenment, the total cessation of suffering and the completion of realizations. Rinpoche then says one should think, "Therefore, I must achieve enlightenment. Therefore, I am going to listen to the teaching and receive the lung of this sutra."
The reality is, we could die at any time, even before this session is finished. By this time next week, we could be dead. Anything can happen. Since you were born, many friends, family—even gurus—have passed away. We ourselves are in this process too. It could happen anytime.
It is not enough to just be mindful that we are going to die. You have to practice holy Dharma! Don't just make yourself depressed thinking you are going to die. Use your awareness of death and impermanence to not be reborn in the lower realms, to be free from samsara, to be free from lower nirvana, and to generate bodhichitta—the best Dharma practice. Don't make yourself more depressed by squeezing your mind, thinking, "Oh no, I'm going to die!" There is already so much depression in the world.
You are receiving the oral transmission for every single human being, sura and asura being, and intermediate state being in numberless universes. You are listening for everyone, for the benefit of everyone to achieve enlightenment and to free them from samsara first. This is not just something easy and relaxed to do, no! That is the motivation! This sutra is exactly what is needed in the world.
Rinpoche continues the oral transmission of Sutra of Great Liberation at 20:47 of this video.
We invite you to go deeper into the topics presented here, plus many others, by watching Rinpoche's video and reading the full transcript of Rinpoche's teaching.
Watch Lama Zopa Rinpoche's teaching "Don't Just Squeeze Your Mind Thinking 'I'm Going to Die'":
https://youtu.be/VC1ONf59R74

---
Watch more from the video series Lama Zopa Rinpoche's Teachings on Thought Transformation during the Time of COVID-19 and find links to videos in transcripts, MP3s, additional practice advice, and more:
https://fpmt.org/fpmt/announcements/resources-for-coronavirus-pandemic/advice-from-lama-zopa-rinpoche-for-coronavirus/
Practice advice from our teachers, Dharma study-from-home opportunities, and more can be found on the page "Resources for the Coronavirus Pandemic."

Lama Zopa Rinpoche is the spiritual director of the Foundation for the Preservation of Mahayana Tradition (FPMT), a Tibetan Buddhist organization dedicated to the transmission of the Mahayana Buddhist tradition and values worldwide through teaching, meditation and community service.
8th April 2021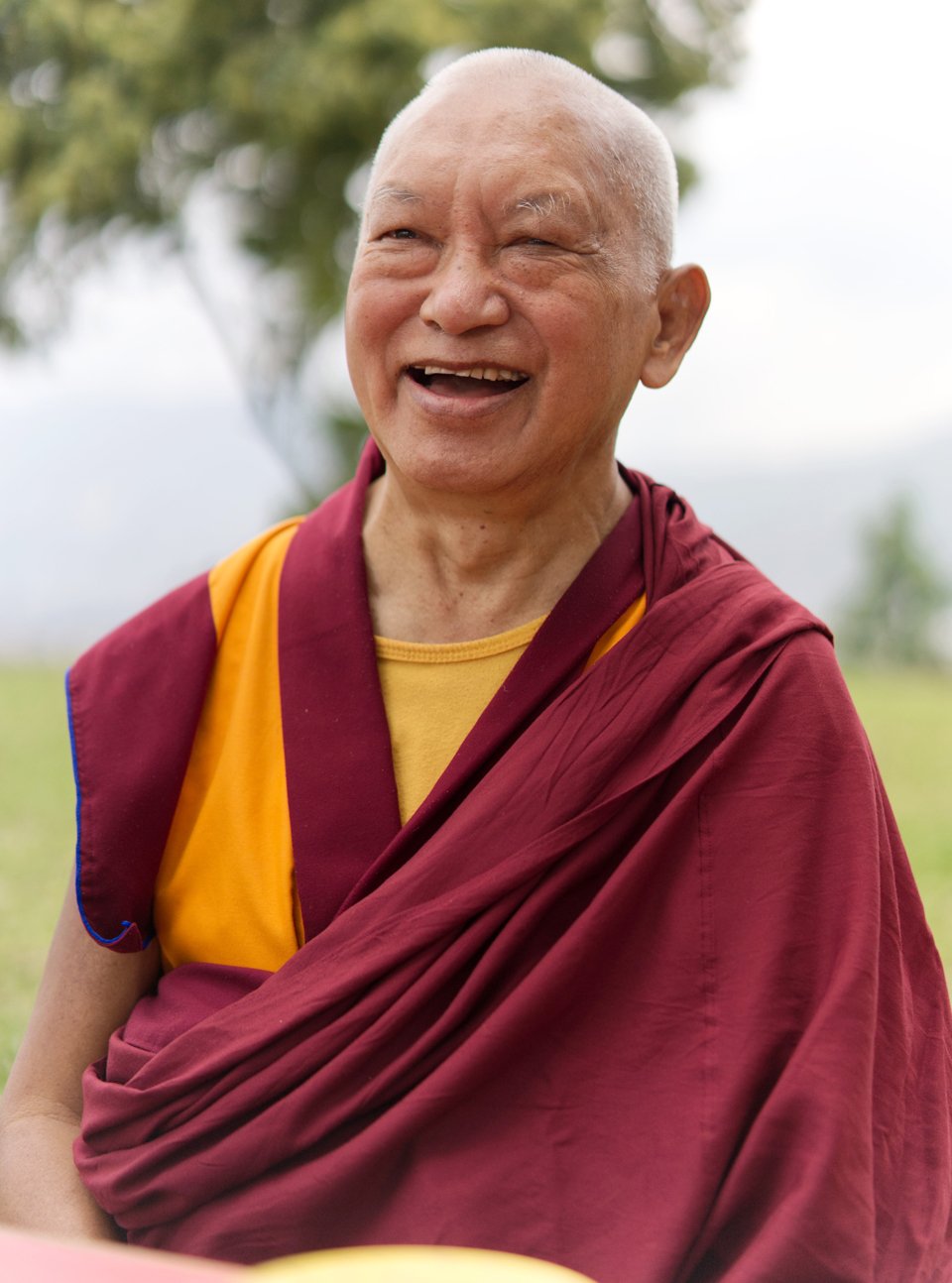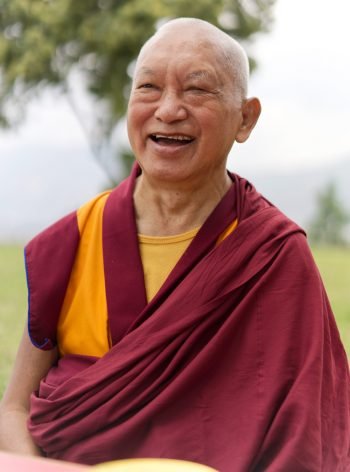 Lama Zopa Rinpoche's Online Advice Book
For more advice from Lama Zopa Rinpoche on a wide range of topics in the form of short talks and letters go to the Lama Yeshe Wisdom Archive.
*Important to Note
Lama Zopa Rinpoche has given these offerings of advice out of compassion in response to the requests of specific individuals for specific situations. All of the names have been changed to respect each individual's privacy. We make these offerings of advice available to give an idea of different ways to think and practice in different situations. They are provided for informational purposes only; apply them at your own discretion.  We do not guarantee that these practices will help you in your specific case and can't be held responsible if they do not bring the result you expect.
Sometimes people who don't have a qualified teacher to whom they can turn to have found that when following these suggestions for practice, it has been helpful. Rinpoche has said that sometimes people see a piece of advice and have a strong feeling to try it and that this is the Buddha's action guiding the person toward the correct method to help them. We encourage you to consult a qualified teacher before applying the advice.
The health (physical and mental) advice provided is not a substitute for medical advice, diagnosis or treatment from a doctor or health care professional. Always contact your health care professional regarding any medical advice. Do not disregard medical advice or delay seeking it because of information on this website.
Our problem is that inside us there's a mind going, 'Impossible, impossible, impossible. I can't, I can't, I can't.' We have to banish that mind from this solar system. Anything is possible; everything is possible. Sometimes you feel that your dreams are impossible, but they're not. Human beings have great potential; they can do anything. The power of the mind is incredible, limitless.
Manjushri Institute, 1977, Currently unpublished
Lama Yeshe Wisdom Archive
Lama Thubten Yeshe