News / Media

*If a menu item has a submenu clicking once will expand the menu clicking twice will open the page.

Education

*If a menu item has a submenu clicking once will expand the menu clicking twice will open the page.

Projects

*If a menu item has a submenu clicking once will expand the menu clicking twice will open the page.

FPMT

The essence of the guru is wisdom: the perfectly clear and radiant state of mind in which bliss and the realization of emptiness are inseparably unified.

Lama Thubten Yeshe

*If a menu item has a submenu clicking once will expand the menu clicking twice will open the page.

Shop

The Foundation Store is FPMT's online shop and features a vast selection of Buddhist study and practice materials written or recommended by our lineage gurus. These items include homestudy programs, prayers and practices in PDF or eBook format, materials for children, and other resources to support practitioners.

Items displayed in the shop are made available for Dharma practice and educational purposes, and never for the purpose of profiting from their sale. Please read FPMT Foundation Store Policy Regarding Dharma Items for more information.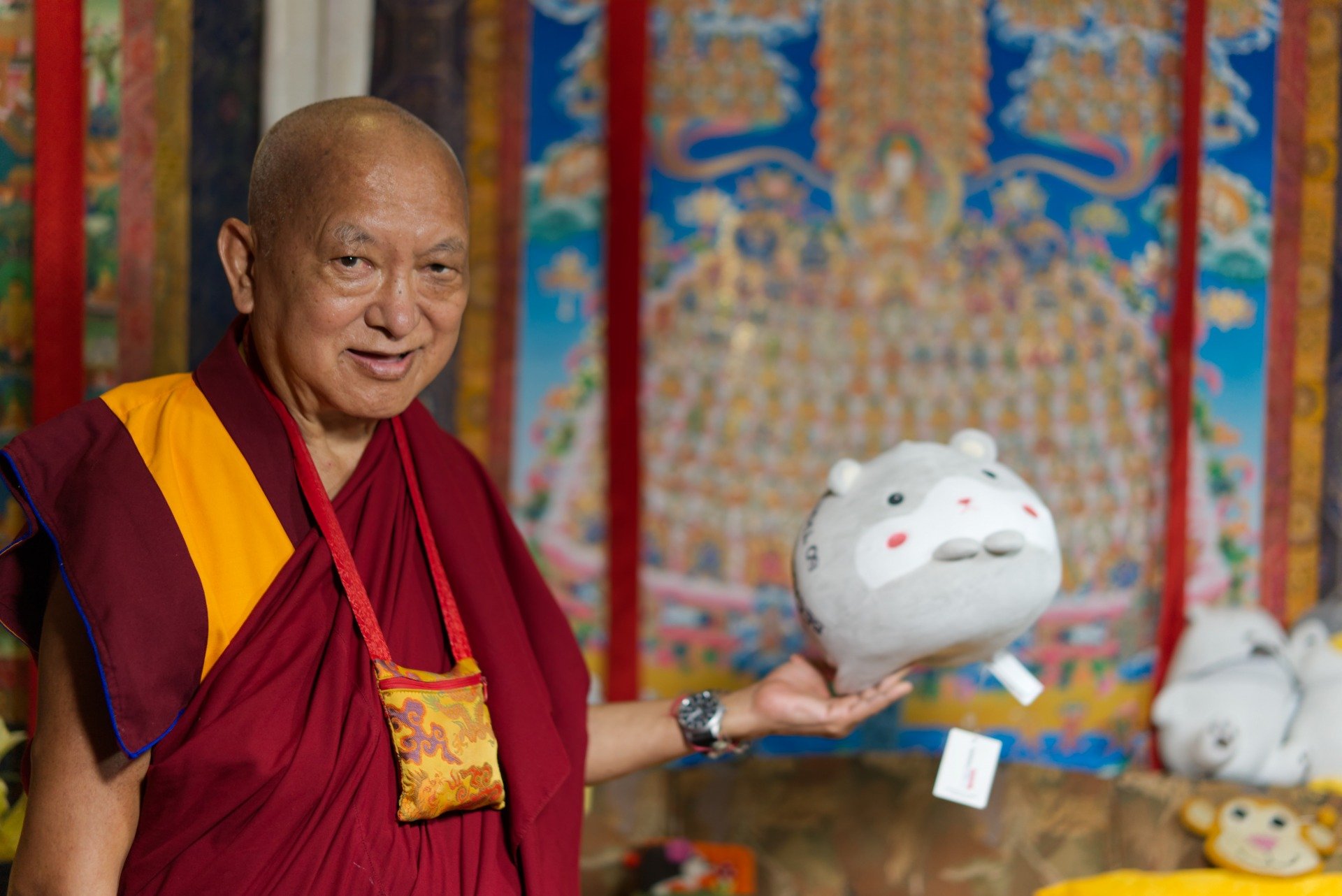 Advice from Lama Zopa Rinpoche
Please find below collected advice from FPMT Spiritual Director Lama Zopa Rinpoche on a number of topics, including the most recent advice. This page is updated regularly.
Conseils en français (Advice in French) »
Lama Zopa Rinpoche continues his video teachings on thought transformation, recording this time in Maratika, Nepal. Rinpoche gave this teaching on the topic of depression at the request of a student. It was transmitted via Zoom to a live audience of students, mainly from Singapore, China, and Taiwan.
Lama Zopa Rinpoche begins this teaching explaining that to understand depression, we first have to understand our own craziness. Then, when we think of others, we will be able to more easily develop compassion.
Rinpoche then begins an explanation of how the I exists. There are non-Buddhist philosophies that believe that the I is permanent, exists alone, and has its own freedom. The four schools of Buddhist philosophy do not accept that. They believe that the I is impermanent and changes by causes and conditions, year by year, second by second.
As an example, Rinpoche talks about how a flower changes day by day to explain gross impermanence, which is evident in visible changes. When a person is young, they can appear beautiful, but over time that changes. Their entire form can change, and they are no more an object of attraction, of attachment. If you become attached to the beauty of an object, this brings so much pain and suffering to your heart due to impermanence. Because beauty changes, there's nothing to be attached to.
Rinpoche then discusses how we mistakenly think that the I exists as permanent, alone, and with its own freedom. He also goes over other mistaken views of how the I exists, including those of some of the Tibetan Buddhist schools. But, Rinpoche acknowledges, the Chittamatra view that everything comes from the mind can help depression.
Emotions and problems come from the basic wrong concept that believes that the I is permanent, exists alone, and exists with its own freedom. From that, emotions and all the problems come. You fight while holding your wrong view—you kill and smash. It's childish. Then in the view of a mind disturbed by spirit possession and delusions, harmful actions appear to be positive! For example, Rinpoche explains, when anger arises, a disturbed mind thinks that it is positive.
Attachment and anger arise based on how ignorance discriminates good and bad. Quoting from Lama Tsongkhapa in Lamrim Chenmo:
Ignorance, which is in the nature of exaggeration, exaggerates the differentiations into good and bad. Then attachment and anger arise. Therefore, the way of holding [objects] by these [wrong concepts] can also be gotten rid of by logic.
Rinpoche explains that an object is merely labeled. On the basis of that, ignorance exaggerates the object and sees it as not merely labeled. Then based on that exaggeration, you discriminate good and bad. After that, anger and attachment come. You can prove that anger and attachment are wrong and come from wrong concepts.
So, where is the depression? Attachment and anger. There is the depression that you understand the reason for and depression that you don't know the reason for. In some cases, you know why you are feeling depressed. You wanted something that you didn't get. Your attachment or self-cherishing didn't get what it wants. In other cases, you don't know why you are feeling depressed, and that is related to your past life actions of nonvirtue, your negative karma.
Depression does not come from the view of bodhichitta. Even if you have the view of effortful bodhichitta, you will not be depressed, Rinpoche explains. There is also no depression if you have the view of wisdom realizing emptiness.
So depression comes from the basic wrong concept of how the I exists. Your wrong concepts are the real craziness. There is so much to meditate on, to analyze, to learn, and to recognize. You have to discover the truth in your life, Rinpoche says. It is so important.
Rinpoche then discusses the Prasangika view of how the I exists. This ultimate right view is what we need to meditate on, realize, and develop because it ceases the seed of delusion and karma. The I that exists, exists in mere name, labeled by the mind that focuses on the valid base, the aggregates. That's it, Rinpoche explains. Therefore, it is totally empty. There is not one atom of I exiting from its own side. Because nothing exists from its own side, there is no basis for depression to arise.
What can we do when we experience depression?
Practice mindfulness that nothing exists from its own side.
As you live your life, practice mindfulness that every action, every object, every phenomenon is totally empty. Like this, the depression is also empty; nothing exists from its own side.
Practice mindfulness that everything is a hallucination.
Whatever you do—the appearances, all the different wrong views that you have—understand that everything comes from the mind. So you recognize the dream as a dream. This helps keep the unhappy mind from arising. It also helps the immune system as anger has a negative effect on the immune system as well. So this also protects you from disease. So, loving kindness, peace, satisfaction, contentment, patience—all these help your physical health as well as your mental health.
Rinpoche offers a more detailed commentary on these points in the video, and anyone wishing to use Rinpoche's advice to reduce depression is encouraged to watch the video and follow along in the transcript for the full advice. 
Watch Lama Zopa Rinpoche's teaching "From Where Depression Comes":

---
Watch more from the video series Lama Zopa Rinpoche's Teachings on Thought Transformation and find links to videos in transcripts, MP3s, additional practice advice, and more:
https://fpmt.org/fpmt/announcements/resources-for-coronavirus-pandemic/advice-from-lama-zopa-rinpoche-for-coronavirus/
Lama Zopa Rinpoche is the spiritual director of the Foundation for the Preservation of Mahayana Tradition (FPMT), a Tibetan Buddhist organization dedicated to the transmission of the Mahayana Buddhist tradition and values worldwide through teaching, meditation and community service.
24th September 2021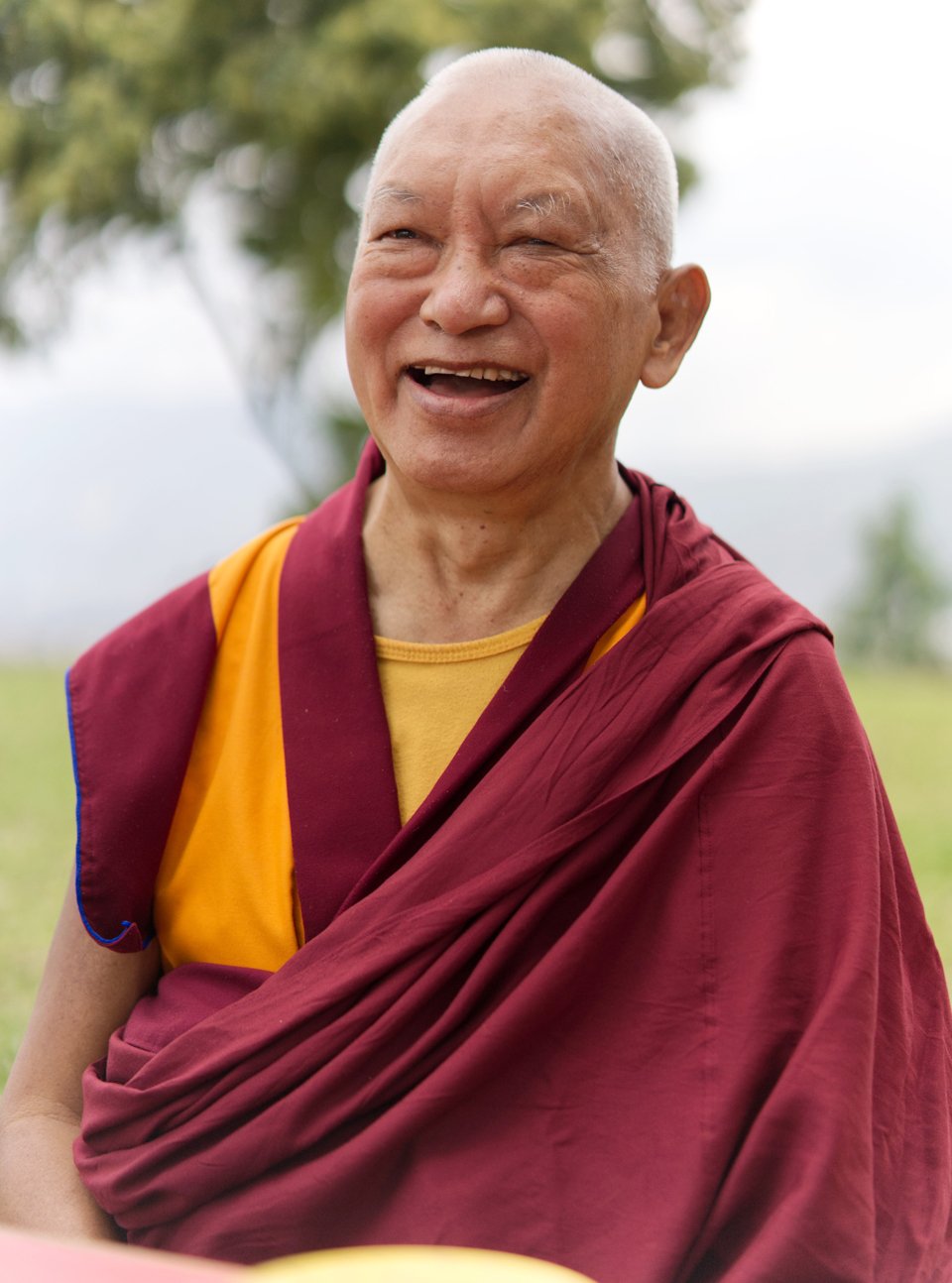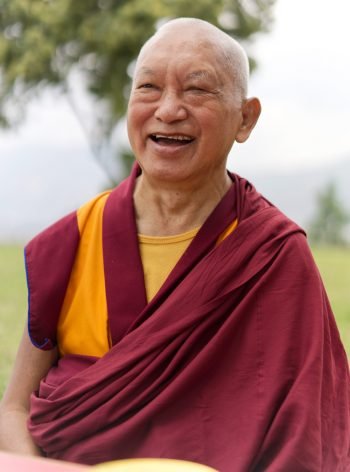 Lama Zopa Rinpoche's Online Advice Book
For more advice from Lama Zopa Rinpoche on a wide range of topics in the form of short talks and letters go to the Lama Yeshe Wisdom Archive.
*Important to Note
Lama Zopa Rinpoche has given these offerings of advice out of compassion in response to the requests of specific individuals for specific situations. All of the names have been changed to respect each individual's privacy. We make these offerings of advice available to give an idea of different ways to think and practice in different situations. They are provided for informational purposes only; apply them at your own discretion.  We do not guarantee that these practices will help you in your specific case and can't be held responsible if they do not bring the result you expect.
Sometimes people who don't have a qualified teacher to whom they can turn to have found that when following these suggestions for practice, it has been helpful. Rinpoche has said that sometimes people see a piece of advice and have a strong feeling to try it and that this is the Buddha's action guiding the person toward the correct method to help them. We encourage you to consult a qualified teacher before applying the advice.
The health (physical and mental) advice provided is not a substitute for medical advice, diagnosis or treatment from a doctor or health care professional. Always contact your health care professional regarding any medical advice. Do not disregard medical advice or delay seeking it because of information on this website.
When you meet miserable conditions, it is extremely important to use skillful means. In other words, there is a meditation to mix with whatever suffering you experience. When you apply the teachings in this way, all sufferings are mixed with virtue. All experiences of suffering become virtue.
Lama Zopa Rinpoche