News/Media

*If a menu item has a submenu clicking once will expand the menu clicking twice will open the page.

Study & Practice

*If a menu item has a submenu clicking once will expand the menu clicking twice will open the page.

Projects

*If a menu item has a submenu clicking once will expand the menu clicking twice will open the page.

FPMT

If you listen to the advice of the Buddha – who has only compassion for sentient beings and no trace of self-centred mind; who is perfect in power, wisdom and compassion; whose holy mind is omniscient – all you get is benefit.

Lama Zopa Rinpoche

*If a menu item has a submenu clicking once will expand the menu clicking twice will open the page.

Shop

The Foundation Store is FPMT's online shop and features a vast selection of Buddhist study and practice materials written or recommended by our lineage gurus. These items include homestudy programs, prayers and practices in PDF or eBook format, materials for children, and other resources to support practitioners.

Items displayed in the shop are made available for Dharma practice and educational purposes, and never for the purpose of profiting from their sale. Please read FPMT Foundation Store Policy Regarding Dharma Items for more information.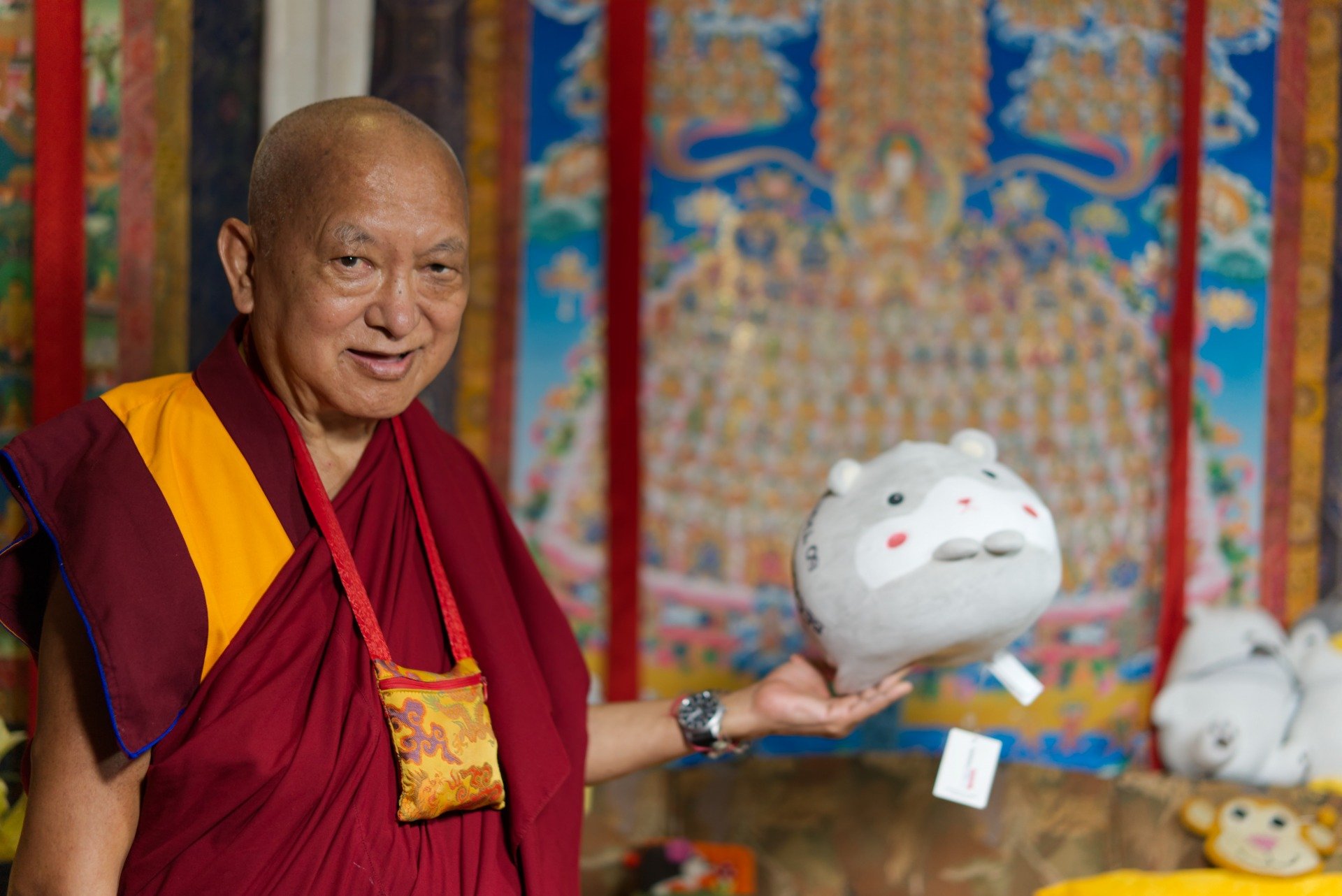 Advice from Lama Zopa Rinpoche
Please find below collected advice from FPMT Spiritual Director Lama Zopa Rinpoche on a number of topics, including the most recent advice. This page is updated regularly.
Conseils en français (Advice in French) »
"Your coming here to do Vajrasattva, wow, that's really what you need," Lama Zopa Rinpoche told the students attending the three-month Vajrasattva retreat at Kopan Monastery in Nepal on April 26, 2022. Here's a summary of Rinpoche's teaching. You can find the video of the teaching and a link to the transcript below.
The more wealth one accumulates, the more attachment, dissatisfaction, and miserliness can develop, Rinpoche teaches. A beggar who lives every day begging for a little money is content with that. But those who have millions and billions of dollars suffer so much, and so much unhappiness arises.
There are many different levels of truth because there are so many hallucinations in life. By attending a meditation course like the Vajrasattva retreat at Kopan Monastery, one is learning about the hallucinations of life and all the levels of conventional truth. As we learn more through analytical and fixed meditation, the mind becomes happier and happier. Then, by benefiting others with a good heart—even one insect or one person—the mind has the greatest happiness, and life is so worthwhile. Practicing a good heart keeps depression away, and we can die smiling because life has been lived in service to others. If we are always angry, and follow a selfish mind, we create so much unhappiness in life and destroy the immune system, Rinpoche warns. 
The Buddha's teachings are from someone who has omniscience, perfect power, and compassion embracing every sentient being. By deciding to follow the Buddha's teachings, one makes the most correct decision, Rinpoche says. A hallucinated I, a false I, is the root of samsara, ignorance. If we don't like problems, we should be working to free ourselves from samsara. Therefore, we need to listen to the correct teachings from a correct guide, and then reflect and meditate, and then realizations come.
Rinpoche offers three ways to meditate on emptiness and provides commentary for each (starting at 1:38:40 in the video):
Meditate that everything is a hallucination.
Meditate that everything is merely imputed.
Meditate that everything is empty.
Rinpoche then quotes Lama Tsongkhapa:
"Ignorance, which is in the nature of exaggeration, exaggerates the discrimination of good or bad. Then attachment and anger arise. Therefore, the way this [wrong concept] apprehends [objects] can also be eliminated by logic."
Attachment and anger arise after the discrimination of good and bad. First we believe everything is truly existent, then we assign good or bad, and then attachment and anger arise. We can understand how our concepts and thoughts are wrong using this logic. And once we see that they are wrong, then we can eliminate them. In everyday life, practice seeing things as empty. Then, by actualizing emptiness, we can stop the creation of delusion and karma and become free from the suffering of samsara forever. Then, we achieve ultimate happiness, and with bodhicitta, we achieve enlightenment. 
We invite you to go deeper into the topics presented here, plus many others, by watching Rinpoche's video or reading the full transcript of Rinpoche's teaching.
Watch Lama Zopa Rinpoche's teaching "By Doing Vajrasattva, You Are Doing Exactly What You Need to Do":

---
You can watch more teachings like this on our page "Teachings for 2022 Vajrasattva Retreatants at Kopan Monastery."
Find links to resources to support your Vajrasattva practice in the Foundation Store.
​​This summary of Lama Zopa Rinpoche's teaching is by Carina Rumrill, based on the live transcript by Ven. Joan Nicell and checked by Laura Haughey, with editorial input and additions by Laura Miller. This summary is meant to highlight key topics presented by Rinpoche in the recorded video and is not intended to serve as a full representation of Rinpoche's teaching, which is best received through watching the video and/or reading the full transcript.
Lama Zopa Rinpoche is the spiritual director of the Foundation for the Preservation of Mahayana Tradition (FPMT), a Tibetan Buddhist organization dedicated to the transmission of the Mahayana Buddhist tradition and values worldwide through teaching, meditation and community service.
19th May 2022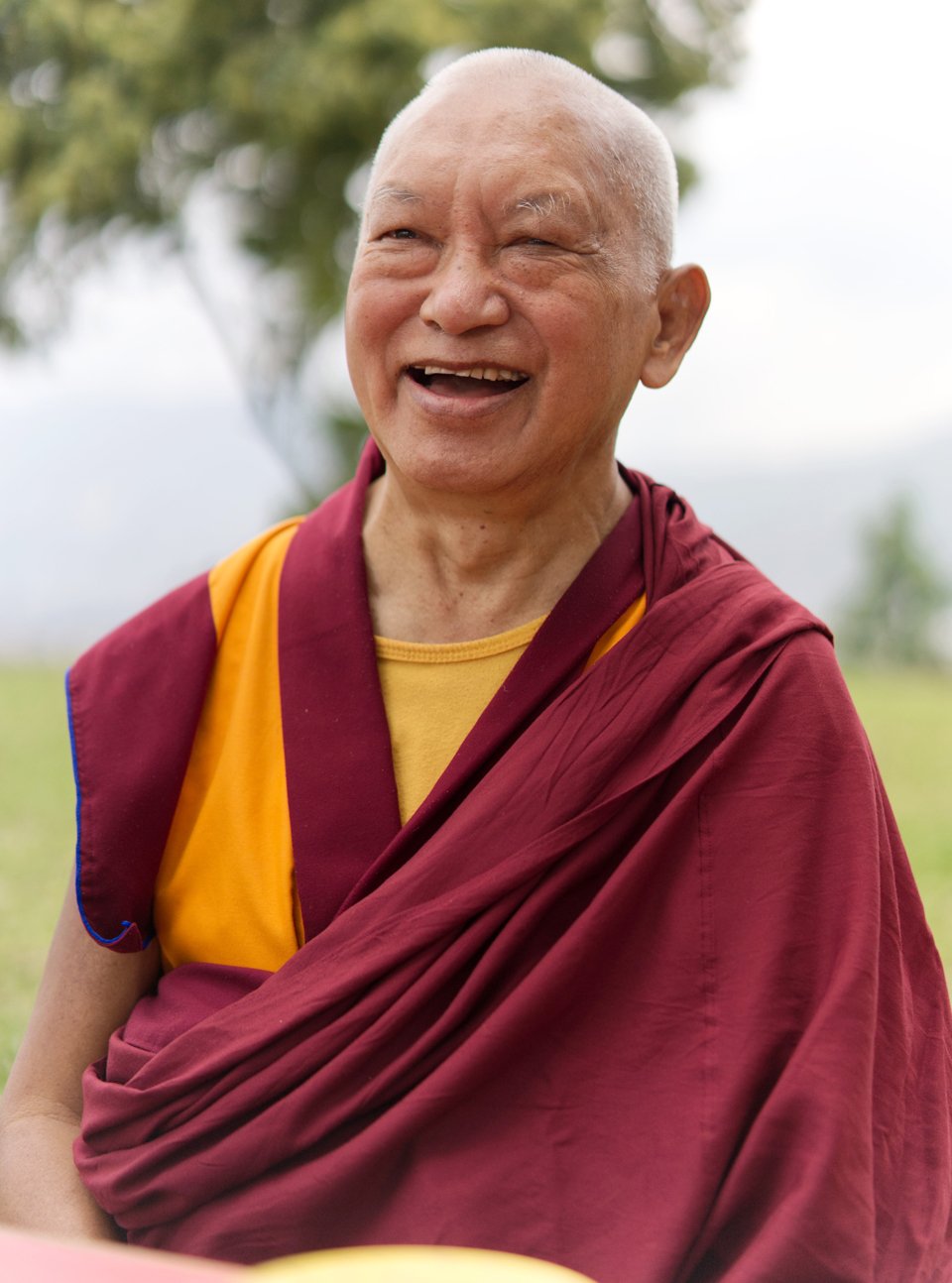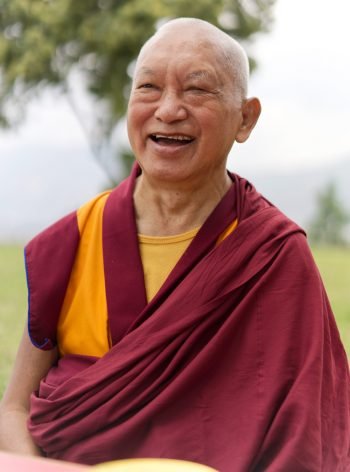 Lama Zopa Rinpoche's Online Advice Book
For more advice from Lama Zopa Rinpoche on a wide range of topics in the form of short talks and letters go to the Lama Yeshe Wisdom Archive.
*Important to Note
Lama Zopa Rinpoche has given these offerings of advice out of compassion in response to the requests of specific individuals for specific situations. All of the names have been changed to respect each individual's privacy. We make these offerings of advice available to give an idea of different ways to think and practice in different situations. They are provided for informational purposes only; apply them at your own discretion.  We do not guarantee that these practices will help you in your specific case and can't be held responsible if they do not bring the result you expect.
Sometimes people who don't have a qualified teacher to whom they can turn to have found that when following these suggestions for practice, it has been helpful. Rinpoche has said that sometimes people see a piece of advice and have a strong feeling to try it and that this is the Buddha's action guiding the person toward the correct method to help them. We encourage you to consult a qualified teacher before applying the advice.
The health (physical and mental) advice provided is not a substitute for medical advice, diagnosis or treatment from a doctor or health care professional. Always contact your health care professional regarding any medical advice. Do not disregard medical advice or delay seeking it because of information on this website.
Buddhism is not at all a tactful religion, always trying to avoid giving offense. Buddhism addresses precisely what you are and what your mind is doing in the here and now. That's what makes it so interesting.
Lama Thubten Yeshe