Learning Dharma means less ignorance and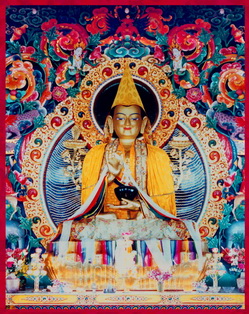 more wisdom. It means more light in your life, no darkness in your mind. It means you have more freedom in your life to achieve liberation from samsara and great enlightenment. The more you understand Dharma, the more you can benefit others.
The Basic Program is a five-year, twelve-subject course of studies designed by Lama Zopa Rinpoche. It provides a practice-oriented transmission of the Buddhadharma to committed students ready to progress beyond foundational-level study and practice. Its comprehensive curriculum greatly enhances students' Dharma understanding, establishing a sound basis for ongoing study, practice, retreat and service. FPMT centers worldwide offer the program at a variety of levels; it is also available for homestudy as an Online program. Some of Tibetan Buddhism's most treasured texts form the heart of the Basic Program. Je Tsongkhapa's Middle Length Lamrim, Shantideva's Bodhisattvacharyavatara, the Heart Sutra, Jetsun Chokyi Gyaltsen's Tenets, Maitreya's Ornament for Clear Realization and Tathagata Essence, the Wheel of Sharp Weapons and others guide the practitioner through a comprehensive study of sutra and tantra.
The Basic Program in FPMT Centers
The Basic Program is taught by Tibetan geshes and qualified Western teachers. Study of the standard texts and commentaries is ideally supported by discussions, tests, meditation and short retreats. Students must follow the Basic Program criteria for conduct over the course of their studies: practicing to refrain from killing, stealing, lying, sexual misconduct (adultery) and intoxicants, while developing their concern for others, awareness of positive and negative states of mind, and in particular developing the practice of patience and the bodhicitta motivation. A three-month review period concluded by the final exam and three months of lamrim retreat complete the program.
Students may enter the Basic Program at the beginning of subjects as indicated by individual centers. Students will benefit most from their BP studies if they have some familiarity with preparatory study and practice as offered by foundational level programs.
Upon fulfillment of the requirements set by the center and having passed the test for a subject, the Basic Program Completion Card is signed. When at least the nine subjects of the core curriculum are completed, students may participate in the review and final exam.
The lamrim retreat may be done before or after the exam, but should be done after studying the Stages of the Path. Lama Zopa Rinpoche strongly encourages students to do a three-month retreat all at once, but if this is not possible, three separate months of lamrim retreat fulfill the requirement. Several centers are now offering one- or three-month lamrim retreats in different regions.
Upon completion of the review, final exam and retreat, students are awarded the Basic Program Completion Certificate. Graduates become eligible to serve as teachers and tutors for FPMT education programs.
BP Guidelines, support, the standard  texts and commentaries both in Tibetan and in translation (in English, Spanish, French, Italian and German) and examples of course materials are available for FPMT centers wishing to implement the Basic Program. For more information  please contact the FPMT Basic Program coordinator.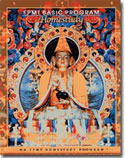 Basic Program Online and Homestudy
The  Basic Program Online series offer the BP subjects by way of video, audio and transcripts, complemented by study materials, discussion forums, guided meditations and retreats. By presenting BP teachings that were offered at a variety of Basic Program centers, students who can not study at a center get to know several of our outstanding Basic Program teachers.
Basic Program Online students may study any of the subjects, and in any order they wish; students are also free to choose to what extent they wish to follow the  BP completion recommendations regarding discussion, behavior, practice, meditation and retreat.
To make their study of the Basic Program most rewarding, homestudy students are encouraged to engage in all components of the program, including the behavior criteria, the meditation requirement of at least two half-hour lamrim meditations per week, the subject-completion tests and subject-related short retreats, the Basic Program  retreat requirement for homestudy (a one-month lamrim retreat), and the three-month review and final exam.
Upon completion of all requirements the Basic Program Homestudy Completion Certificate is awarded. Although not eligible for teacher registration, graduates may be invited to offer introductory level courses in FPMT centers and can serve in roles that support Basic Program implementation, for example as teaching assistants or tutors for non-residential BPs.

BP Online students discuss BP topics with each other via the BP Online forums that are monitored by qualified Western teachers. Homestudy students can participate in one-month lamrim retreats offered by centers in several regions. For individual one-month lamrim retreats, Guidelines and Support Materials are provided on the FPMT Online Learning Center.
To benefit  from Basic Program homestudy, some experience with Dharma study, meditation practice, and skill in doing individual retreat are needed. There are also specific requirements for the tantra subjects. Please check the preparatory study and practice page to decide if Basic Program homestudy is right for you!
The Basic Program homestudy FAQ page answers further questions about the program. The Introduction to BP Online on the FPMT Online Learning Center outlines many details and is freely accessible.
All nine core curriculum subjects are now available for homestudy as BP Online, and the review and final exam as well are available on the FPMT Online Learning Center, making it possibility for BP Online students to graduate from the Basic Program.
BP Online is available from The Foundation Store. BP Online and BP Homestudy are also offered by Nalanda Monastery, Lama Tzong Khapa Institute and Chenrezig Institute.
I'm finding the Mahayana Mind Training a pretty earth-moving subject. This is a brilliant example of Dharma as a mirror and it is giving me plenty to work on. Venerable George's commentary is crystal clear and his teaching style is very effective. I highly recommend this package.


The Basic Program Subjects
The Basic Program curriculum was designed by Lama Zopa Rinpoche to ensure that students who want to study beyond the foundational level will gain a profound knowledge of the key aspects of the entire Buddhist path. Refer to the BP subject descriptions for a more detailed description of each of the Basic Program subjects!
Basic Program students study:
Stages of the Path:  the stages of the path to enlightenment of beings of low, middling, and great capacity
Heart Sutra: emptiness and the phenomena qualified by it
Engaging in the Bodhisattva Deeds: the six perfections – generosity, morality, patience, joyous effort, concentration, and wisdom – and how to practice them in everyday life
Mahayana Mind Training (Wheel of Sharp Weapons): the law of actions and results, or karma, and the states of mind that shape our future experiences
The Tathagata Essence – the First Chapter of Sublime Continuum of the Mahayana:  the buddha or tathagata essence that exists within every sentient being
Mind and Cognition: the way the mind knows phenomena and the mental factors that constitute the basis of our daily experience
Tenets: the philosophical systems or tenets of the four main schools of ancient Buddhist thought
Chapter Four of Ornament for Clear Realization and Seventy Topics: the 173 aspects of the omniscient mind
Grounds and Paths of Secret Mantra; Death, Intermediate State and Rebirth; and a Highest Yoga Tantra commentary;  the four classes of tantra with emphasis on the generation and completion stages of highest yoga tantra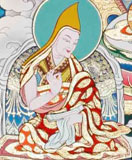 The Basic Program subjects may be studied in any order; however, the Stages of the Path (lamrim) provides the overall context for the other subjects and for meditation practice throughout. Understanding Tenets and Mind and Cognition will help with the ninth chapter of Engaging in the Bodhisattva Deeds, and Seventy Topics and Ornament will be difficult without studying the other subjects first. The tantra subjects should not be attempted without a good overall understanding and practice of the path.
Highlighted, linked subjects are available for homestudy as Basic Program Online from the Foundation Store.
FPMT Centers Offering the Basic Program
Australia
Chenrezig Institute, Eudlo, Queensland
Liberation Prison Project, Blackheath, New South Wales
Vajrayana Institute, Ashfield, New South Wales
Austria
Panchen Losang Chogyen Gelugzentrum, Vienna
Canada
Gendun Drubpa Center, Williams Lake

France
Institut Vajra Yogini, Southern France
Kalachakra Centre, Paris
Nalanda Monastery, Southern France
Germany
Aryatara Institute, Munich
India
Choe Khor Sum Ling, Bangalore
Root Institute, Bodhgaya
Italy
Centro Tara Cittamani, Padova
Istituto Lama Tzong Khapa, Pomaia, Tuscany
Nepal
Kopan Monastery, Kathmandu
New Zealand
Chandrakirti Tibetan Buddhist Meditation Centre, Nelson
Dorje Chang Institute, Auckland

The Netherlands
Maitreya Instituut Amsterdam
Russia
Ganden Tendar Ling , Moscow
Singapore
Amitabha Buddhist Center
Spain
Nagarjuna C.E.T. Barcelona, Barcelona
Nagarjuna C.E.T. Granada, Granada
Nagarjuna C.E.T. Valencia, Valencia

United Kingdom
Jamyang Buddhist Centre, London
Saraswati Buddhist Group, Somerset

United States
Guhyasamaja Center, Virginia
Kadampa Center, North Carolina
Land of Medicine Buddha, Soquel, California
Thubten Norbu Ling, Santa Fe, New Mexico
Tse Chen Ling, San Francisco, California
Contact Info
1632 SE 11th Avenue
Portland, OR 97214-4702 USA
Tel (503) 808-1588 | Fax (503) 232-0557
About FPMT
FPMT is an organization devoted to the transmission of the Mahayana Buddhist tradition and values worldwide through teaching, meditation and community service.
more...
About Buddhism
If you're new to Buddhism, please read our
Buddhism FAQ
. A place to learn about Buddhism in general, FPMT, and our Discovering Buddhism at Home series.