News/Media

*If a menu item has a submenu clicking once will expand the menu clicking twice will open the page.

Study & Practice

*If a menu item has a submenu clicking once will expand the menu clicking twice will open the page.

Projects

*If a menu item has a submenu clicking once will expand the menu clicking twice will open the page.

FPMT

In the lam-rim, there's some advice on how to get up early in the morning without being overwhelmed by sleep. Before getting into bed the night before, wash your feet while thinking of light. Try it; it works.

Lama Zopa Rinpoche

*If a menu item has a submenu clicking once will expand the menu clicking twice will open the page.

Shop

The Foundation Store is FPMT's online shop and features a vast selection of Buddhist study and practice materials written or recommended by our lineage gurus. These items include homestudy programs, prayers and practices in PDF or eBook format, materials for children, and other resources to support practitioners.

Items displayed in the shop are made available for Dharma practice and educational purposes, and never for the purpose of profiting from their sale. Please read FPMT Foundation Store Policy Regarding Dharma Items for more information.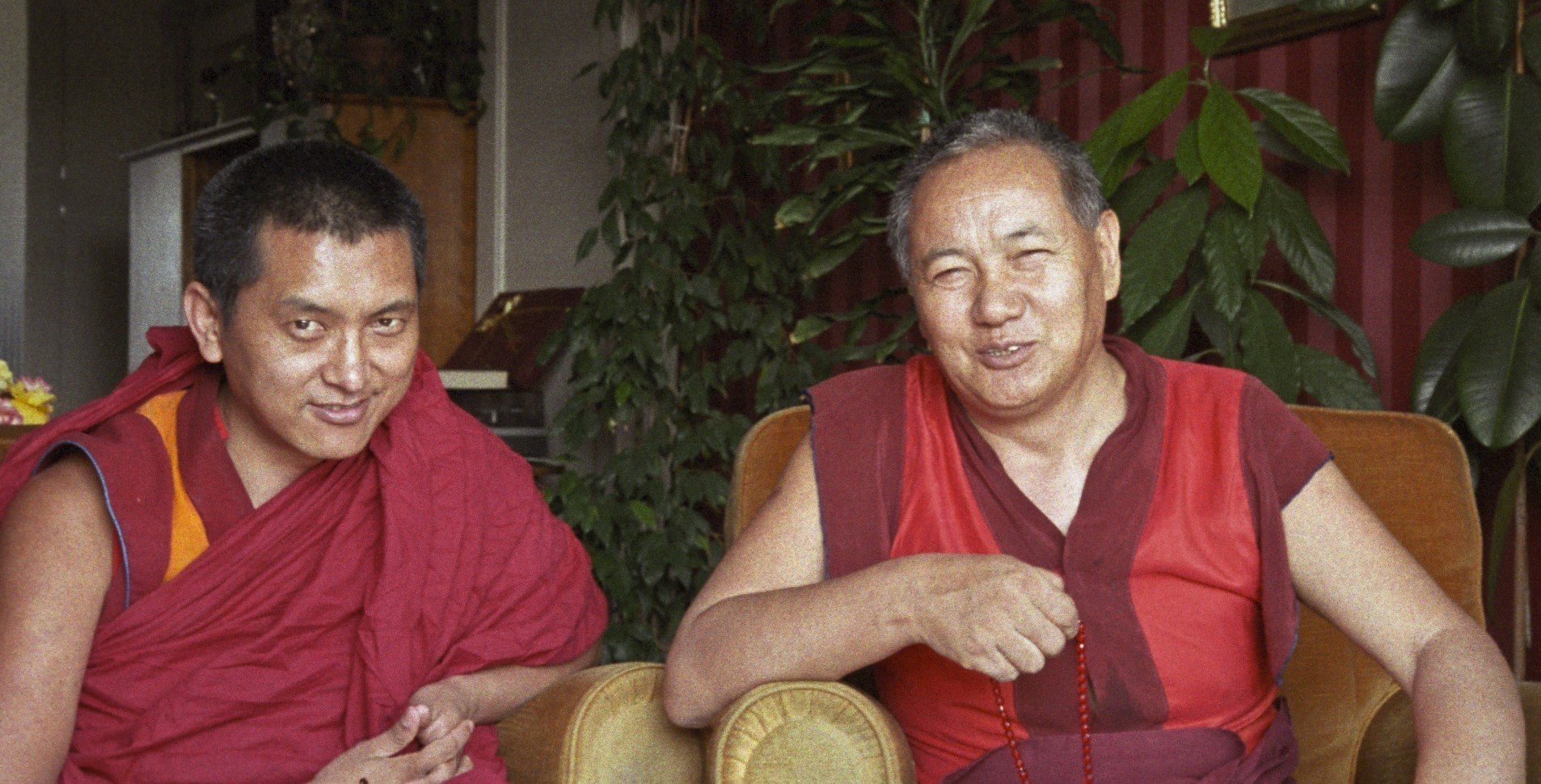 FPMT
Foundation for the Preservation of the Mahayana Tradition
About FPMT
The term "FPMT" is the acronym for the Foundation for the Preservation of the Mahayana Tradition.
It refers to an international affiliated network of centers, projects, and services. This network is sometimes called the FPMT organization.
This network of city centers, retreat centers, monasteries, nunneries, publishing services, hospices, and other services and projects functions to achieve the FPMT mission to preserve and spread Mahayana Buddhism worldwide.
The FPMT organization was founded in 1975 by Lama Thubten Yeshe (1935-84) and Lama Thubten Zopa Rinpoche, both Tibetan Buddhist monks (pictured above). The Foundation is devoted to preserving and spreading Mahayana Buddhism worldwide by creating opportunities to listen, reflect, meditate, practice, and actualize the unmistaken teachings of the Buddha and based on that experience spreading the Dharma to sentient beings.
We provide integrated education through which people's minds and hearts can be transformed into their highest potential for the benefit of others, inspired by an attitude of universal responsibility and service. We are committed to creating harmonious environments and helping all beings develop their full potential of infinite wisdom and compassion. Our organization is based on the Buddhist tradition of Lama Tsongkhapa of Tibet as taught to us by our founders Lama Thubten Yeshe and Lama Zopa Rinpoche.
FPMT, Inc. is the non-profit religious corporation incorporated in the State of California, USA. FPMT International Office is the the headquarters of the FPMT organization, and the corporate office and principal place of business of FPMT, Inc..
If you neglect to protect your mind, you can neither close the door to suffering nor open the door to happiness.
FPMT Centers, Projects and Services
Every living being has the potential to be free from suffering and to develop limitless love and compassion for others. Working to help beings fulfill this potential are the FPMT meditation, retreat and study centers, monasteries, publishing houses, businesses and students.
Students in the FPMT organization strive to follow the example and inspiration of His Holiness the Dalai Lama, in his compassionate service to humanity. FPMT students try to serve others throughout the world with kindness and wisdom.
I pray for a more friendly, more caring, and more understanding human family on this planet. To all who dislike suffering, who cherish lasting happiness, this is my heartfelt appeal.
FPMT is a non-profit organization participating in many aspects of the world community, via:
For a complete listing of FPMT centers, projects, services, and study groups, listed by country, visit the FPMT Directory.
FPMT Ethical Policy
The FPMT organization instituted an Ethical Policy in 2000. Find out more, and read the current Ethical Policy in English, and various other languages.
Documentary
This documentary below about FPMT is a work in progress exploring the history and future of FPMT and the Mahayana Tradition.
One must practice with the bodhisattva attitude every day. People can't see your mind, what people see is a manifestation of your attitude in your actions of body and speech. Pay attention to your attitude all the time, guard it as if you are the police, or like a maid cares for a child, like a bodyguard, or like you are the guru and your mind is your disciple.
Lama Zopa Rinpoche