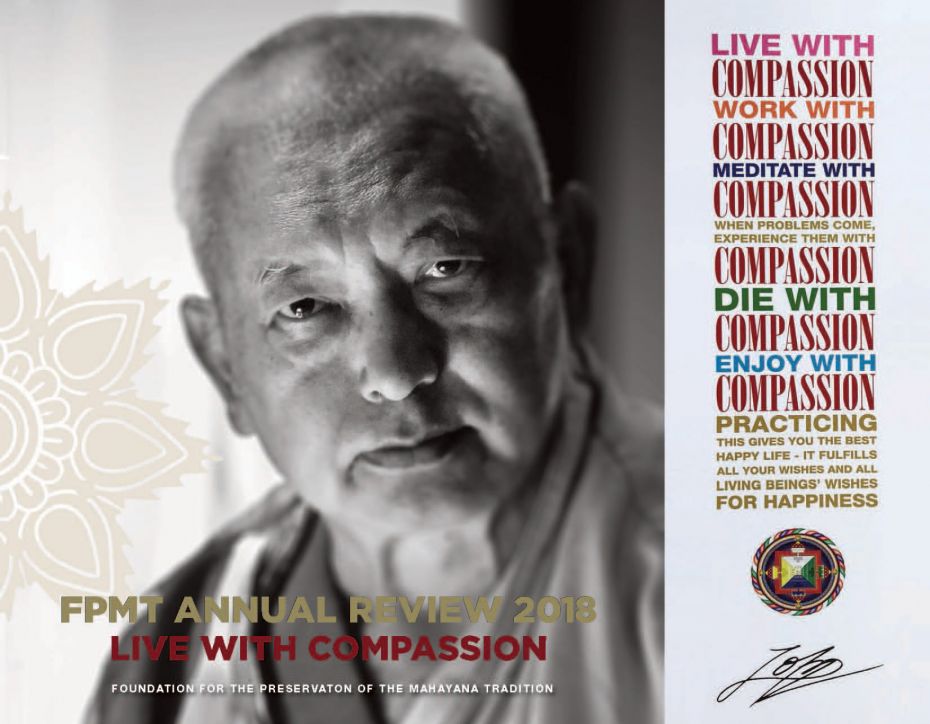 FPMT International Office Annual Reviews
FPMT Annual Review 2018: Live with Compassion
The FPMT Annual Review reports on the past year's activities of FPMT International Office, also known as Lama Zopa Rinpoche's office. This year's review features new advice from our Spiritual Director Lama Zopa Rinpoche and a letter from CEO Ven. Roger Kunsang, plus beautiful photos, updates about the office's work in 2018, and a summary of our finances.
Please note: The FPMT Annual Review 2018 is available in digital format only, meaning it will not be printed and posted to FPMT centers, projects, and services. 
To read the FPMT Annual Review 2018 in eZine format, please click here. For the downloadable PDF format, please click here.
Annual Review Archive