News / Media

*If a menu item has a submenu clicking once will expand the menu clicking twice will open the page.

Education

*If a menu item has a submenu clicking once will expand the menu clicking twice will open the page.

Projects

*If a menu item has a submenu clicking once will expand the menu clicking twice will open the page.

FPMT

Real happiness in life starts when you begin to cherish others.

Lama Zopa Rinpoche

*If a menu item has a submenu clicking once will expand the menu clicking twice will open the page.

Shop

The Foundation Store is FPMT's online shop and features a vast selection of Buddhist study and practice materials written or recommended by our lineage gurus. These items include homestudy programs, prayers and practices in PDF or eBook format, materials for children, and other resources to support practitioners.

Items displayed in the shop are made available for Dharma practice and educational purposes, and never for the purpose of profiting from their sale. Please read FPMT Foundation Store Policy Regarding Dharma Items for more information.
FPMT Translation Services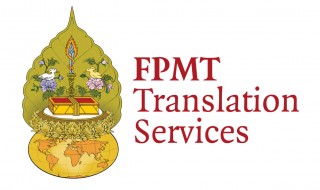 As the Dharma takes root in the West, clear and accurate translations of Buddhist texts, prayers, and teachings are crucial. FPMT works with translators around the world to translate Tibetan texts into English, Spanish, Chinese, French, German, and other languages.
Resources for Readers
English Translations 

In May 2011, FPMT hosted its first international translation conference, Taking up The Challenge of Translating Buddhism, at Lama Tzong Khapa Institute, Italy. We hope to be able to organize further translation conferences in the future. Please see the complete and summarized reports for the 2011 conference below:
Following the 2011 conference, the FPMT Translation Services team began the long-term project of compiling a Tibetan-English glossary for the organization, together with the Lotsawa Rinchen Zangpo Translation Team (LRZTT), composed of FPMT-affiliated translators, and the  FPMT Translation and Editorial Board (TEB). The purpose of this long-term project is to create consistency throughout the translations released by the FPMT, thereby improving readers' understanding of our texts. The first edition of the this glossary is nearing completion, and a copy will be made available on this site for readers to consult.
Other Language Translations
If you would like to help bring the Dharma to sentient beings around the world through the translation of texts, we welcome and appreciate donations of any amount to the
FPMT
Translation Fund
. Thank you so much for your support!

Some of Our Translators
Our translators live in every part of the world and bring extensive Dharma and language education to their work as translators.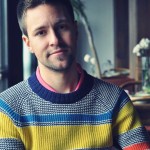 Joona Repo first came in contact Tibetan Buddhism and the FPMT in his mid-teens.
He has a PhD from the School of Oriental and African Studies (SOAS) and has held several postdoctoral teaching and research positions with a focus on Tibetan art and religious history.
Joona is currently the FPMT Translation Coordinator for Education Services.
Gavin Kilty spent over a decade in Dharamsala, India, studying the Gelug monastic curriculum at the Institute of Buddhist Dialectics and becoming proficient in Tibetan. After returning to the UK he trained and worked as an English language teacher, and since the late 90's he has worked as a Tibetan-English translator. He is also a teacher of Tibetan language and has taught courses for the FPMT's Lotsawa Rinchen Zangpo Translator Program in Dharamsala, Istituto Lama Tzong Khapa in Italy, and Jamyang Buddhist Center in London.
Gavin is a full-time translator for the Institute of Tibetan Classics. His completed works  include Ornament of Stainless Light: An Exposition of the Kālacakra Tantra, Mirror of Beryl: A Historical Introduction to Tibetan Medicine, and Tsongkhapa's A Lamp to Illuminate the Five Stages: Teachings on Guhyasamāja T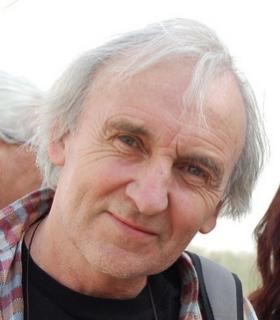 antra, and Tales from the Tibetan Operas: The Eight Great Folk Operas of Tibet. His other translations include The Splendor of an Autumn Moon, The Devotional Verse of Tsongkhapa, and The Life of My Teacher: A Biography of Ling Rinpoché by His Holiness the Dalai Lama, and Understanding the Case Against Shukden, by the International Gelugpa Foundation. 

Gavin is a translation reviewer for 84000: Translating the Words of the Buddha, and as a member of the FPMT Lotsawa Rinchen Zangpo Translation Team he participated in the discussions which formed the basis for the compilation of the FPMT's glossary of preferred terms.
Gavin contributes to the FPMT Basic Program as a visiting teacher, and translated "The Tathāgata Essence"—the first chapter of the standard Basic Program commentary on the Uttaratantra by Gyaltsab Je. He is currently working on a translation of the Daśacakra Kṣitigarbha Sutra for FPMT Education Services.

Conni Krause participated in the seven-year Systematic Study of Buddhism program under Geshe Thubten Ngawang in Hamburg from 1990 to 1997. She is also a graduate of FPMT's Lotsawa Rinchen Zangpo Translator Program (LRZTP) in Dharamsala, and served as an interpreter for Geshe Thubten Soepa at Aryatara Institute in Munich.
Connie has translated Je Tsongkhapa's Middle Length Lamrim from the original Tibetan into German, and has helped to make available Discovering Buddhism and the Basic Program texts as well as the FPMT Essential Buddhist Prayer Books in German.

Ven. Fedor Stracke has been a Buddhist monk since 1988 and spent over fifteen years studying at Sera Je Monastic University and attending public teachings given by His Holiness the Dalai Lama. Since 1996, Ven. Fedor has been teaching in FPMT centers and has served as Tibetan interpreter for various geshes.
He currently teaches the Basic Program at Kopan Monastery in Nepal and at Aryatara Institute in Munich, Germany.
He has translated the Commentary to 'Engaging in the Bodhisattva Deeds' (Spyod 'jug tikka) by Gyaltsab Je, a  standard Basic Program text, and Losang Chokyi Gyaltsen's Wisdom Debating Ignorance (Gshaga 'debs), from Tibetan into English. For the Basic Program in Munich Ven. Fedor has translated various Basic Program texts into German.
John Newman was introduced to Buddhadharma by Lama Thubten Yeshe and Lama Zopa Rinpoche at Kopan, Nepal in 1973.  He subsequently studied under Geshe Lhundub Sopa Rinpoche at Deer Park Buddhist Center and at the University of Wisconsin—Madison, in Wisconsin, USA. 
In 1987 he received a PhD in Buddhist Studies, and he currently teaches Asian religions at New College of Florida in Sarasota, Florida, USA.  He continued to study under Geshe Lundub Sopa Rinpoche and Lama Zopa Rinpoche, and his research focuses on Indian and Tibetan Buddhism, especially Madhyamaka and Vajrayana.

Philip Quarcoo was born in Freiburg, Germany. He studied Modern European Languages at the University of Durham in Britain. He participated in Geshe Tashi Tsering's two -year course Foundation of Buddhist Thought, at Jamyang Buddhist Centre in London and later attended classes with Geshe Thubten Soepa at FPMT's Aryatara Institute.
Philip graduated with an M.A. in Tibetan studies from the University of Munich in 2007 and then lived in Mongolia teaching English at FPMT's Shedrup Ling Centre in Ulaanbaatar. He has translated three short booklets on vegetarianism by Geshe Thubten Soepa, as well as texts by the 19th Century Mongolian scholar Agvaanbaldan. In cooperation with Conni Krause, he recently translated Je Tsongkhapa's Middle Length Lamrim from Tibetan into English for FPMT's Basic Program; the work is to be published shortly by Wisdom Publications.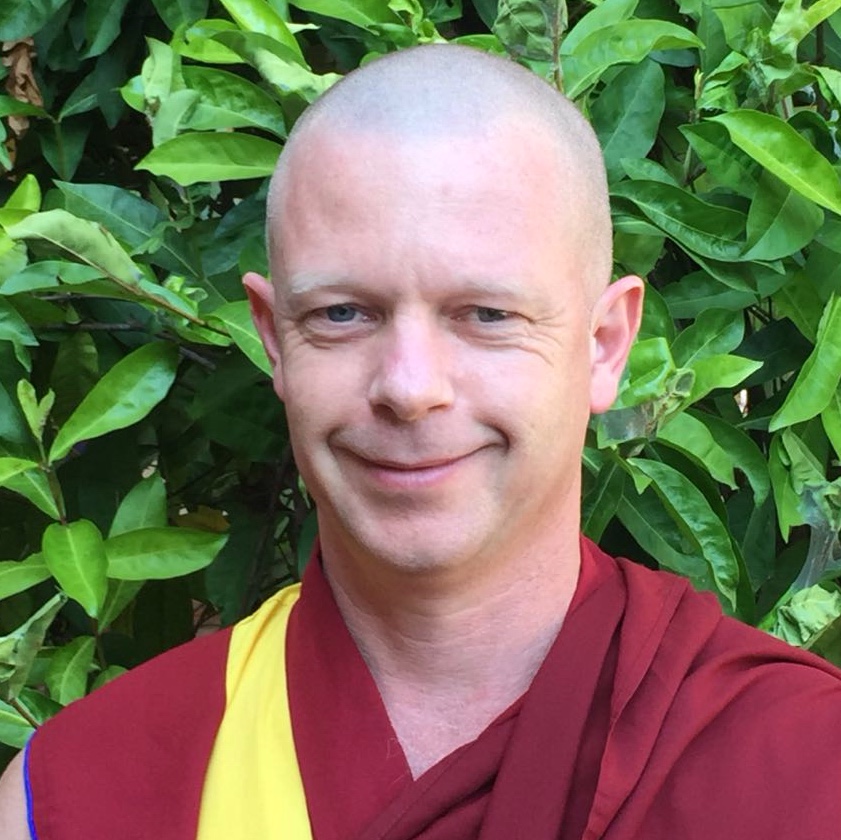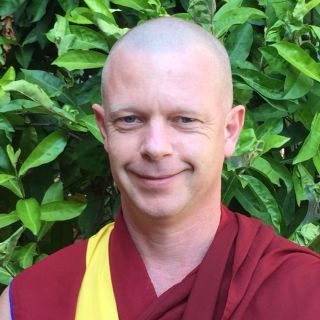 Ven. Geshe Tenzin Namdak first worked as an environmental researcher having graduated in hydrology. He started studying Buddhism at Maitreya Instituut in The Netherlands in 1993 and took ordination from His Holiness the Dalai Lama before engaging in his formal studies in Buddhist philosophy and psychology at Sera Je Monastic University, South India, in 1997. He completed the entire twenty-year Geshe program in 2017 and the traditional one year Vajrayana study program at Gyume Tantric College in January 2019, the first Westerner to do so.
Geshe Namdak interpreted over a decade various teaching events from Tibetan into English, is an interpreter for the annual ordination rituals with His Holiness in Dharamsala, and was a founding teacher of Sera Je's Translators Program and member of Sera Je's Education Department for six years. Currently he teaches at Jamyang Buddhist Centre in London and at other centers in Europe and in India. He translated a cycle of texts related with Chenrezig Gyalwa Gyatso and various prayers and practices for FPMT Education Services and is working on translation projects of Khedrub Je's Clearing Mental Darkness, An Ornament of Dharmakīrti's "Seven Treatises on Valid Cognition," Vinaya material, and practices related with Guhyasamāja.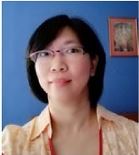 Toh Sze Gee
holds a BSc with honors in mathematics as well as a postgraduate diploma in education. After teaching in a junior college in Singapore for several years, in 1998 she joined the seven-year residential
Masters Program
at Lama Tzong Khapa Institute, from which she graduated with high honours. Since then she has been teaching regular Dharma courses in Singapore, as well as translating texts from Tibetan into English for the
FPMT Basic Program
and
Masters Program
.
Sze Gee was well known among the her fellow Masters Program students for her incredible energy both for study and Dharma practice. True to form, she accepted and served not only as teaching assitant for Ornament for Clear Realizations during ILTK's second Masters Program but also as Tibetan-English interpreter. During that time she completed translating Gyaltsab Je's commentary to Ornament, including the Haribhadra commentary and Maitreya's root verses, from Tibetan into English.
Sze Gee has since acted as interpreter for Geshe Ngawang Drakpa at FPMT's Tse Chen Ling Center, California, and was teaching assistant for the Masters Program at Nalanda Monastery in France. She recently completed the translation of Chokyi Gyaltsen's General Meaning of the Middle Way, another important Masters Program text, and currently supports ILTK's third Masters Program as teaching assistant by Skype, from Singapore.