Education: The Heart of FPMT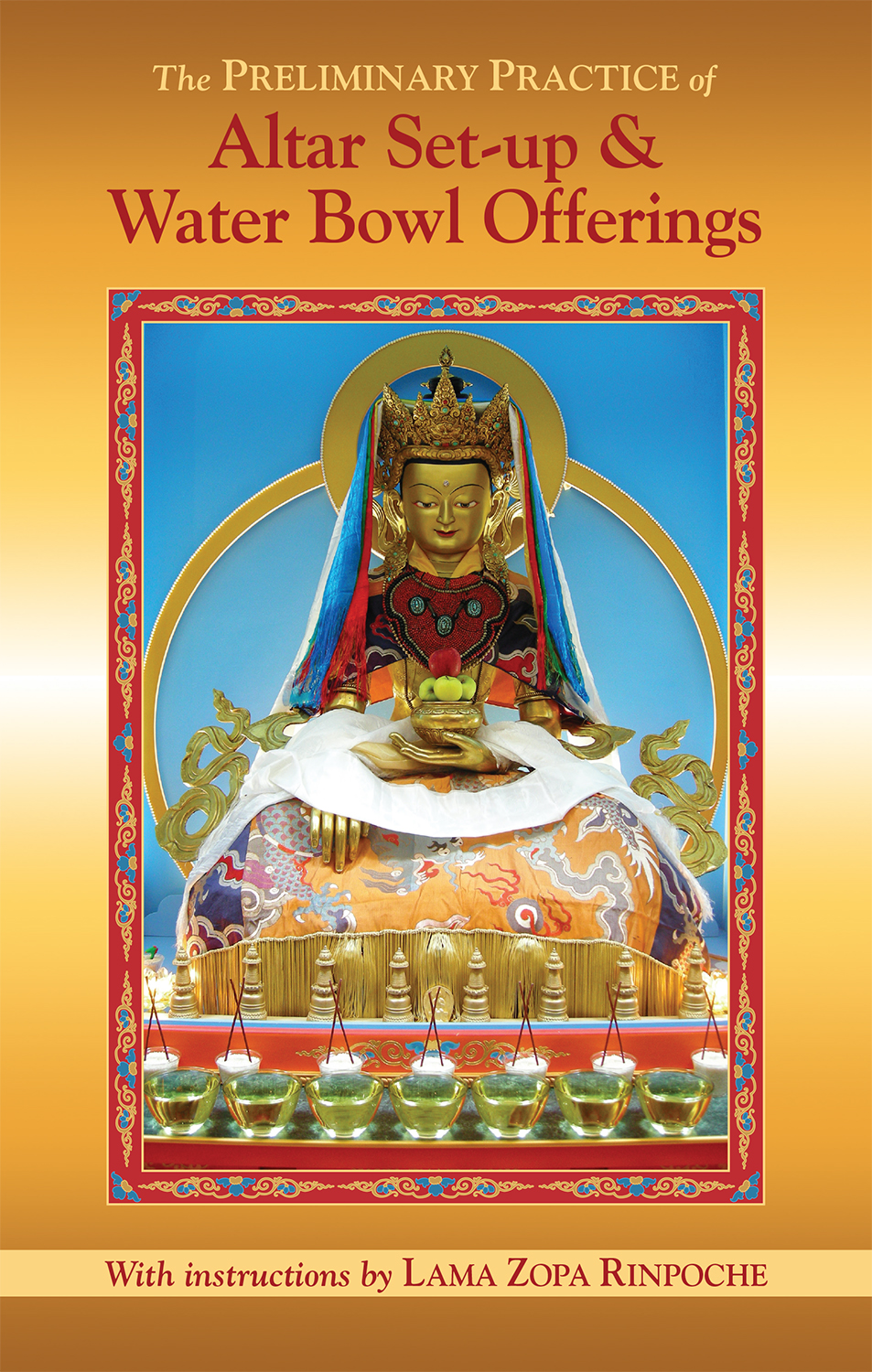 "When performing offerings, you can offer to the merit field not only those offerings you have made at the altar and those mentally transformed, but also you can offer all the beautiful flowers, lakes, parks, the sun and moon—all the beautiful things, which are your own karmic appearance, the various sense objects you see in your view," Lama Zopa Rinpoche teaches in The Preliminary Practice of Altar Set-up and Water Bowl Offerings. "You can think of all of those. When you offer light, you need not necessarily think of only the one or two butter-lamps you have lit, but however many lights you have on in your room. The clearer and brighter the light is, the better the offering. If it dispels more darkness the effect is greater. The external effect is greater so the inner effect of dispelling ignorance and developing wisdom is greater."
"When I travel, especially when I stay in hotels, I think it is a waste to not use all the lights! Especially if the place is cold it helps in keeping warm! Anyway, one has to pay for however many days one stays, so this is a way to make great business in accumulating inconceivable merit for much temporal and ultimate happiness! You can offer as many lights as you can see in the rooms.
"Make offerings to every single holy object and every actual living bodhisattva and buddha in the ten directions. That also includes the many holy objects such as pictures and statues found in every practitioner's room. Firstly, making one offering to one buddha has unbelievable merit. And secondly, as I explained before, the internal phenomenon of karma is much more expandable in comparison to external things. I have given the example of how from one small bodhi tree seed thousands of branches and thousands of thousands of seeds come, but that is nothing compared to how karma expands. So each time you make an offering of even one tiny flower, or one incense stick, think that you are making an offering to every single holy object and actual living holy beings in all ten directions."
The practice of offering 100,000 water bowls is one of nine preliminary practices or "ngöndros" performed in the Tibetan Buddhist tradition. The preliminary practices are designed to accumulate merit and purify negativities in order to quickly generate realizations on the path. They are also done in preparation for longer tantric retreats. The nine preliminaries are to do 100,000 repetitions related to the following practices: prostrations, mandala offerings, guru yoga, Vajrasattva, Damtsig Dorje, Dorje Khadro, tsa-tsas, water bowl offerings, and refuge.
---
Print copies of the booklet are available through the Foundation Store until December 31, when the store goes digital-only:
https://shop.fpmt.org/The-Preliminary-Practice-of-Altar-Set-up-Water-Bowl-Offerings-_p_339.html

Through comprehensive study programs, practice materials, and training seminars, FPMT Education nourishes the development of compassion, wisdom, kindness, and true happiness in individuals of all ages.