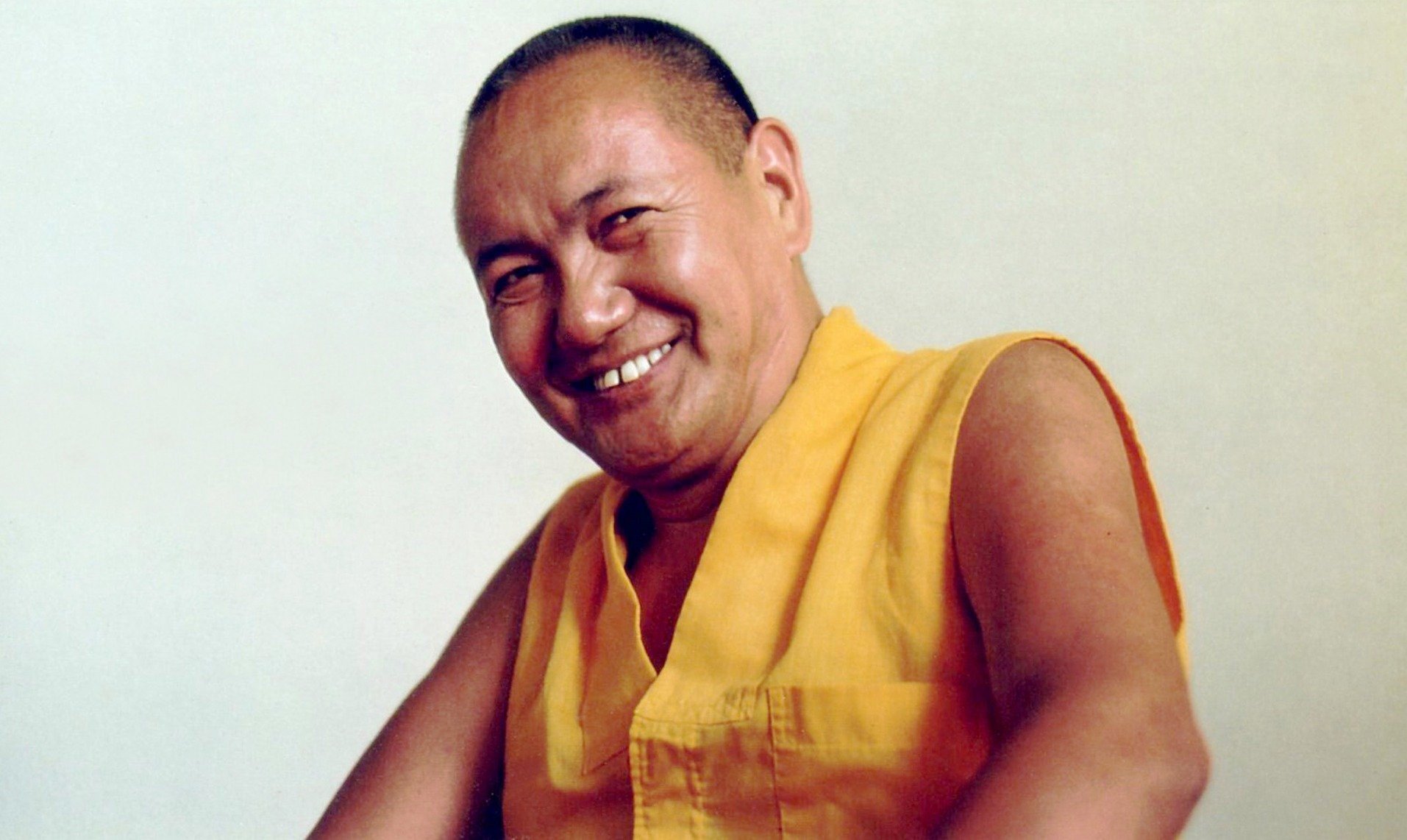 Venerable Lama Thubten Yeshe
Lama Thubten Yeshe was born in Tibet in 1935. At the age of six, he entered Sera Monastic University in Tibet where he studied until 1959, when as Lama Yeshe himself has said, "In that year the Chinese kindly told us that it was time to leave Tibet and meet the outside world." Lama Thubten Yeshe and Lama Thubten Zopa Rinpoche, together as teacher and disciple since their exile in India, met their first Western students in 1967. By 1971, they settled at Kopan, a small hamlet near Kathmandu in Nepal. In 1974, the Lamas began touring and teaching in the West, which would eventually result in The Foundation for the Preservation of the Mahayana Tradition. Lama Yeshe died in 1984.
An exquisite and definitive two-volume biography of Lama Yeshe, Big Love: The Life and Teachings of Lama Yeshe was published by the Lama Yeshe Wisdom Archive in 2020.
It's the foggy mind, the mind that's attracted to an object and paints a distorted projection onto it, that makes you suffer. That's all. It's really quite simple.
——— Latest "Lama Yeshe's Wisdom" Blog
Lama Thubten Yeshe (1935–1984), who founded the FPMT organization with Lama Zopa Rinpoche, was able to translate Tibetan Buddhist teachings into clear ideas that resonated with the Western students he met and taught in the 1970s and '80s. These teachings …
Read more »
Realize that the nature of your mind is different from that of the flesh and bone of your physical body. Your mind is like a mirror, reflecting everything without discrimination. If you have understanding-wisdom, you can control the kind of reflection that you allow into the mirror of your mind.