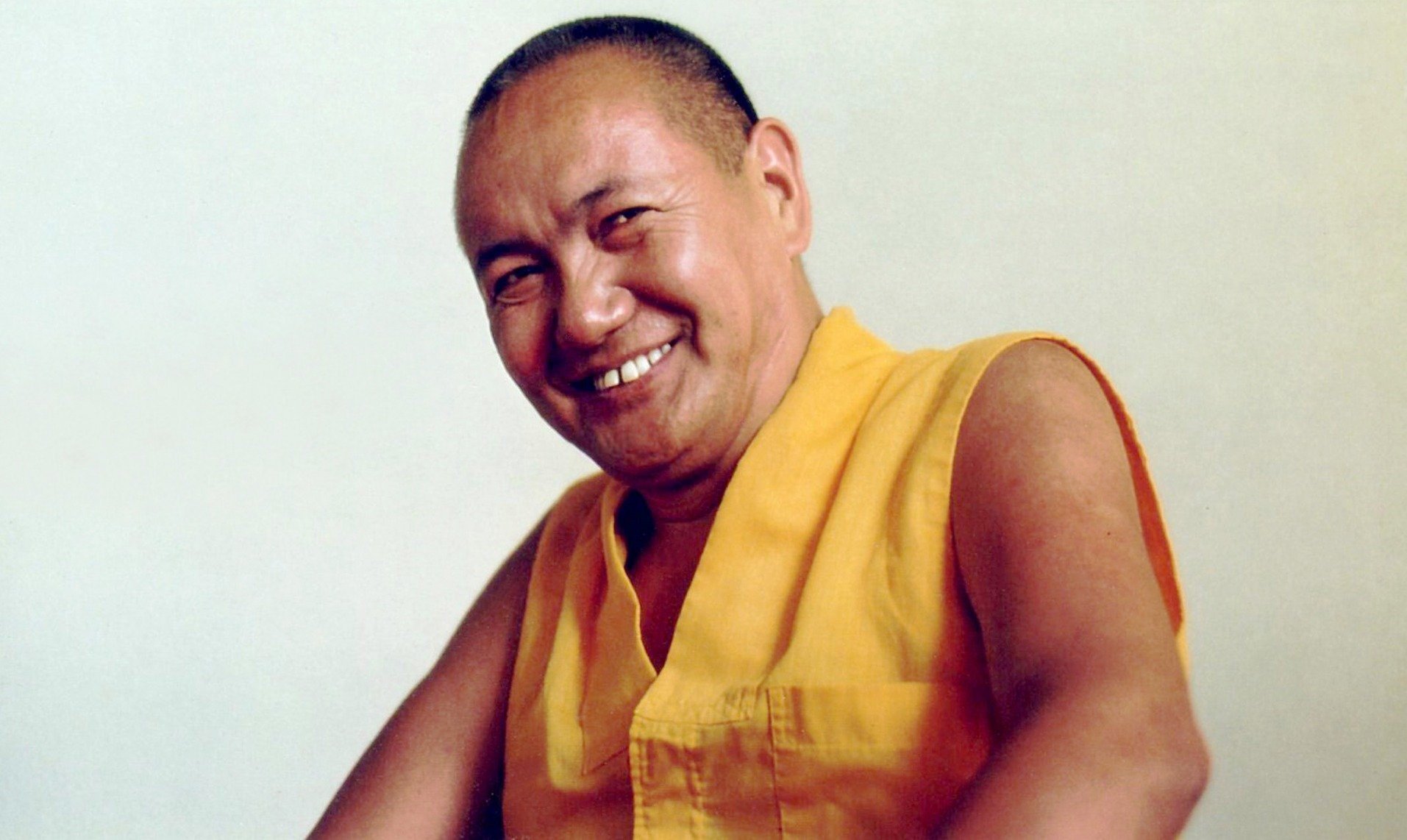 Venerable Lama Thubten Yeshe
Lama Thubten Yeshe was born in Tibet in 1935. At the age of six, he entered Sera Monastic University in Tibet where he studied until 1959, when as Lama Yeshe himself has said, "In that year the Chinese kindly told us that it was time to leave Tibet and meet the outside world." Lama Thubten Yeshe and Lama Thubten Zopa Rinpoche, together as teacher and disciple since their exile in India, met their first Western students in 1967. By 1971, they settled at Kopan, a small hamlet near Kathmandu in Nepal. In 1974, the Lamas began touring and teaching in the West, which would eventually result in The Foundation for the Preservation of the Mahayana Tradition. Lama Yeshe died in 1984.
An exquisite and definitive two-volume biography of Lama Yeshe, Big Love: The Life and Teachings of Lama Yeshe was published by the Lama Yeshe Wisdom Archive in 2020.


The mental pollution of misconceptions is far more dangerous than drugs. Wrong ideas and faulty practice get deeply rooted in your mind, build up during your life, and accompany your mind into the next one. That is much more dangerous than some physical substance.
——— Latest "Lama Yeshe's Wisdom" Blog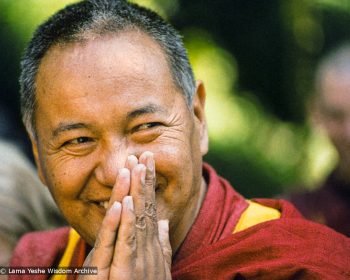 Latest News
The following advice from Lama Thubten Yeshe, who founded FPMT with Lama Zopa Rinpoche, comes in response to a student's question: " How should we deal with people who consider us as their enemies or people who don't trust us?" …
You must recognize that your real enemy, the thief who steals your happiness, is the inner thief, the one inside your mind - the one you have cherished since beginningless time. Therefore, make the strong determination to throw him out and never to let him back in.
Ego, Attachmnet and Liberation