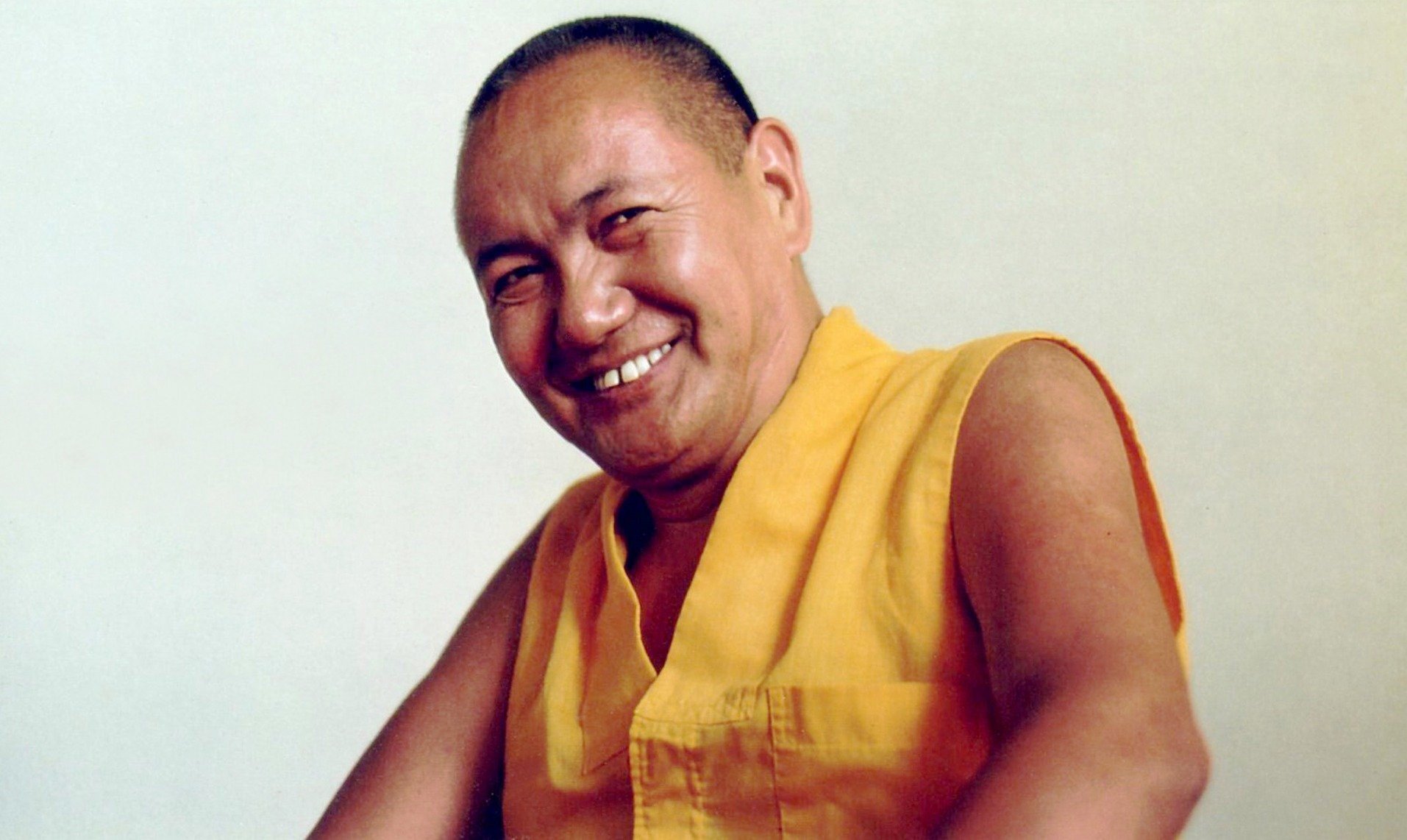 Venerable Lama Thubten Yeshe
Lama Thubten Yeshe was born in Tibet in 1935. At the age of six, he entered Sera Monastic University in Tibet where he studied until 1959, when as Lama Yeshe himself has said, "In that year the Chinese kindly told us that it was time to leave Tibet and meet the outside world." Lama Thubten Yeshe and Lama Thubten Zopa Rinpoche, together as teacher and disciple since their exile in India, met their first Western students in 1967. By 1971, they settled at Kopan, a small hamlet near Kathmandu in Nepal. In 1974, the Lamas began touring and teaching in the West, which would eventually result in The Foundation for the Preservation of the Mahayana Tradition. Lama Yeshe died in 1984.
An exquisite and definitive two-volume biography of Lama Yeshe, Big Love: The Life and Teachings of Lama Yeshe was published by the Lama Yeshe Wisdom Archive in 2020.
Problems come when you are not living in a natural state of mind. Then, no matter what you are doing, your mind will be on something else. You are supposed to be cleaning your house, but your mind is thinking about going to the beach and eating ice cream. That is when you run into difficulties.
——— Latest "Lama Yeshe's Wisdom" Blog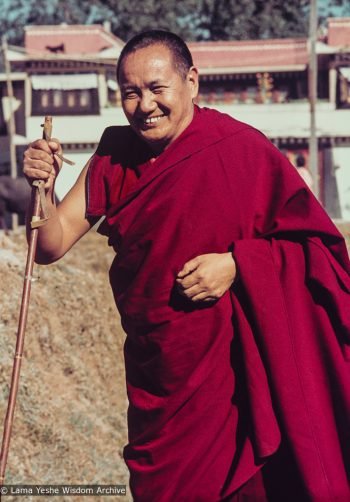 Latest News
Lamrim Year: Making Life Meaningful Day By Day is an essential guide for students at any level of Buddhist study who want to develop their mind in the graduated path to enlightenment (lamrim). The book was inspired by Lama Zopa …
Our problem is that inside us there's a mind going, 'Impossible, impossible, impossible. I can't, I can't, I can't.' We have to banish that mind from this solar system. Anything is possible; everything is possible. Sometimes you feel that your dreams are impossible, but they're not. Human beings have great potential; they can do anything. The power of the mind is incredible, limitless.
Manjushri Institute, 1977, Currently unpublished
Lama Yeshe Wisdom Archive