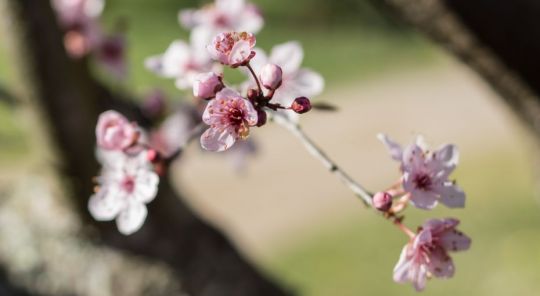 New to Buddhism? Want to see what it's all about or just use its teachings to improve your daily life? FPMT's introductory programs are short courses that allow students to try out some meditation techniques and to learn the basics of Buddhism.
Buddhist Meditation 101
Buddhist Meditation 101 is an introductory course on basic Buddhist meditation techniques for complete beginners. It teaches basic meditations that can be used by anyone to create more peace and happiness in daily life. The course is presented in five sessions and examines:
what is meditation?
meditation posture and arranging the body
the purposes and benefits of meditation

the difference between meditation and relaxation
obstacles to meditation and their antidotes
setting up a meditation session
advice for establishing a long-term meditation practice
using the benefits of meditation in everyday living

breathing meditations such as counting the breath and nine-round breathing
mindfulness meditations such as scanning the body, bare attention, mind like the sky, and mind like the ocean
visualization meditations such as body of light and purification with light
analytical meditations such as meditation on equanimity and transforming negative experiences into positive ones

Complete this program anytime online.
Buddhism in a Nutshell
Buddhism in a Nutshell is an introductory course on Buddhism for complete beginners. It presents basic Buddhist philosophy and principles within a Tibetan and Mahayana context, and provides simple meditation instruction. The course is presented in five sessions and examines:
the life of Shakyamuni Buddha, including the similarities of Shakyamuni Buddha's life to ours and how the Buddha answered the big "meaning of life" questions that we all have
the four noble truths—the truths of suffering, the cause of suffering, the cessation of suffering, and the path to the cessation of suffering
the Buddha's teachings set out graduated steps to support the practice of an individual
what it means to be a Buddhist, an "inner being"
the three principal aspects of the path to enlightenment based on the short text Foundation of All Good Qualities
different kinds of Buddhism: Theravada, Mahayana, Vajrayana, Zen, Ch'an, Pure Land, etc.
different schools of Tibetan Buddhism: Gelug, Kagyu, Sakya, and Nyingma
some introductory Buddhist history

Complete this program anytime online.
Contact Info
1632 SE 11th Avenue
Portland, OR 97214-4702 USA
Tel (503) 808-1588 | Fax (503) 232-0557
About FPMT
FPMT is an organization devoted to the transmission of the Mahayana Buddhist tradition and values worldwide through teaching, meditation and community service.
more...
About Buddhism
If you're new to Buddhism, please read our
Buddhism FAQ
. A place to learn about Buddhism in general, FPMT, and our Discovering Buddhism at Home series.