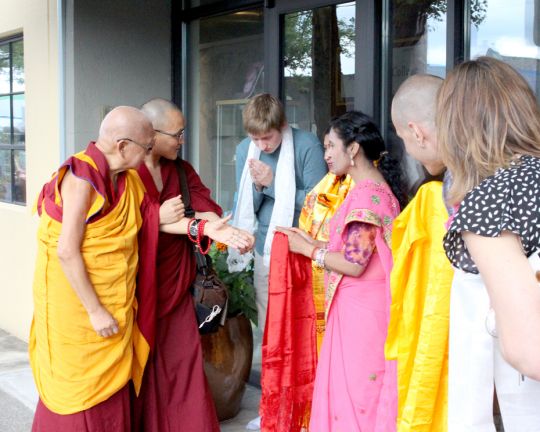 Lama Zopa Rinpoche gave an oral transmission of the 8000 verse Prajnaparamitra Sutra over the weekend of August 11-12 at Maitripa College in Portland, Oregon, US. More than 200 students attended the event, including fifteen ordained Sangha members as well ...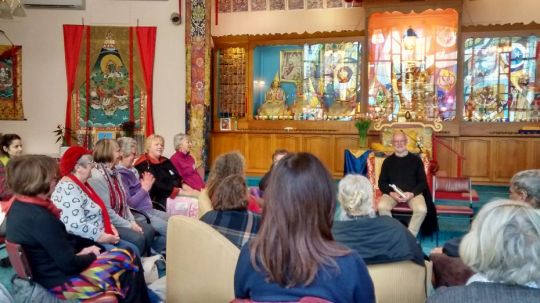 Social or Community Service is one of FPMT's Five Pillars of Service. The Social or Community Service pillar sits with the other four Pillars of Service—Dharma, Universal Education for Compassion and Wisdom, Interfaith activities, and Revenue-generating activities. Llysse Velez, center ...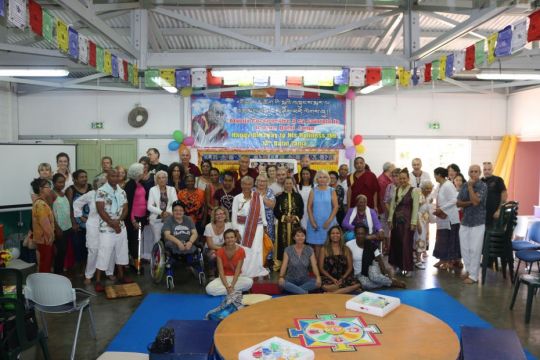 Marc Salamolard, center director of Gyaltsab Je Center on Réunion Island east of Madagascar shares a summary of the celebration held for His Holiness the Dalai Lama's eighty-third birthday. On Saturday, July 7, 2018, Gyaltsab Je Center, Tara Association, and ...