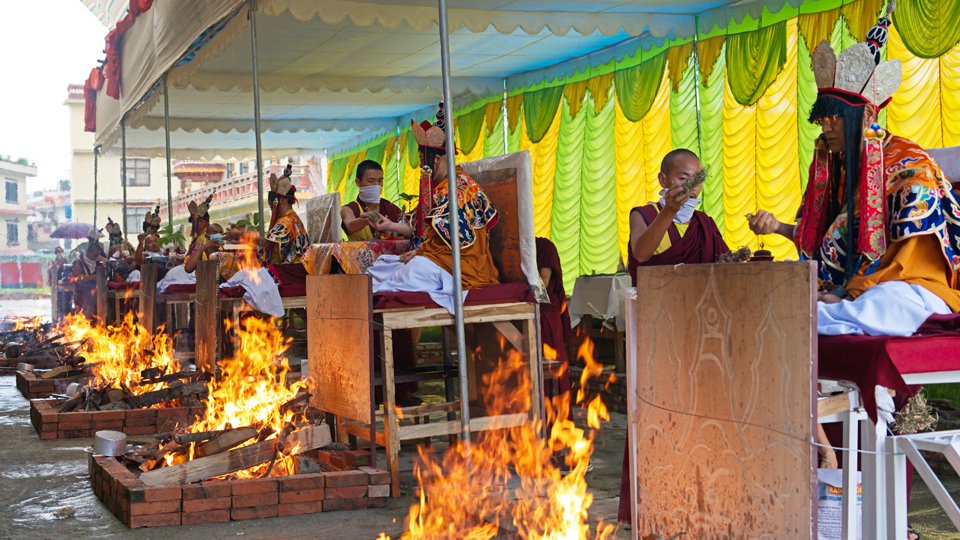 More than forty fire pujas are being done in Nepal to purify and heal the coronavirus pandemic situation and its negative impact in Nepal and around the world. Based on advice from Rangjung Neljorma Khadro Namsel Drönme (Khadro-la), several high ...
Join us in celebrating Chokhor Duchen and FPMT's eighteenth annual International Sangha Day on July 24, 2020. Chokhor Duchen, "Turning of the Wheel of Dharma," commemorates the anniversary of Shakyamuni Buddha's first teaching. The power of any meritorious actions performed ...
During the coronavirus pandemic, Lama Zopa Rinpoche has been staying at Kopan Monastery in Nepal. Now you can see more than seventy photos of day to day life at Kopan under lockdown in a new photo album spanning March through ...