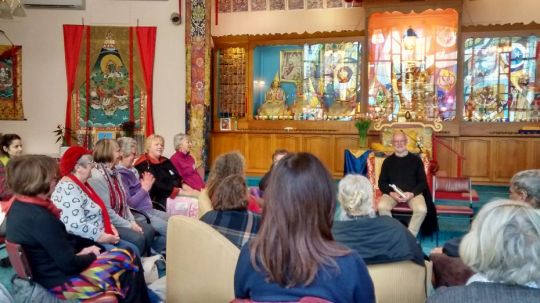 Social or Community Service is one of FPMT's Five Pillars of Service. The Social or Community Service pillar sits with the other four Pillars of Service—Dharma, Universal Education for Compassion and Wisdom, Interfaith activities, and Revenue-generating activities. Llysse Velez, center ...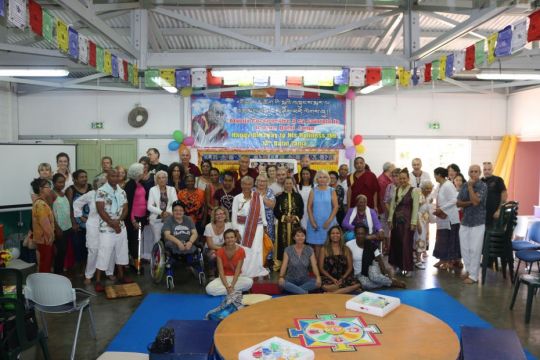 Marc Salamolard, center director of Gyaltsab Je Center on Réunion Island east of Madagascar shares a summary of the celebration held for His Holiness the Dalai Lama's eighty-third birthday. On Saturday, July 7, 2018, Gyaltsab Je Center, Tara Association, and ...
Lama Zopa Rinpoche teaches at Maitripa College in Portland, Oregon, US, on Saturday and Sunday, August 11-12. Rinpoche is scheduled to give an oral transmission of the 8000 verse Prajnaparamita Sutra on Saturday and a Medicine Buddha jenang on Sunday. ...