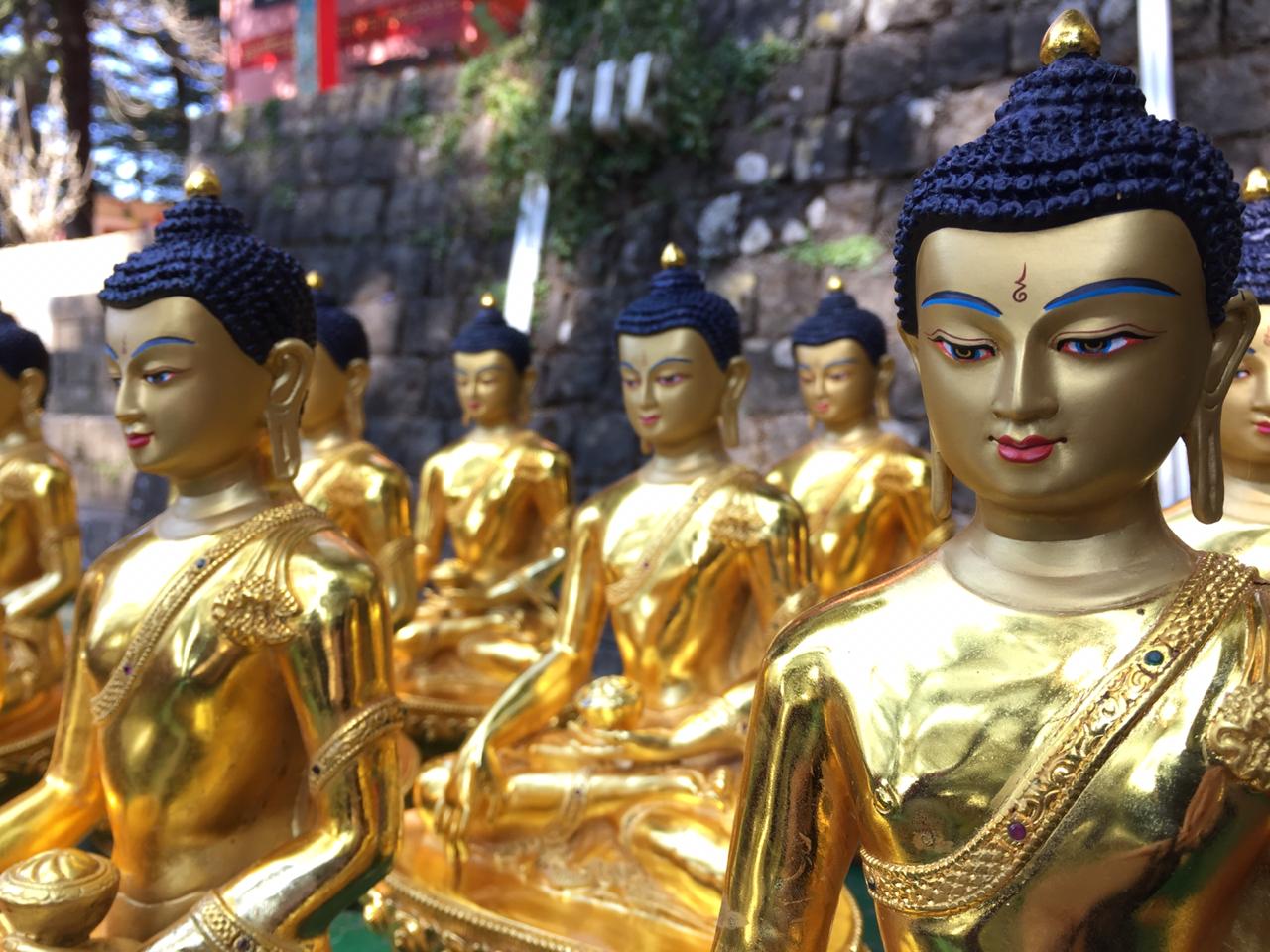 The Holy Objects Fund provides the resources to create holy objects around the world for the benefit of all beings and for world peace. The creation of holy objects is a very high priority among Lama Zopa Rinpoche's Vast Visions for the FPMT organization. Due to the power of the holy objects one can purify negativities and create merit, for all who see or come into contact with them.
My wish is for FPMT to build many holy objects everywhere, as many as possible. Making it so easy for sentient beings to purify their heavy negative karma and making it so easy for sentient beings to create extensive merit. Which makes it so easy to achieve the realizations of the path and so easy to achieve liberation and enlightenment.
Kinds of Holy Objects Created
The Fund contributes toward the building of stupas, prayer wheels, statues and large thangkas to bring peace in the world and benefit beings in a very unique way.
————— Holy Objects Fund News & Updates
The Rabgayling Tibetan Settlement in Hunsur, South India is home to the Rabgayling Old Aged Home, a care facility serving approximately twenty residents. FPMT Charitable Projects, through the Social Services Fund, has been supporting this home since 2015, providing grants …
Read more »
Offer Your Compassionate Support
The Holy Objects Fund is a project of FPMT Inc. and is administered by FPMT International Office located in Portland, Oregon, United States. All donations made to this fund are tax-deductible within the United States in accordance with IRS Code article 501(c)(3) to the extent allowed by law.
For larger donations, wire transfers, or check donations, contact FPMT Donor Services.
For questions about the Social Services Fund activities, please contact the Charitable Projects Coordinator.