News/Media

*If a menu item has a submenu clicking once will expand the menu clicking twice will open the page.

Study & Practice

*If a menu item has a submenu clicking once will expand the menu clicking twice will open the page.

Projects

*If a menu item has a submenu clicking once will expand the menu clicking twice will open the page.

FPMT

Dharma is a total way of life. It's not just for breakfast, Sundays, or the temple. If you're subdued and controlled in the temple but aggressive and uncontrolled outside of it, your understanding of Dharma is neither continuous nor indestructible.

Lama Yeshe

*If a menu item has a submenu clicking once will expand the menu clicking twice will open the page.

Shop

The Foundation Store is FPMT's online shop and features a vast selection of Buddhist study and practice materials written or recommended by our lineage gurus. These items include homestudy programs, prayers and practices in PDF or eBook format, materials for children, and other resources to support practitioners.

Items displayed in the shop are made available for Dharma practice and educational purposes, and never for the purpose of profiting from their sale. Please read FPMT Foundation Store Policy Regarding Dharma Items for more information.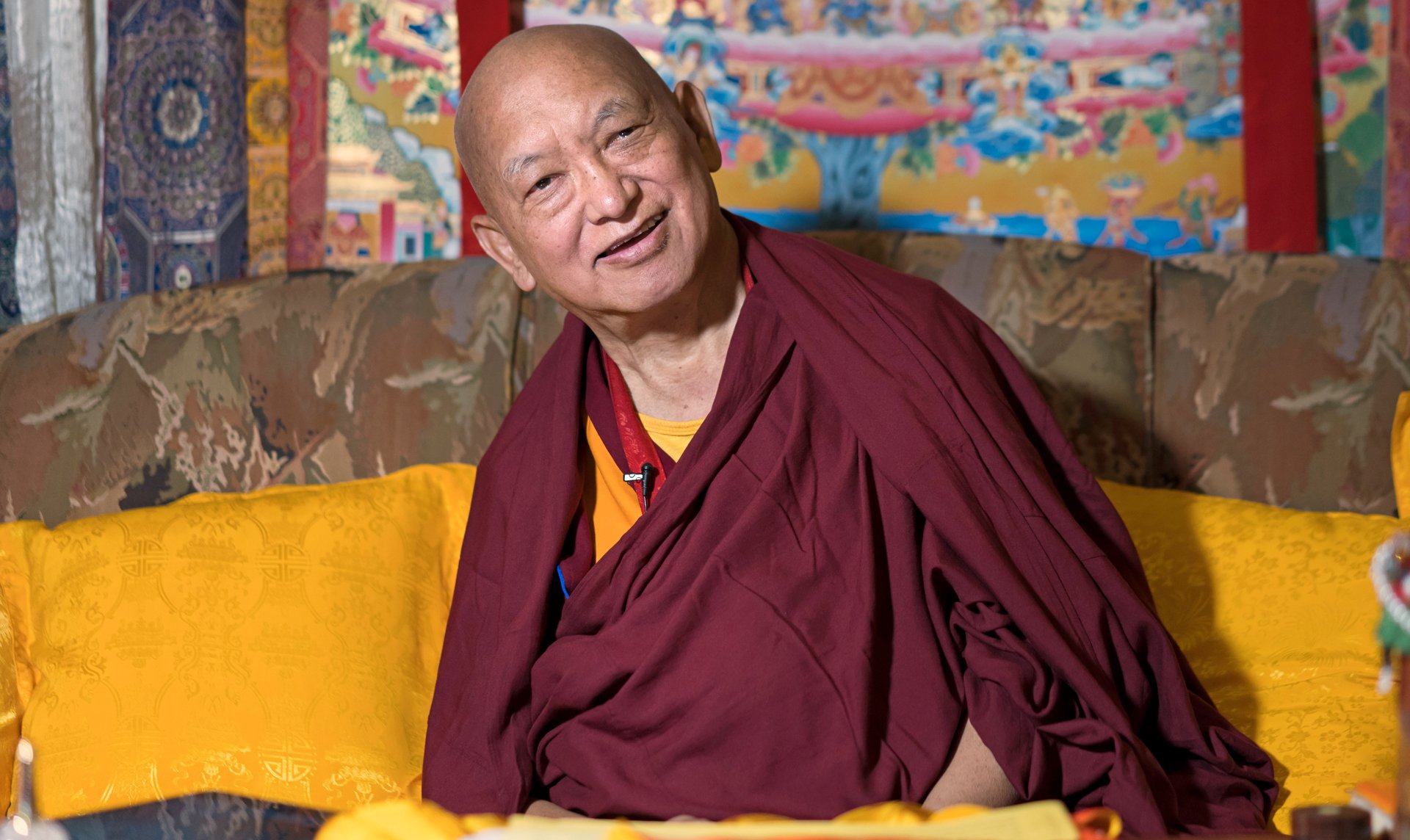 The Official Homepage for Lama Zopa Rinpoche
The minute you cherish others, you have happiness and peace in your life.
Lama Zopa Rinpoche
Lama Zopa Rinpoche is a Tibetan Buddhist scholar and meditator who for over 30 years has overseen the spiritual activities of the extensive worldwide network of centers, projects and services that form the Foundation for the Preservation of the Mahayana Tradition (FPMT) which he founded with Lama Thubten Yeshe.
Rinpoche has set in motion a host of Vast Visions for the FPMT organization that will span generations to accomplish. These include the proliferation of many charitable projects and beneficial activities. Among many projects dear to Rinpoche's heart are the two Maitreya Projects: under Rinpoche's guidance, FPMT plans to build two large statues of the future Buddha, Maitreya, in Bodhgaya and Kushinagar in India; The Sera Je Food Fund, which offered three vegetarian meals a day to all 2,500 monks studying at Sera Je Monastery in south India for twenty-six years, culminating into a large endowment fund, which now covers all the cost of food for all the monks for as long as the endowment fund remains; Animal Liberation events around the world, at which creatures, big and small, are freed from immediate harm or blessed every year– with hundreds of millions of animals liberated to date (by Lama Zopa Rinpoche or those inspired by him) and counting! Rinpoche is also utterly dedicated to fulfilling the wishes of His Holiness the Dalai Lama wherever and whenever possible and holds this to be an utmost priority for FPMT.
More details of Rinpoche's ongoing philanthropy can be followed through the Lama Zopa Rinpoche Bodhichitta Fund.
Rinpoche's Life and Vision
Read a short biography, some of Lama Zopa Rinpoche's life accomplishments and Vast Visions for the FPMT organization.
Born in the Mount Everest region of Thami in 1946, Rinpoche was recognized soon afterwards by His Holiness Trulshik Rinpoche and five other lamas as the reincarnation of the great yogi Kunsang Yeshe. Rinpoche was taken under the care of FPMT's founder Lama Thubten Yeshe, soon after leaving Tibet, in Buxa Duar, India, in the early 1960's. Rinpoche was with Lama Yeshe until 1984 when Lama Yeshe passed away and Lama Zopa Rinpoche took over as spiritual director of FPMT.
At the age of ten, Rinpoche went to Tibet and studied and meditated at Domo Geshe Rinpoche's monastery near Pagri, until the Chinese occupation of Tibet in 1959 forced him to forsake Tibet for the safety of Bhutan.
Rinpoche then went to the Tibetan refugee camp at Buxa Duar, West Bengal, India, where he met Lama Yeshe, who became his closest teacher. The Lamas met their first Western student, Zina Rachevsky, in 1967 then traveled with her to Nepal in 1968 where they began teaching more Westerners.
Over the next few years they built Kopan and Lawudo Monasteries. In 1971 Lama Zopa Rinpoche gave the first of his famous annual lam-rim retreat courses, which continue at Kopan to this day.
FPMT was established at the end of 1975. Lama Yeshe served as the organization's spiritual director until he passed away in 1984, at which time Rinpoche took over. Since then, under his peerless guidance, the FPMT has continued to flourish.
Further Information and Biographies
Lama Zopa Rinpoche's life accomplishments and contributions to the world thus far have served as an incredible testament to Rinpoche's tremendous compassion for others.
In 1970 Rinpoche founded, sponsored and built Kopan Monastery and Nunnery in Nepal. There are now approximately 400 monks and 400 nuns residing and studying there. In addition to starting Kopan Monastery and Nunnery, Lama Zopa Rinpoche has taken on the responsibility for sponsorship and development of Thubten Shedrup Ling Monastery, Eastern Nepal and in Tsum (the border region of Nepal and Tibet), Mu Monastery and Ranchen Nunnery.
Rinpoche has established Maitreya School, Bodhgaya, which offers free education to over 306 children. In addition through the Social Services Fund annual grants are provided to support schools for Tibetan refugees in India and Nepal. Kopan Monastery and Nunnery also offers western education for the Sangha (up to year 9).
In 1999, Lama Zopa Rinpoche sponsored the building of Idgaa Choizinling Monastery in Ulaanbaatar Mongolia. This is a Mongolian branch of Sera Je Monastery. Rinpoche also established the very first nunnery in Mongolia and continues to take tremendous effort to bring Dharma to Mongolia.
In 2010 Lama Zopa Rinpoche received the prestigious Polar Star certificate from the Mongolian President in recognition of Rinpoche's contribution in reestablishing the Dharma in Mongolia as well as for social projects.
Rinpoche has an incredibly vast visions for FPMT, reaching far into the future, such as building 100,000 stupas and prayer wheels around the world so we can easily purify and create merit and in this way contribute to world peace. Rinpoche has already sponsored the creation of many holy objects around the world such as 11 large prayer wheels, 48 large stupas, 15 statues of Padmasambhava, as well as creating large thangkas for different centers around the world to display and make offerings to on special occasions, and writing the Prajnaparamita sutra in gold to be placed in heart of Maitreya Buddha statue in India.
Causing no harm to any sentient being is a high priority of Lama Zopa Rinpoche and Rinpoche actively propagates vegetarianism in his Dharma talks, and also sponsors regular animal liberations and blessing, as well as sponsoring pujas during times when there are many animals killed (for instance on Thanksgiving and Darshain holidays).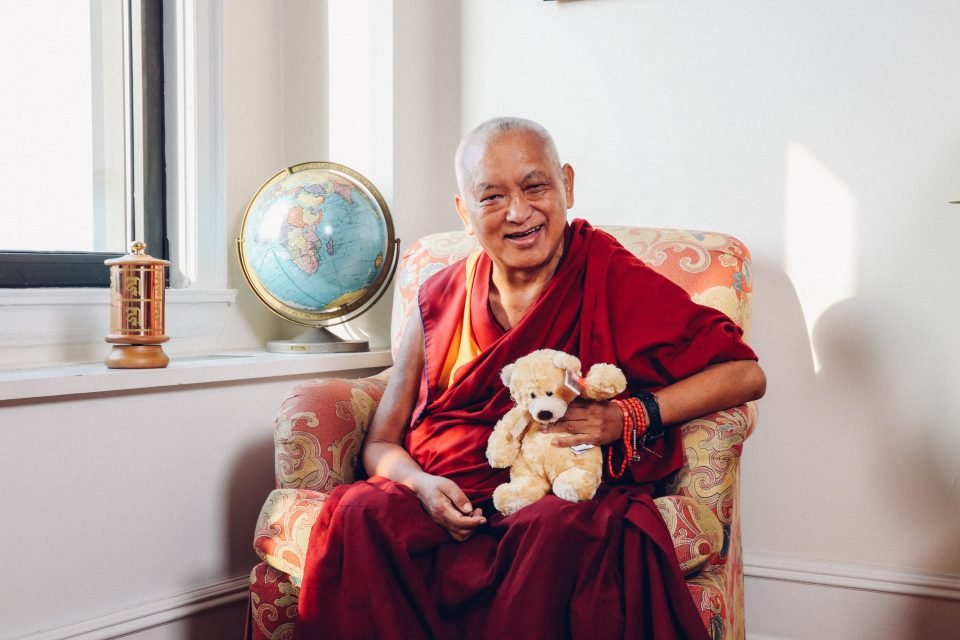 Lama Zopa Rinpoche's Vast Visions for FPMT fall into four categories:
Teachings & Advice from Lama Zopa Rinpoche
See these archives of current and past advice, video teachings and where to find books by Rinpoche.

Schedule, Contact & Support
View Lama Zopa Rinpoche's current teaching schedule, learn ways to support Rinpoche's activities, and more.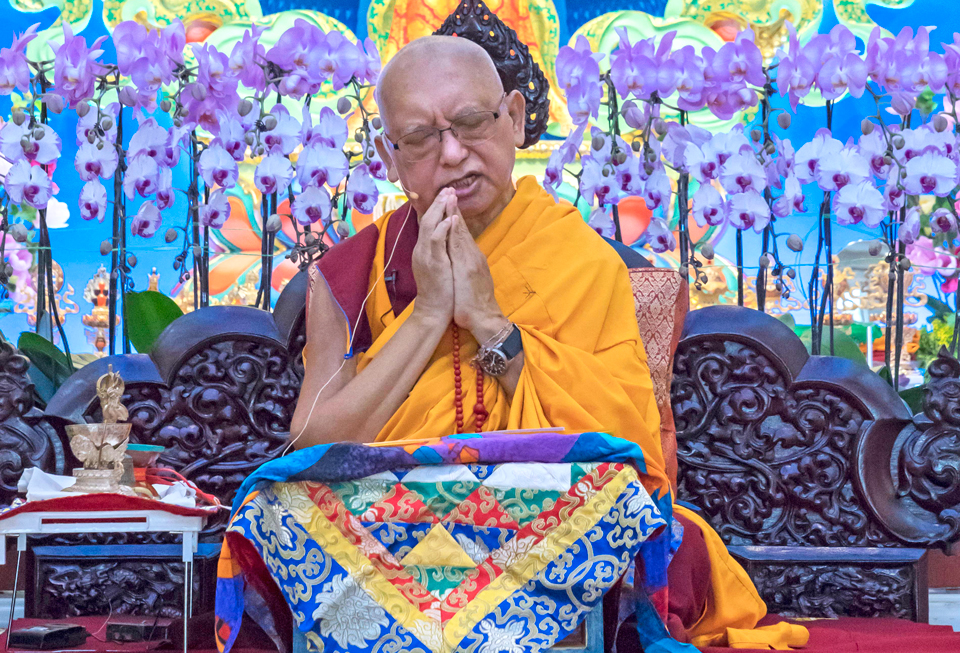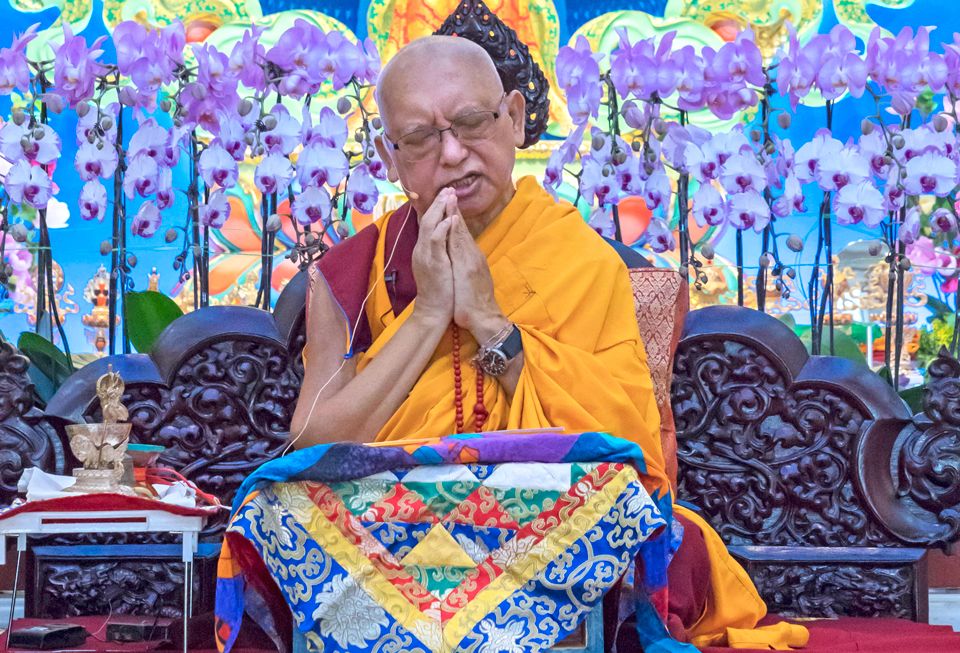 Current Events
September 3 - 17 2023
Light of the Path Retreat, hosted by Kopan Monastery, Nepal
November 1 - 30, 2023
Teaching during the one month meditation course, Kopan Monastery, Nepal
October 5 - November 2, 2024
Bodhicaryavatara and Rinjung Gyatsa Retreat, including the initiation of Guhyasamaja. The Great Stupa of Universal Compassion, Bendigo, Australia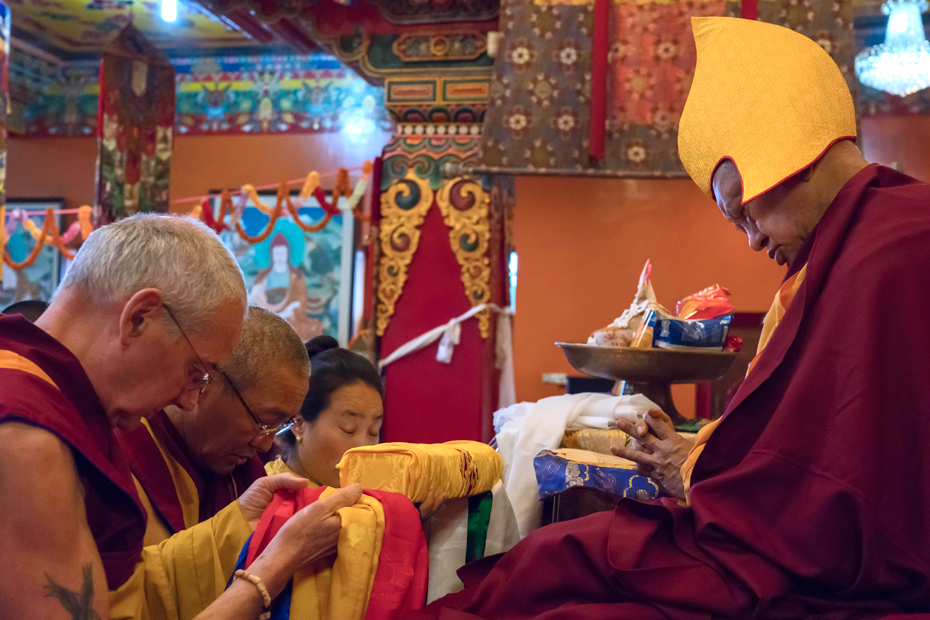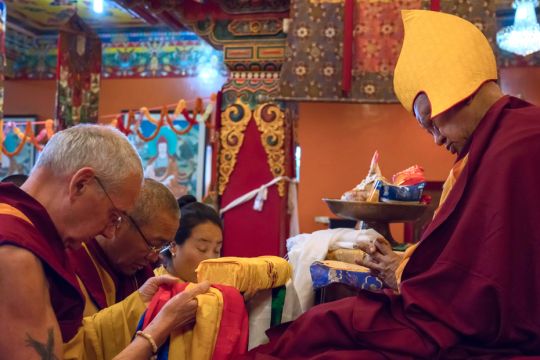 Download Long Life Prayers for Lama Zopa Rinpoche.
Lama Zopa Rinpoche had a stroke in 2011. Rinpoche's health is now stable and he is very well, and every year we check what practices should be done to create the causes for Rinpoche's long life and good health. Every year the FPMT organization offers an official long life puja to Lama Zopa Rinpoche.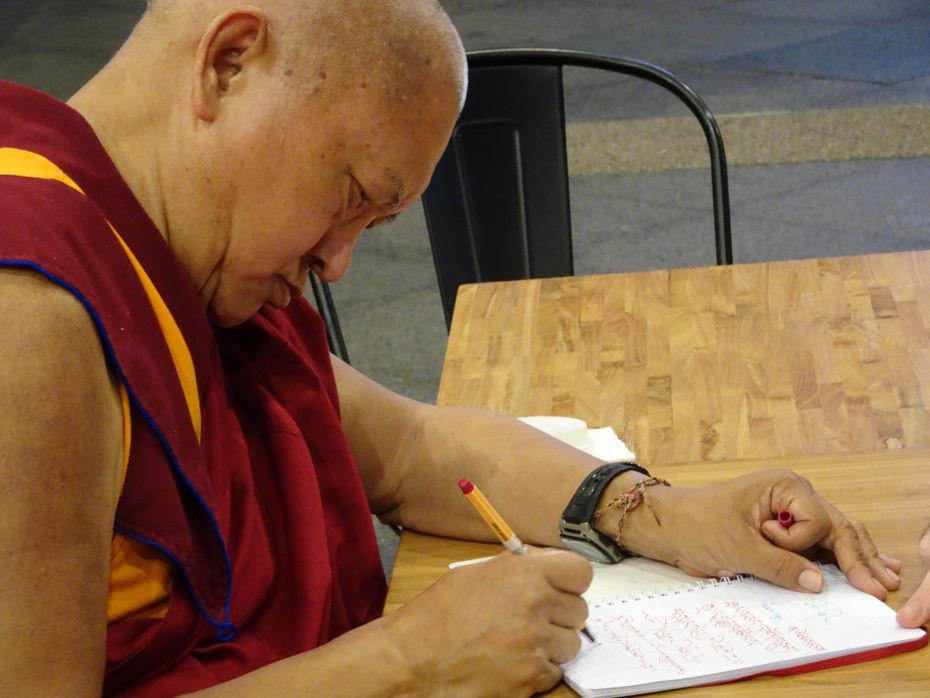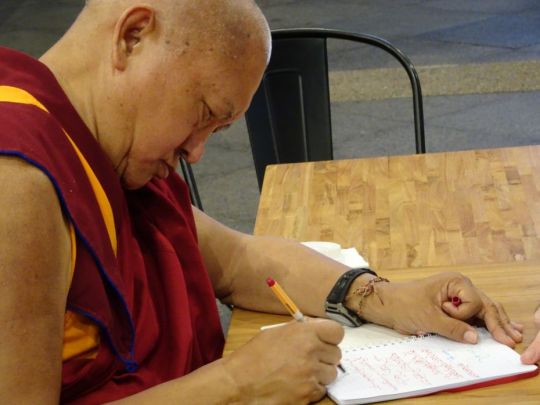 Learn how to contact Lama Zopa Rinpoche or find the appropriate contacts or resources you need.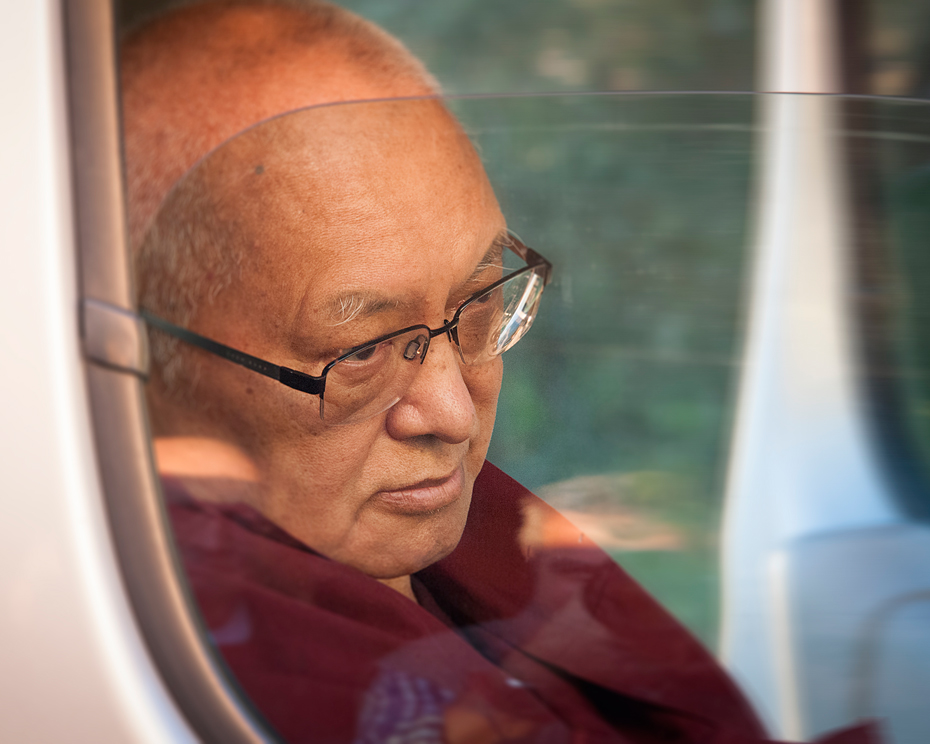 The Lama Zopa Rinpoche Bodhichitta Fund enables Rinpoche's compassionate service to others to flourish. This fund sponsors a vast array of beneficial activities every year, including the creation of holy objects around the world; sponsorship of young tulkus, high lamas and Sangha in India, Nepal, Tibet and the West; support to FPMT centers, projects and services; sponsorship of Dharma retreats and events; funding animal liberations and blessings; among many other priorities.
Lama Zopa Rinpoche is the spiritual director of the Foundation for the Preservation of the Mahayana Tradition (FPMT).
The FPMT is an organization devoted to preserving and spreading Mahayana Buddhism worldwide by creating opportunities to listen, reflect, meditate, practice and actualize the unmistaken teachings of the Buddha and based on that experience spreading the Dharma to sentient beings.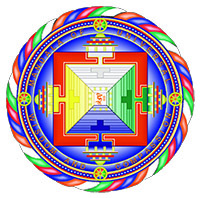 We provide integrated education through which people's minds and hearts can be transformed into their highest potential for the benefit of others, inspired by an attitude of universal responsibility and service. We are committed to creating harmonious environments and helping all beings develop their full potential of infinite wisdom and compassion.
Our organization is based on the Buddhist tradition of Lama Tsongkhapa of Tibet as taught to us by our founder, Lama Thubten Yeshe and spiritual director Lama Zopa Rinpoche.
Happiness and suffering come from your own mind, not from outside. Your own mind is the cause of happiness; your own mind is the cause of suffering. To obtain happiness and pacify suffering, you have to work within your own mind.
Lama Zopa Rinpoche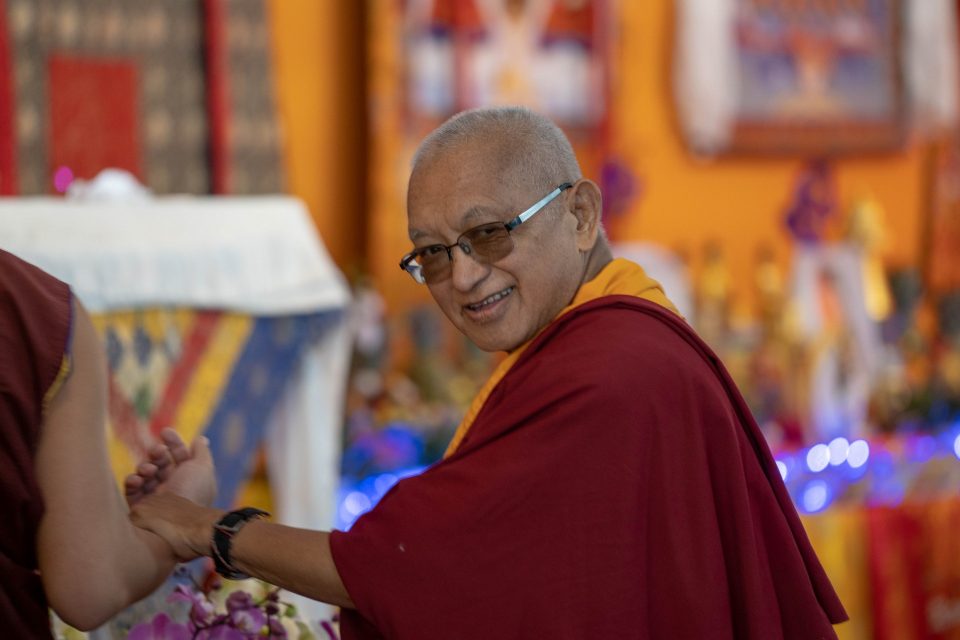 Our desires are not limited to the things we can see, hear, smell, taste, and touch. Our mind runs after ideas as greedily as our tongue hungers for tastes.
Lama Thubten Yeshe