FPMT Centers, Projects and Services in Mongolia
Telephone Code for International Calls: 976
Corrections to your center listing can be made by contacting
Center Services
.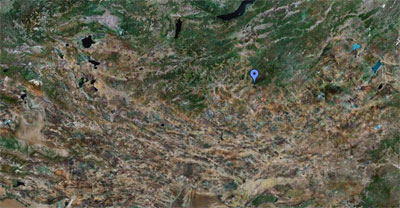 Dolma Ling Nunnery
Janjin 16, 12th Khoroo,
Amgalan, Bayanzurkh
Ulaanbaatar
PO Box 219, Ulaanbaatar 13, Mongolia
Tel: 11 321580 – Mongolian language; 9522 4506 – English language
tsenla@fpmtmongolia.org
Director Ven Tsenla
Enlightening Mind
Post Box 219, Ulaanbaatar 13
Tel: (11) 330 463
Fax: (11) 314 115
khulan@fpmtmongolia.org
Director Khulan Dembereldorj
Ganden Do Ngag Shedrup Ling
Post Box 219
Ulaanbaatar 13 [Map and Directions]
Tel: 11 321 580
Fax: 11 314 115
info@fpmtmongolia.org
Director Ven Thubten Gyalmo
A project of Ganden Do Ngag Shedrup Ling:
Lamp of the Path
Manager Ven Tsenla
Golden Light Sutra Center
P.O. Box 562
Darkhan, Mongolia
Tel: (7037) 8856
Director Odgerel Gongor



Statements of Appreciation
First of all, congratulations on the successful launch of the DB Online programme, its fantastic!!! Second, I've long meant to comment on how amazed I am by all resources of the FPMT Education Department, and the breadth of the Education Program worldwide (and accessibility) from DB to the Masters Program. Its all first-rate, from the teachings, the resources and materials, all the booklets, audio and video FPMT offers are quite fantastic, and such an important support for anyones practice at any level. The love that's gone into all of it is abundant and obvious.
– Stephen Austra-Beck
Contact Info
1632 SE 11th Avenue
Portland, OR 97214-4702 USA
Tel (503) 808-1588 | Fax (503) 232-0557
About FPMT
FPMT is an organization devoted to the transmission of the Mahayana Buddhist tradition and values worldwide through teaching, meditation and community service.
more...
About Buddhism
If you're new to Buddhism, please read our
Buddhism FAQ
. A place to learn about Buddhism in general, FPMT, and our Discovering Buddhism at Home series.