FPMT Centers, Projects and Services in Spain
Telephone Code for International Calls: 34
Corrections to your center listing can be made by contacting
Center Services
.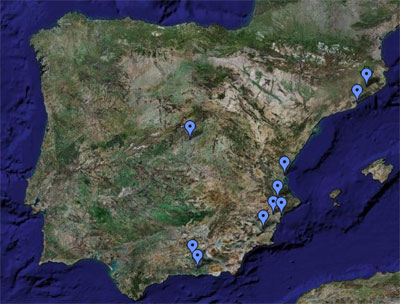 Ediciones Dharma
Elias Abad, 3 bajos
03660 Novelda (Alicante)
Tel: (96) 560 3200
www.edicionesdharma.com
xavi@edicionesdharma.com
Director Xavi Alongina
Luz de Nagarjuna Grupo de Estudio
C/ San Anton 12 Bajo
Pamplona, Navarra 31001
www.nagarjunapamplona.com/
info@nagarjunapamplona.com
Coordinator Nerea Keesee Rosano
Nagarjuna C.E.T. Alicante
C/ Alemania 26 4º F
23003 Alicante
Tel: (66) 38 71 24
www.budismoalicante.com
nagarjunaalicante@gmail.com
Director Ven Paloma Alba
Nagarjuna C.E.T. Barcelona
Rosselon 298, Pral.2a
08037 Barcelona
Tel/Fax: (93) 457 0788
www.nagarjunabcn.org
info@nagarjunabcn.org
Director Ven Marga Echezarreta
Nagarjuna C.E.T. Granada
Manuel de Falla 12 4o D
18005 Granada
Tel: (95) 825 1629
www.nagaryunagr.org
centronagarjunagranada@gmail.com
Director Lola Parra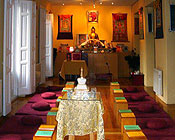 Nagarjuna C.E.T. Madrid
C/ Santa Engracia, 70, 3º Dcha
28010 Madrid
Tel: (91) 445 65 14
www.nagarjunamadrid.org
nagarjuna.madrid@gmail.com
Director Inés Garcia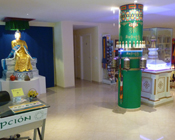 Centro Nagarjuna Valencia
C/ General Urrutia, 43 ptas 1 y 2
46006 Valencia
Tel: (96) 395 1008
www.nagarjunavalencia.com
nagarjunavalencia@ono.com
Director Steve Milton
Satellite group:
Thubten Shen Phen Ling Grupo de Estudio
Murcia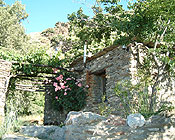 O.Sel.Ling Centro de Retiros
Apartado 99
18400 Orgiva (Granada)
Tel/Fax: (95) 834 3134
www.oseling.com
oficina@oseling.com
Director Anne Wenaas
La Sabiduría de Nagarjuna Grupo de Estudio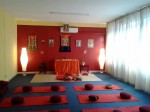 Calle Luzarra 14-16, piso 3, departamento 6
48014 Bilbao
www.nagarjunabilbao.com
info@nagarjunabilbao.com
Coordinator Koke de la Herran


Tekchen Chö Ling
Calle Tomas Valls 12, 4-7
46870 Ontinyent (Valencia)
Tel: (96) 291 1527
www.centrobudistaontinyent.es
centrobudistaontinyent@hotmail.es
Director Rafa Conejero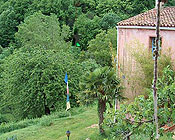 Tushita Centro de Retiros
Mas Casa nova d'en Crous
Ap. Correos, 69
17401 Arbúcies (Girona)
Tel: (97) 217 8262
Fax: (93) 889 5203
www.budismotibetano.net/tushita
oficina@tushita.es
Director Beatriz Guergué
Our desires are not limited to the things we can see, hear, smell, taste, and touch. Our mind runs after ideas as greedily as our tongue hungers for tastes.
Lama Thubten Yeshe
Contact Info
1632 SE 11th Avenue
Portland, OR 97214-4702 USA
Tel (503) 808-1588 | Fax (503) 232-0557
About FPMT
FPMT is an organization devoted to the transmission of the Mahayana Buddhist tradition and values worldwide through teaching, meditation and community service.
more...
About Buddhism
If you're new to Buddhism, please read our
Buddhism FAQ
. A place to learn about Buddhism in general, FPMT, and our Discovering Buddhism at Home series.