FPMT Centers, Projects and Services in Taiwan
Telephone Code for International Calls: 886
Corrections to your center listing can be made by contacting
Center Services
.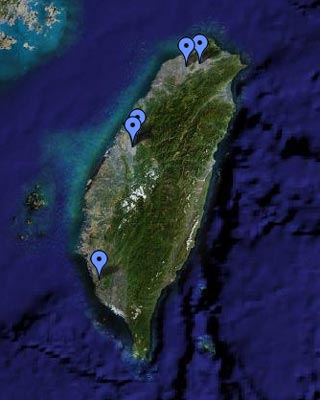 www.fpmt.tw
Heruka Center
9-1 Chungying Lane, Shihlong Road,
Shihlong Village, Ciaotou Township,
Kaoshiung County, 82546
Tel:  (07) 612 5599 
Fax:  (07) 612 5556
Director Mr Chang
Jinsiu Farlin
F12-1,No 81, Section 3
Pa-Te Road
Taipei
Tel: (02) 2577 0333
Fax: (02) 2577 0510
jinsiufa@ms3.hinet.net
Director Ven Thubten Osel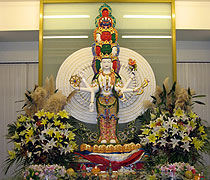 Shakyamuni Center
No 301, Sec.3, 
Han-si West Road,
Pe-tun District, 
Taichung City 406
Tel: (04) 2436 4123
Fax: (04) 2436 4122
fpmttc@gmail.com
Director Ven Drolkar
Statements of Appreciation
I am writing today to let you know how much I appreciate FPMT and all that you do with people all over the world. I am constantly amazed when I receive each mandala magazine and see all that is being done under your kind guidance.
– Jeffrey Thomson Salem, OR
Contact Info
1632 SE 11th Avenue
Portland, OR 97214-4702 USA
Tel (503) 808-1588 | Fax (503) 232-0557
About FPMT
FPMT is an organization devoted to the transmission of the Mahayana Buddhist tradition and values worldwide through teaching, meditation and community service.
more...
About Buddhism
If you're new to Buddhism, please read our
Buddhism FAQ
. A place to learn about Buddhism in general, FPMT, and our Discovering Buddhism at Home series.