At the end of April, Rangjung Neljorma Khadro Namsel Drolma (Khadro-la) advised FPMT centers, projects, services and students to engage in specific practices and activities "as much as possible" to support Lama Zopa Rinpoche's health, including offering Long Life Pujas with the Five Dakinis.
At a 2006 long life puja at Chenrezig Institute, Rinpoche reiterated how a guru becomes a powerful object of merit (or as Rinpoche says, a "powerful one"):
… That means there's no question any time that by offering to the guru then you collect more merit than having made offerings to numberless Buddha, Dharma, Sangha; numberless statues, stupas, scriptures. [It's the same] even making offering to the "pores" of the guru. Why? Because the object is more powerful than numberless buddhas.
The power is a dependent-arising. Why the guru is more powerful, most powerful, is a dependent-arising; it's not independent, that power's not independent, not truly existent. The minute when you have taken a Dharma connection, even a few syllables of mantra, oral transmission or received two or three verses of teaching with the recognition that oneself is a disciple and that [person] is the guru, then the other person, due to this, becomes the most powerful one in one's own life, [even] more than any of all those other powerful ones, starting from the parents of this life.
In addition to the long life pujas organized by FPMT centers around the world, students can support the FPMT Long Life Puja Fund which arranges long life pujas for His Holiness the Dalai Lama and Rinpoche annually.
If you like what you read on Mandala, consider becoming a Friend of FPMT, which supports our work. Friends of FPMT at the Basic level and higher receive the print magazine Mandala, delivered quarterly to their homes.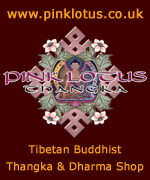 In my mind, one of the beauties of Buddhism is that it offers us a practical training for our mind. It does not say, 'Bodhicitta is fantastic because Buddha said so!' Instead, it gives us the methods for developing such an attitude and we can then see for ourselves whether it works or not, whether it is fantastic or not.
Lama Thubten Yeshe
Contact Info
1632 SE 11th Avenue
Portland, OR 97214-4702 USA
Tel (503) 808-1588 | Fax (503) 232-0557
About FPMT
FPMT is an organization devoted to the transmission of the Mahayana Buddhist tradition and values worldwide through teaching, meditation and community service.
more...
About Buddhism
If you're new to Buddhism, please read our
Buddhism FAQ
. A place to learn about Buddhism in general, FPMT, and our Discovering Buddhism at Home series.