Posts Tagged "statue&quot
There are 1 results found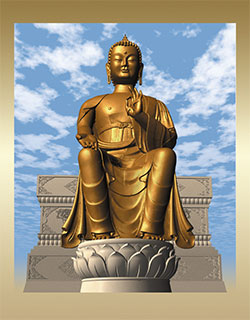 It is Lama Zopa Rinpoche's wish to build 1000 statues of Maitreya Buddha.  
At present there are two Maitreya Projects, both in India.  One Maitreya Project is based in Bodhgaya, the other in Kushinagar.
Lama Zopa Rinpoche wrote a letter in February 2014 explaining how this came about, the focus of each Maitreya Project and the benefits.  Read Rinpoche's letter.
Maitreya Buddha Kushinagar Project
Read the recent article in Mandala magazine
To learn more about the Maitreya Project please visit their website at http://www.maitreyaproject.org.