Advice from Lama Zopa Rinpoche, recently shared on fpmt.org:
"If it was possible, I should offer you each trillions of dollars for learning about Buddhism. This means your mind is open for real happiness, to be free from the gross suffering in the three lower realms and even not to be satisfied with the temporary happiness of the three upper realms. Most importantly, once you can meet and practice Dharma, this frees you from samsaric happiness, which is only suffering; and Dharma can give you full enlightenment, peerless happiness. Learning Dharma and practicing it is so important for yourself as well as others, countless others, as once you can achieve enlightenment, you can free countless living beings – all living beings – from the oceans of suffering. So you can see there is nothing more important than this: to learn Dharma and practice. …"
You can read the full advice and find more advice on the "Advice from Lama Zopa Rinpoche" page.
More information, photos and updates about FPMT spiritual director Lama Zopa Rinpoche can be found on Rinpoche's homepage. If you'd like to receive news of Lama Zopa Rinpoche via email, sign up to Lama Zopa Rinpoche News.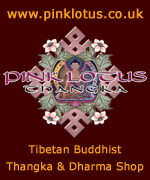 In my mind, one of the beauties of Buddhism is that it offers us a practical training for our mind. It does not say, 'Bodhicitta is fantastic because Buddha said so!' Instead, it gives us the methods for developing such an attitude and we can then see for ourselves whether it works or not, whether it is fantastic or not.
Lama Thubten Yeshe
Contact Info
1632 SE 11th Avenue
Portland, OR 97214-4702 USA
Tel (503) 808-1588 | Fax (503) 232-0557
About FPMT
FPMT is an organization devoted to the transmission of the Mahayana Buddhist tradition and values worldwide through teaching, meditation and community service.
more...
About Buddhism
If you're new to Buddhism, please read our
Buddhism FAQ
. A place to learn about Buddhism in general, FPMT, and our Discovering Buddhism at Home series.