Every month new advice is added to "Lama Zopa Rinpoche's Online Advice Book" on the Lama Yeshe Wisdom Archive, which also has a list of recently added advice. Here's an excerpt from a letter from Rinpoche on doing daily practice:
"Regarding the existing practices you are doing, one big thing that is missing is reciting OM MANI PADME HUM – especially doing this with bodhichitta for numberless hell beings, numberless hungry ghosts, numberless human beings, numberless suras, numberless asuras and numberless intermediate state beings; for everyone to be free from the oceans of samsaric suffering as quickly as possible and to achieve full enlightenment, peerless happiness, omniscient mind.
"Recite every single OM MANI PADME HUM for every single sentient being, doing one mala or more, your choice. Every mantra you recite is for every sentient being and for yourself to achieve enlightenment, which means to actualize the path, lam-rim, to purify all the defilements and negative karma collected since beginningless time and to collect extensive merits, the cause of dharmakaya and rupakaya. It is especially to develop compassion for all sentient beings forever, to everyone, so no one is left out; no ant is left out, not one mosquito is left out, not one sentient being is left out; to develop compassion and through compassion to achieve enlightenment for sentient beings. This is so important. You don't want to recite the mantra for your own happiness; you need to recite it for sentient beings' temporary and ultimate happiness. …"
You can read the complete advice on the website of the Lama Yeshe Wisdom Archive. 
More information, photos and updates about FPMT spiritual director Lama Zopa Rinpoche can be found on Rinpoche's homepage. If you'd like to receive news of Lama Zopa Rinpoche via email, sign up to Lama Zopa Rinpoche News.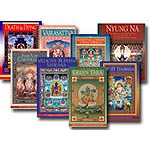 FPMT Education Services has made available a variety of Essential Buddhist Prayer Books, Buddhist practices, and Tibetan texts available for purchase as hard copy materials and/or eBooks and downloads. Below, please find a selection of useful links to help you find what you need to fulfill your commitments and enrich your meditation practice.
If you are looking for more structure to your studies, consider one of FPMT's study programs that range from beginning to advanced levels.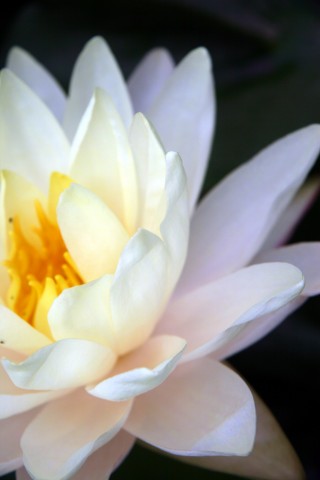 Mandala Publications has just released the April-June 2014 print and online issue of the magazine. Both versions offer a resource guide from FPMT Education Services including several resources available to help one set up, or enrich, a daily Buddhist practice.
Included you will find information on, Advice and Practices from Lama Zopa Rinpoche, Preliminary Practices, Essential Daily Practice Materials, and other links to helpful resources and materials.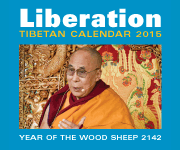 Buddhism is not at all a tactful religion, always trying to avoid giving offense. Buddhism addresses precisely what you are and what your mind is doing in the here and now. That's what makes it so interesting.
Lama Thubten Yeshe
Contact Info
1632 SE 11th Avenue
Portland, OR 97214-4702 USA
Tel (503) 808-1588 | Fax (503) 232-0557
About FPMT
FPMT is an organization devoted to the transmission of the Mahayana Buddhist tradition and values worldwide through teaching, meditation and community service.
more...
About Buddhism
If you're new to Buddhism, please read our
Buddhism FAQ
. A place to learn about Buddhism in general, FPMT, and our Discovering Buddhism at Home series.