Posts Tagged "lha bab duchen&quot
There are 1 results found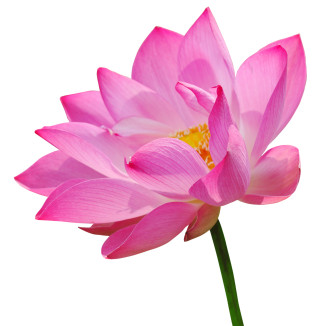 Every year on Lha Bab Duchen (Buddha's Descent from Tushita) the Puja Fund sponsors an incredible array of pujas and offerings performed by Sangha around the world. This year, Lha Bab Duchen is celebrated on November 24 and the Puja Fund will sponsor over US$5,000 in pujas and practices. You are invited to participate in offering to this incredible array of beneficial activities.
Sera Lachi (6,000 monks): Druk Chu Ma, Namgyäl Tong Chö, Zangcho (King of Prayers)
Ganden Lachi (3,400 monks): Druk Chu Ma, Medicine Buddha Puja, Zangcho
Drepung Lachi (4,200 monks): Druk Chu Ma, Namgyäl Tsechog, Zangcho
Gyurme Tantric College (650 monks): Recitation of the Prajnaparamita (three versions)
Gyuto Tantric College (600 monks): Namgyäl Tong Chö, Zangcho.
20rs is offered to every monk at these monasteries.
Kopan Monastery: Druk chu ma, Medicine Buddha Puja, Tsang Cho. 50rs are offered to each monk.
Kopan Nunnery: Druk Chu Ma, Medicine Buddha Puja, Tsang Cho. 50rs are offered to each nun.
Offerings to all of Lama Zopa Rinpoche's gurus (His Holiness the Dalai Lama, His Holiness Sakya Trizen, Geshe Sopa Rinpoche, Choden Rinpoche, Dhakpa Rinpoche, Jhado Rinpoche, Khongla Rato Rinpoche, Serkong Tsenshab Rinpoche).
Offerings are made to all the Sangha at international Sangha communities: Nalanda Monastery, France;  Thubten Shedrup Ling, Australia;  Istituto Lama Tzong Khapa, Italy;  Chenrezig Institute, Australia; and  Sangha offering service at Rinpoche's house, USA.
White wash and offering four giant saffron flower petals are offered to Bouddhanath and Swayambunath stupas in Nepal, as well as new umbrellas to the stupas' pinnacles.
A new set of robes of the most precious material is offered to the Buddha inside the Bodhgaya Mahabodhi temple as well as the Jowo Buddha in Lhasa's Jokang and also gold is offered to the holy face of the Jowo Buddha.
You can learn more about the entire array of  yearly and monthly pujas, practices and offerings sponsored by the Puja Fund.  You are welcome to contribute to this ongoing effort.
Statements of Appreciation
I'm really glad that I decided to do the (Basic Program) exam and retreat, as it has given me renewed enthusiasm towards more study and meditation, and humility realizing that whatever I think I know is only like a drop in the the ocean of Dharma. …Thank you, and the FPMT office, for all you have done in putting this program together and administering it.
– Janet, USA
Contact Info
1632 SE 11th Avenue
Portland, OR 97214-4702 USA
Tel (503) 808-1588 | Fax (503) 232-0557
About FPMT
FPMT is an organization devoted to the transmission of the Mahayana Buddhist tradition and values worldwide through teaching, meditation and community service.
more...
About Buddhism
If you're new to Buddhism, please read our
Buddhism FAQ
. A place to learn about Buddhism in general, FPMT, and our Discovering Buddhism at Home series.