Shakyamuni Buddha Health Care Center
Root Institute, the FPMT center in Bodhgaya, India, helps offer care and education to children through Shakyamuni Buddha Community Health Care Centre, Maitreya School for Universal Education and the Tara Children's Project (TCP), which takes care of HIV-affected children and orphans. Tara Children's Project kids and Maitreya School students are benefiting from receiving a new bus to take them to and from school.
The Shakyamuni Buddha Health Care Centre is a free health care clinic that began in 1991. Dr. Sanjay works at the health care center and has been the main doctor for the children of TCP, visiting every week and overseeing the care for the physical and emotional health of each child.
Juhi Pandey, from an organization called Tara Trust, spent five days collaborating with the TCP staff in engaging the children in activities that cultivate positive states of mind such as love and compassion. They engaged in many activities including listening to stories about companionship and the benefits of working together. To end the week, the children painted the letters of words of the six essential guidelines recommended by Lama Zopa Rinpoche.
Mandala brings you news of Lama Zopa Rinpoche and of activities, teachings and events from over 160 FPMT centers, projects and services around the globe. If you have news you would like to share, please let us know.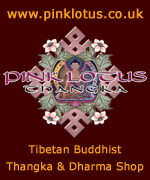 We are not compelled to meditate by some outside agent, by other people, or by God. Rather, just as we are responsible for our own suffering, so are we solely responsible for our own cure. We have created the situation in which we find ourselves, and it is up to us to create the circumstances for our release. Therefore, as suffering permeates our life, we have to do something in addition to our regular daily routine. This "something" is spiritual practice or, in other words, meditation.
The Purpose of Meditation
Lama Yeshe Wisdom Archive
Lama Zopa Rinpoche
Contact Info
1632 SE 11th Avenue
Portland, OR 97214-4702 USA
Tel (503) 808-1588 | Fax (503) 232-0557
About FPMT
FPMT is an organization devoted to the transmission of the Mahayana Buddhist tradition and values worldwide through teaching, meditation and community service.
more...
About Buddhism
If you're new to Buddhism, please read our
Buddhism FAQ
. A place to learn about Buddhism in general, FPMT, and our Discovering Buddhism at Home series.