Posts Tagged "work a day&quot
There are 5 results found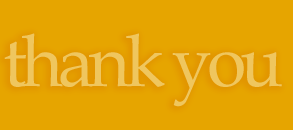 Start Mailing Content
Dear
Friend
Friend,
A heartfelt thank you and much rejoicing for everyone's participation in this year's Work a Day for Rinpoche event. Thanks to your contributions and other forms of compassionate support, the event was a tremendous and inspiring success.
Over 430 people from over 40 countries have worked a day for Rinpoche so far this year, for a total of almost $50,000. You can stay connected with FPMT and the Work a Day community on Facebook, and read how our friends are being inspired to serve, practice, and study because of Lama Zopa Rinpoche's tireless activities to benefit others.
We have not reached our goal of $100,000 for the year, but we are almost halfway there. We are accepting donations throughout the year and hope our international community of "workers" continues to grow – there is no time limit on your ability to contribute to this important, ongoing effort.
Please take a moment to rejoice with the worldwide FPMT community. This year's Work a Day for Rinpoche event was an inspiring indication of the tireless service being offered to Lama Zopa Rinpoche around the world. Thank you so much, for all that you do.
End Mailing Content
Start Buttons
End Buttons
Start Quote

I send my heartfelt deep appreciation to all those who are helping and supporting the organization. This is really an incredibly amazing way of benefiting others and is the real way to create world peace. In essence, our centers and projects bring compassion into the world. Therefore, you can see how important your work and support is.

- Lama Zopa Rinpoche

End Quote
Statements of Appreciation
A few days ago I completed a year of retreats…at two FPMT centres (though I have visited and am very familiar with several others).  The staff of the two centres could not have been kinder and more supportive.  It is especially through appreciating their cultures of care and support for retreatants that I have renewed my admiration for the FPMT, and thereby for your [Lama Zopa Rinpoche's] extraordinary holy activity for sentient beings…
– Andy Wistreich, August 2008
Contact Info
1632 SE 11th Avenue
Portland, OR 97214-4702 USA
Tel (503) 808-1588 | Fax (503) 232-0557
About FPMT
FPMT is an organization devoted to the transmission of the Mahayana Buddhist tradition and values worldwide through teaching, meditation and community service.
more...
About Buddhism
If you're new to Buddhism, please read our
Buddhism FAQ
. A place to learn about Buddhism in general, FPMT, and our Discovering Buddhism at Home series.