Posts Tagged "fpmt education&quot
There are 8 results found
Chokhor Duchen, one of the four great holy days of the Tibetan calendar, is just around the corner. Also known as the Festival of Turning the Wheel of Dharma, Chokhor Duchen commemorates the anniversary upon which Shakyamuni Buddha first began teaching the Dharma. For seven weeks after his enlightenment, the Buddha did not teach. After this period, Indra and Brahma offered a dharmachakra and a conch shell and requested Shakyamuni to teach. Accepting, Buddha Shakyamuni turned the Wheel of Dharma for the first time at Sarnath by teaching on the Four Noble Truths.
Chokhor Duchen takes place this year on Thursday, July 31. As a Buddha Multiplying Day, karmic results of actions on this day are multiplied one hundred million times. This amazing result is sourced by Lama Zopa Rinpoche to the vinaya text Treasure of Quotations and Logic.
You can find Lama Zopa Rinpoche's recommended practices for this special day here (on Rinpoche's Advice page, under Buddha Multiplying Days), and a calendar of all the holy days here.
Chokhor Duchen also commemorates FPMT's TWELFTH INTERNATIONAL SANGHA DAY
Here is how you can celebrate monastics on Sangha Day, July 31, 2014:
Show respect for and appreciation of Sangha
Generate deeper awareness of the Sangha jewel
Donate to the Lama Yeshe Sangha Fund
Please keep in mind: According to Ven. Choden Rinpoche, one of Lama Zopa Rinpoche's teachers, observation of auspicious days should be according to the date in India, not the date in one's home country. Therefore, when Lama Zopa Rinpoche is not in India, Rinpoche celebrates Buddha Days and other auspicious dates according to the time in India.
Special thanks to the Liberation Prison Project for preparing the Tibetan Calendar.
If you choose to recite the Sutra of Golden Light on this special day, you might like to report your recitations using the facility on the FPMT website – which you can find on the Sutra of Golden Light reporting page. You can also find many other sutra texts available for free download on the FPMT Education Services' Sutras page.
In accordance with the wishes, guidance, and advice of Lama Zopa Rinpoche, FPMT Education Services creates high quality study programs suitable for all levels which are available in FPMT centers, as homestudy materials, or via our Online Learning Center; publishes various practice materials in hard copy and digital formats; and works with a global network of educators, trainers, translators, and publishers to develop valuable training programs and translations.  
FPMT Education has been called "the heart" of the FPMT organization.
Without understanding how your inner nature evolves, how can you possibly discover eternal happiness? Where is eternal happiness? It's not in the sky or in the jungle; you won't find it in the air or under the ground. Everlasting happiness is within you, within your psyche, your consciousness, your mind. That's why it's important that you investigate the nature of your own mind.
FPMT is unbelievably fortunate that we have many qualified teachers who are not only scholars but are living in practice. If you look, then you can understand how fortunate we are having the opportunity to study. With our Dharma knowledge and practice we can give the light of Dharma to others, in their heart. I think that's the best service to sentient beings, the best service to the world.
To help students access all that is available to them, we have been working to restructure the pages, links and downloads on the FPMT Education Services sections of fpmt.org. Please take a look at all that is available to you and let us know if you have further suggestions for our continued improvement of the FPMT Education pages. education@fpmt.org
FPMT Education Services is delighted to make available an important incense offering ritual (nolsang) which is a translation of Padmasambhava's The Divine Blue Water Clearing Away Contamination. This practice has been made available at the request of Lama Zopa Rinpoche for students who need it.

The ritual is used to purify contaminations that arise from ignorance, broken commitments, disturbing thoughts and emotions, as well as a variety of other negativities which cause obstacles, illness and misfortunes to oneself, others and the environment.
Available in eBook, a4 and letter booklet formats.


Calling the Guru from Afar is a heartfelt request for blessings to realize all the stages of the path to enlightenment, as well as a meditation on the nature of the guru.
FPMT Education Services is pleased to make available Lama Zopa Rinpoche chanting the long version of this prayer.
Also available as a free download is a practice booklet containing the long and short versions of Calling the Guru from Afar as well as Practicing Guru Devotion with the Nine Attitudes which is a short meditation that helps to develop the correct attitude toward one's teacher.
The practice booklet is available in eBook, a4 and letter booklet formats.
FPMT Education Services is please to announce the release of a new prayer and praise to Avalokiteshvara.
Praise and Prayer to Noble Avalokiteshvara: Bringing Forth the Rains of Happiness and Well-Being by Losang Kalsang Gyatso, the Seventh Dalai Lama, was translated by Gavin Kilty in accordance with the commentary of Konchog Jigme Wangpo.  
Avalokiteshvara (Chenrezig in Tibetan), is renowned as the embodiment of compassionate activity. The mantra of Chenrezig is the most widely recited mantra in Tibetan Buddhism and has great power for developing a good heart.
Praise and Prayer to Noble Avalokiteshvara: Bringing Forth the Rains of Happiness and Well-Being is available from the FPMT Foundation Store in eBook, a4, and letter booklet formats.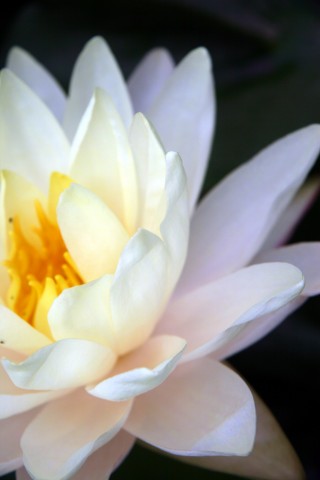 Mandala Publications has just released the April-June 2014 print and online issue of the magazine. Both versions offer a resource guide from FPMT Education Services including several resources available to help one set up, or enrich, a daily Buddhist practice.
Included you will find information on, Advice and Practices from Lama Zopa Rinpoche, Preliminary Practices, Essential Daily Practice Materials, and other links to helpful resources and materials.
"The whole point of our FPMT education programs is not to produce 'sharp minds' but to 'subdue the mind.' Between an intelligent, sharp mind and a good heart, a good heart is the most important. Without a good heart it is only possible to become an arhat. Good heart means subduing the mind.
Subduing the mind is the whole essence, as then enlightenment is possible. The ultimate purpose of life, the reason for living, why we eat and drink, sleep, work, and do listening, reflecting, and meditating is to free the numberless suffering sentient beings from each suffering realm and bring them not only to ultimate happiness, liberation, but to full enlightenment. "
One of Lama Zopa Rinpoche's vast visions for the FPMT organization is to sponsor 1,000 nung nä retreats. About this retreat practice Rinpoche commented, "Nyung näs take such a short time, but bring strong purification. So many eons can be purified in this life; it makes it so easy to have attainments." 
Nyung nä practice is an intensive 2-day purification retreat that includes fasting, precepts, prostrations, prayers, mantra recitation, and offerings. Nyung nä is a practice based on the deity, 1,000 armed Chenrezig, the Buddha of Compassion, and is extremely powerful for healing illness, purifying negative karma, and opening the heart to compassion.
Institut Vajra Yogini (IVY) in France recently hosted a series of 108 nyung näs, with Lama Zopa Rinpoche sponsoring those doing the full 108. Three people completed 108 nyung näs each. Institut Vajra Yogini is hosting another round of 108 nyung näs: November 15, 2013 to June 19, 2014. For more information, please contact IVY.
From August 9-12th, 2013, Maitripa College is hosting a nyung nä retreat, led by Merry Colony, who has personally completed over 108 of these powerful retreats herself.
You can read commentary from Lama Zopa Rinpoche about this powerful practice courtesy of the Lama Yeshe Wisdom Archive.
FPMT Education Services has published a Nyung Nä practice manual with everything you need to complete this retreat. It can be purchased on the FPMT Foundation Store.