By Ven. Sarah Thresher
Lama Zopa Rinpoche has been staying at Root Institute in Bodhgaya, India, where he has been engaged in nonstop virtuous activities. Ven. Sarah Thresher was with Rinpoche in Bodhgaya and shares this report.
Rinpoche designed and commissioned an altar for the rooftop of his house at Root Institute. Not just one small altar filled with pictures, statues of buddhas, water bowl offerings and light offerings, but a series of altars that stretch the width of the rooftop. Rinpoche wanted people to see this new altar to get some ideas and inspiration. Holy objects are incredibly precious and if we don't make full use of them, we are wasting our good fortune.
This is where Rinpoche does prostrations facing towards the Mahabodhi Stupa. Rinpoche does not always need assistance to do full length prostrations, but he has replaced the wooden prostration board with a mattress just in case.
UPDATE: Root Institute director Ven. Thubten Labdron wrote to Mandala that "Rinpoche said this altar is not just for Rinpoche. Anyone can come and do their prostration ngöndro on the roof (when Rinpoche is not in residence)."
You can read more from Ven. Sarah Thresher on Rinpoche's activites in Bodhgaya online.
Learn more about Lama Zopa Rinpoche, spiritual director of the Foundation for the Preservation of Mahayana Tradition (FPMT), and Rinpoche's vision for a better world. Sign up to receive news and updates.
YOUR COMMUNITY
July-September 2013
Bob Brintz, a 64-year-old former attorney and student of Lama Zopa Rinpoche, lives with ALS (Lou Gerig's disease). Bob is almost completely paralyzed and requires a ventilator to breathe. He relies on assistive technology for typing and speaking. But despite these challenges, Bob wrote in his article "I Will Be Paralyzed and Happy," published in the Mandala July-September 2013 print edition, "I play an active role in the life of my family. I keep abreast of local, national and world news. I'm busy and productive every day. I have met and embraced the Dharma. My life is full of joy."
"Early on, I began to visualize myself in a wheelchair, paralyzed and happy. My mantra was: 'I will be paralyzed and happy. I will not inflict my suffering on others. I can do this,'" Bob wrote. "Those who are able to cultivate the ability to focus on the positives, to develop an unwavering sense of hope, and to remain calm and equanimous in the face of adversity, will have the capacity to live vibrantly with ALS. Sadly, so many have been unable to find their true path to survival. I am determined to change this. I pray that the most precious Guru-Buddha bless me to be able to do this."
In addition to Bob's piece in Mandala, he has written several pieces encouraging other ALS patients to transform their way of thinking. Borrowing from Buddhist teachings, he describes how someone can live joyfully with ALS. Bob has posted his writings on the website patientslikeme.com, including "A Path to Survival," "A Path to Survival II: The Roadmap" and "The Darkness."
In September 2012, Lama Zopa Rinpoche gave Bob bodhisattva vows over Skype. Bob took the vows by blinking and having his computer speak for him. 
Before offering the bodhisattva vows, Rinpoche sent Bob a lengthy letter giving detailed advice on the seven-limb practice and taking bodhisattva vows. In the section of Rinpoche's letter on seven-limb practice, Rinpoche describes the practice of prostrations in detail:
… So now in your case you can visualize your body the size of a mountain ridge covering the whole earth. Visualize that your body is huge like the largest mountain. Then, when you prostrate to Buddha, think that one buddha is numberless gurus, numberless buddhas, Dharma, Sangha and all the statues, stupas and scriptures of Buddha. If you have received a Thousand-arm Chenrezig initiation — the Compassionate Buddha — then of course you can visualize yourself as a thousand-armed, thousand-eyed Chenrezig when you do prostrations. But of course you haven't received this initiation, so you can visualize your body the size of a mountain ridge prostrating from all four corners and four directions to the Buddha. So how many bodies should you visualize? If you visualize one body prostrating, then according to the size of that body you get the same merit as actually prostrating with that body covering that many atoms down to the bottom of the earth, to be born as a wheel-turning king that many thousands of times. So you can visualize many bodies the size of a mountain ridge prostrating from all four corners and four directions to Buddha. It's amazing, amazing, amazing, unbelievable merit. Wow!
You can read the correspondence between Rinpoche and Bob Brintz on Lama Yeshe Wisdom Archive.
For more advice from Rinpoche, visit the "Lama Zopa Rinpoche Online Advice Book" at the Lama Yeshe Wisdom Archive. 
From Ven. Roger Kunsang:
Hong Kong – March 22, 2013
Rinpoche stood with his hands in the mudra of prostration before a very large thangka of Chenrezig. Rinpoche gradually leaned forward, slowly going to the ground, his stronger left arm reached for the ground, fingers contacted the floor. Gradually, Rinpoche put weight on the arm as his body leaned forward cautiously. The left knee moved towards the ground and made contact. Now the hard part: the right arm reached out to touch the ground with Rinpoche trying to spread his fingers so they landed open and stretched out on the floor.
I was feeling a little anxious as when Rinpoches head goes lower than the waist, he can feel dizzy and that's a little dangerous after a stroke.
Gradually, Rinpoche lowered his body forward awkwardly, always the left side taking most of the weight. Watching Rinpoche making this kind of effort is very moving. I can see others moved and feeling emotional. The whole hall is very quiet while Rinpoche is making such an effort to do a full length prostration to all the Buddhas.
Rinpoche is now stretched full length on the floor although his right arm can't straighten out yet. The process is slow but done with great, great determination. Now the really hard part: Rinpoche gets up alone as he won't let anyone help! Rinpoche has developed a technique as he gradually rises where he shifts his weight over several stages, and finally to the stage where he has to take the weight from his arms and be on his legs only. That is most difficult. It's quite tense watching this part and I can see some students who are watching, holding their breaths.
Rinpoche is hesitating now as he has to make a huge effort to go from kneeling to his feet … He does so and then straightens his body and is standing. His hands slowly come to his heart in the mudra of prostration in front of Chenrezig. Now two more prostrations and then the climb up on to the throne.
It wasn't so long ago that Rinpoche couldn't do this alone and it was dangerous as he would sometimes feel dizzy when his head went below the waist (not a good sign when you have problems with blood pressure and you have had a stroke!)
It's very inspiring and moving to see Rinpoche do this with such determination. In the hospital immediately after the stroke, Rinpoche commented and also explained to His Holiness the Dalai Lama how sad he was that he couldn't do even one prostration any more … or even bring both hands to the mudra of prostration at his heart to respect the Three Jewels. But now up to 12 long prostrations alone … that's progress! Rinpoche is going in his own way at his own pace.
Ven. Roger Kunsang is CEO of FPMT and assistant to FPMT spiritual director Lama Zopa Rinpoche. 
To keep up to date with "Life on the Road with Lama Zopa Rinpoche," consider signing up for our RSS feed (in the right-hand column of this page).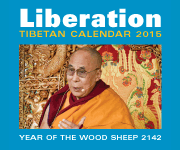 Once you realize the true evolution of your mental problems, you'll never blame any other living being for how you feel.
Lama Zopa Rinpoche
Contact Info
1632 SE 11th Avenue
Portland, OR 97214-4702 USA
Tel (503) 808-1588 | Fax (503) 232-0557
About FPMT
FPMT is an organization devoted to the transmission of the Mahayana Buddhist tradition and values worldwide through teaching, meditation and community service.
more...
About Buddhism
If you're new to Buddhism, please read our
Buddhism FAQ
. A place to learn about Buddhism in general, FPMT, and our Discovering Buddhism at Home series.