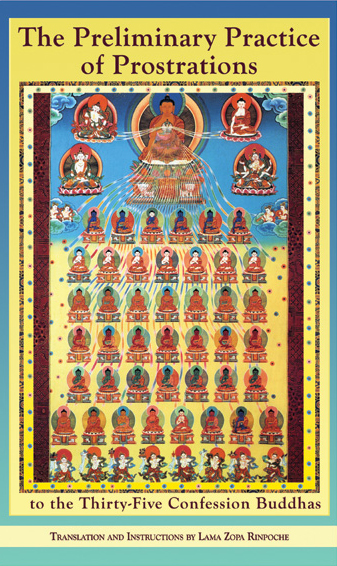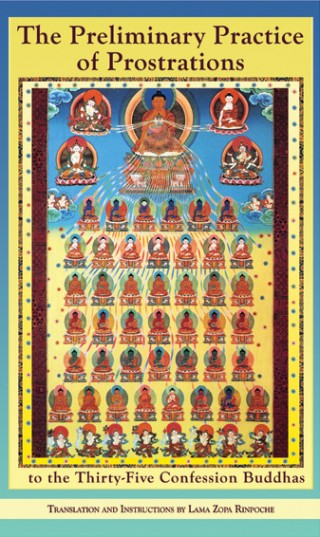 Prostrations to the Thirty-five Confession Buddhas with recitation of the "Bodhisattva's Confession of Moral Downfalls" from the Sutra of Three Heaps, is one of the most powerful methods available to purify harmful actions we have done in the past. By doing this practice mindfully, we can prevent unwanted suffering from occurring in the future. In addition, this practice clears away obstacles to spiritual practice and opens the mind in order to gain realizations on the path. Doing this practice first thing in the morning helps empower all other prayers and activities of the day.
As Lama Zopa Rinpoche explains, "There is so much hope in our lives. Our lives are so full of opportunity. It is so easy to purify, so easy to become free from samsara and achieve enlightenment. Even with just prostration, we can achieve all of this." 
This essential practice is now available as an eBook from the FPMT Foundation Store and the Amazon Kindle Store.