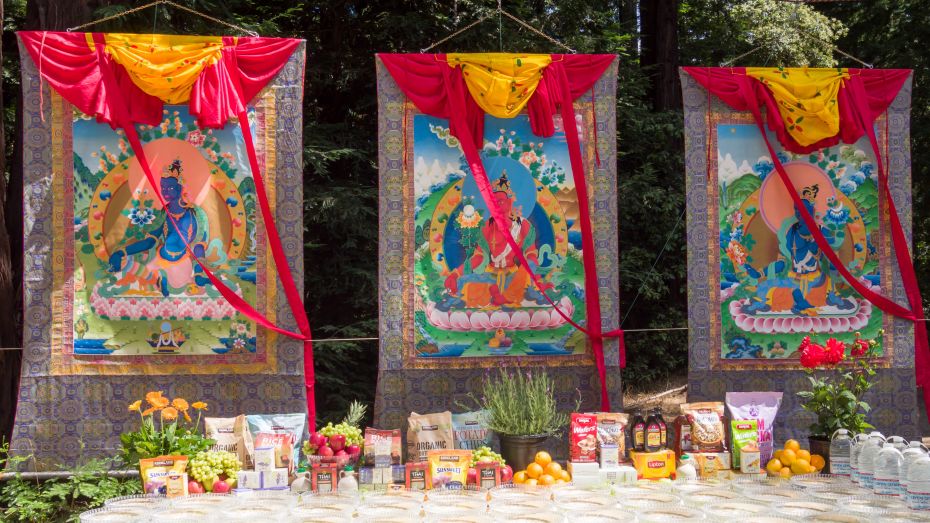 Further the FPMT mission by supporting any number of our worldwide charitable projects! Choose how you'd like to help FPMT provide Dharma education, healthcare and housing, holy objects for peace, retreat scholarships and more… Thank you so much for your generous support.
"The sun of real happiness shines in your life when you start to cherish others." -Lama Zopa Rinpoche
Translate*
PLEASE ONLY CLICK THE SUPPORT BUTTON ONCE
.
If your screen does not change after two minutes, please check above for an error message.
If you still do not have a confirmation that your donation went through, please
contact us
.
By submitting this donation, you agree that fpmt.org can collect, store and use the data you submit through this form in accordance with our Privacy Policy.
All donations are made in US Dollars.
All donations made to FPMT to support these funds are tax-deductible within the United States in accordance with IRS Code article 501(c)(3) to the extent allowed by law.
Declined Donations

If your donation is declined, please check the top of this page for an error message. For repeated declines, please use this alternative donation page using a different card processing system.
Don't see your FPMT Charitable Project listed above?

Please click here for a complete list of FPMT Charitable Projects and other FPMT funds you can support.
Donations by Wire Transfer

Please contact Donor Services for details on making a donation by wire transfer or other payment methods.
---
Need Further Support?
If you have any questions about donating to the FPMT Charitable Projects, please send an email to the Charitable Projects Coordinator.
If you need any other help with your donation, please write to Donor Services.