News/Media

*If a menu item has a submenu clicking once will expand the menu clicking twice will open the page.

Study & Practice

*If a menu item has a submenu clicking once will expand the menu clicking twice will open the page.

Projects

*If a menu item has a submenu clicking once will expand the menu clicking twice will open the page.

FPMT

If you listen to the advice of the Buddha – who has only compassion for sentient beings and no trace of self-centred mind; who is perfect in power, wisdom and compassion; whose holy mind is omniscient – all you get is benefit.

Lama Zopa Rinpoche

*If a menu item has a submenu clicking once will expand the menu clicking twice will open the page.

Shop

The Foundation Store is FPMT's online shop and features a vast selection of Buddhist study and practice materials written or recommended by our lineage gurus. These items include homestudy programs, prayers and practices in PDF or eBook format, materials for children, and other resources to support practitioners.

Items displayed in the shop are made available for Dharma practice and educational purposes, and never for the purpose of profiting from their sale. Please read FPMT Foundation Store Policy Regarding Dharma Items for more information.
Tsenshab Serkong Rinpoche (1914-1983)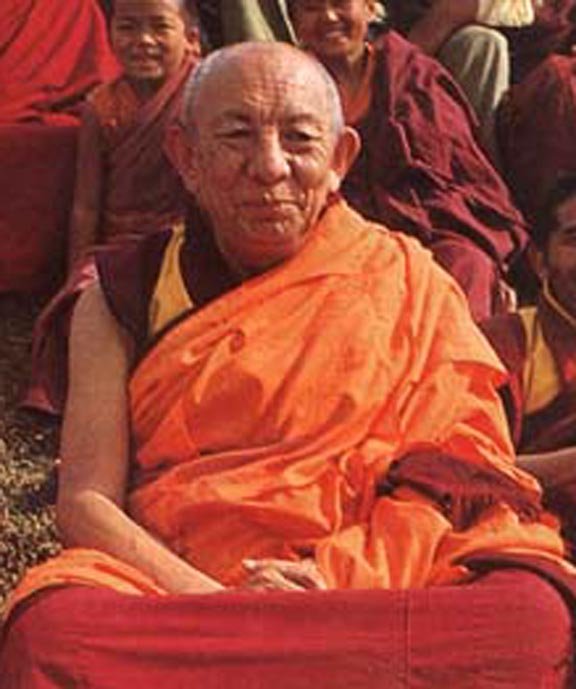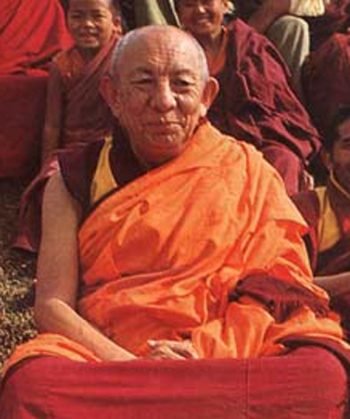 Kyabje Tsenshab Serkong Tugse Rinpoche was born on July 27, 1914, in the area of Loka in southern Tibet. His father was one of the most outstanding masters of the previous century, the great Serkong Dorjechang, the incarnation of Marpa the translator, his mother the incarnation of Marpa's wife Dagmema and Tsenshab Serkong Rinpoche the incarnation of Marpa's son Darmadodey.
Tsenshab Serkong Rinpoche studied with masters from all the four major traditions of Tibetan Buddhism. He was a member of Ganden Jangtze Monastic University, where he received his Geshe Lharampa degree after fourteen years of study. He then spent nine years at Gyume Tantric College, where after passing all his examinations he held the position of Master of Discipline, before being appointed in 1948 as one of the seven Tsenshab or Master Debate Partners to His Holiness the Fourteenth Dalai Lama. Tsenshab Serkong Rinpoche served His Holiness in this capacity for the rest of his life and imparted to His Holiness many lineages, initiations and oral transmissions. He accompanied His Holiness to China in 1954 and came in exile to India in 1959.
In India, Tsenshab Serkong Rinpoche further served His Holiness in helping establish the Office of Religious and Cultural Affairs. He also served as one of His Holiness' main advisors, chief performer of his personal religious rituals, his teacher of Buddhist technical knowledge and skills such as mandala construction, and his spiritual lieutenant for communicating and carrying out his policies.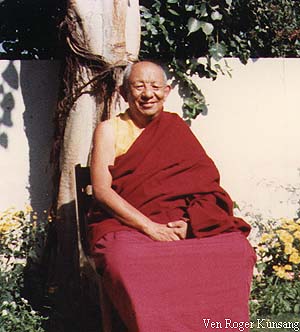 As a master of both sutra and all four classes of tantra, Tsenshab Serkong Rinpoche traveled extensively throughout India and Nepal to give teachings and initiations and help the monasteries restart their rituals. He made five trips to Spiti, where, in the manner of Atisha, he reformed and revitalized the monasteries and the Buddhist tradition of that remote mountain region. He also made two tours of North America and Europe.
Taking on all obstacles to the welfare and works of His Holiness the Dalai Lama, Tsenshab Serkong Rinpoche passed away in full control and in accordance with his intentions, in the manner of the Buddha Shakyamuni, on August 20th, 1983 in Kyipar, Spiti, India. In memorial, His Holiness praised his former Master Debate Partner as a "real Kadampa Geshe", someone who always remained humble in the truest sense.
Basically, the human mind is mostly unconscious, ignorant, and gets so preoccupied with new experiences, that it forgets the old ones. Review the past month: exactly what happened, precisely what feelings did you have, every day? You can't remember, can you? But if you practice this slowly, slowly, continuously checking within your mind, eventually, you'll be able to remember more and more of your previous experiences.
Lama Thubten Yeshe