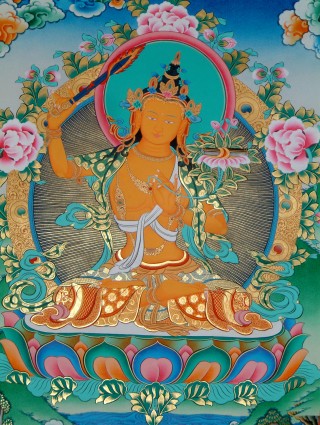 Manjushri is the buddha of wisdom and wields a flaming sword that cuts through our confusion, doubts and internal obstacles.
FPMT Education Services is happy to release this revised and reformatted version of "A Meditation on Orange Manjushri." This practice includes the short sadhana written by the 5th Dalai Lama as well as, "Practice to Receive the Seven Types of Wisdom." Excellent for developing wisdom and clarity, improving one's memory, and for understanding and explaining Dharma to others.
Available through the FPMT Foundation Store in eBook, a4, and booklet letter formats.