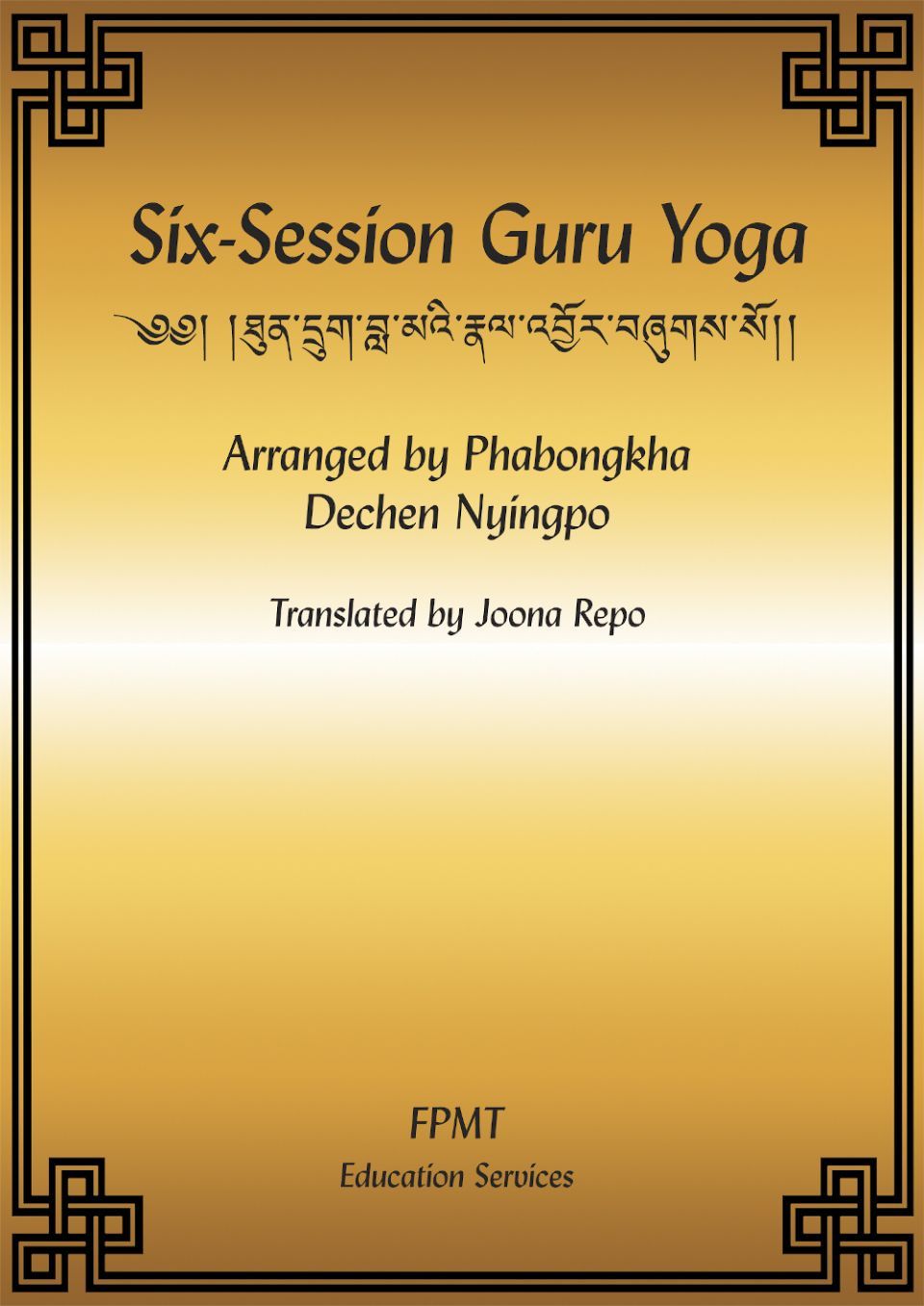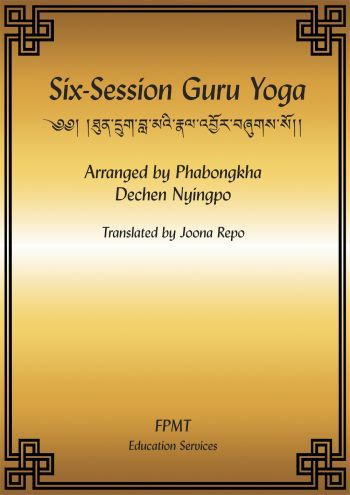 Students can now find two newly translated texts relevant to the practice of six-session guru yoga, often given in the Gelug tradition as a daily practice commitment to all those who have received a highest yoga tantric initiation, in ebook and PDF formats in the Foundation Store.

Six-Session Guru Yoga, translated by Joona Repo, contains three versions of the guru yoga practice that Phabongkha Dechen Nyingpo arranged together and briefly commented on. It is recommended by both Phabongkha and Lama Zopa Rinpoche that students practice the extensive or abbreviated versions of the practice instead of the single-verse version.
Phabongkha's work also serves as the basis of Six-Session Guru Yoga Commentary, Lama Zopa Rinpoche's in-depth teachings on the six-session guru yoga practice. This text, recently updated, provides Rinpoche's commentary on the benefits of the practice, how to meditate on each verse of the sadhana, and the samayas of the five buddha families. The commentary uses the extensive version of the six-session guru yoga practice as its basis.
---
Note: You need to have received an initiation (wang) of the yoga tantra or highest yoga tantra class in order to read these commentaries of the six-session guru yoga. These texts are restricted to only those with the appropriate tantric initiation. If you are unsure whether you are qualified or not, please email us at education@fpmt.org.

Through comprehensive study programs, practice materials, and training seminars, FPMT Education nourishes the development of compassion, wisdom, kindness, and true happiness in individuals of all ages.