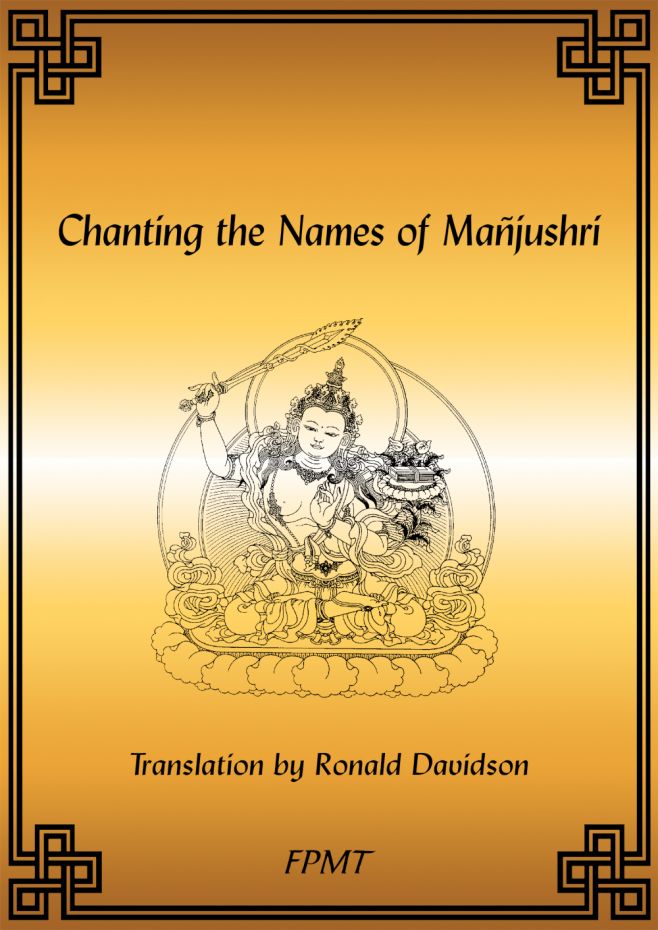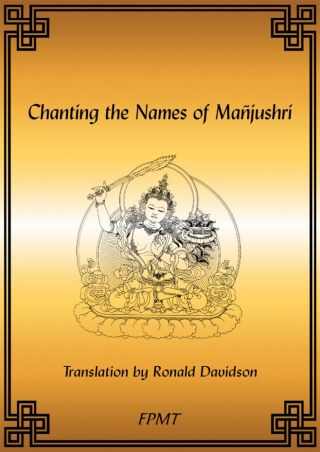 Chanting the Names of Mañjushri, which is called Mañjuśrīnāmasaṃgīti in Sanskrit, is available as a PDF and in ebook formats on the FPMT.org sutra page.

Over 160 verses comprise the text, which is categorized as a tantra, but can be read by anyone without restrictions. This praise of Manjushri was taught by Buddha Shakyamuni at the request of Vajrapani. It is a central text in all Tibetan traditions and is often recited and memorized by students.
Students can also find on FPMT.org links to an alternative translation of the text by Buddhist scholar Alex Berzin and links to an audio recording of Lama Zopa Rinpoche's commentary and oral transmission of the text on the Lama Yeshe Wisdom Archive.
---
PDF and ebooks formats of Chanting the Names of Mañjushri can also be acquired through the Foundation Store.
Through comprehensive study programs, practice materials, and training seminars, FPMT Education nourishes the development of compassion, wisdom, kindness, and true happiness in individuals of all ages.