FPMT Education Services makes available several resources for those wishing to learn the advised pronunciations of FPMT standard prayers, practices, and mantras. 
Lama Chöpa
"Practicing this Guru Puja, which is an integration of the three deities, makes it much easier to achieve enlightenment in a brief life of this degenerated time. Doing this practice every day, with purification and many infinite skies of merit, brings the mind closer to the path to enlightenment and closer to enlightenment itself, and so much closer to freeing all sentient beings from obscurations and suffering and leading them to enlightenment. Putting the meaning of this into practice in one's life makes each day extremely rich and worthwhile."
— Lama Zopa Rinpoche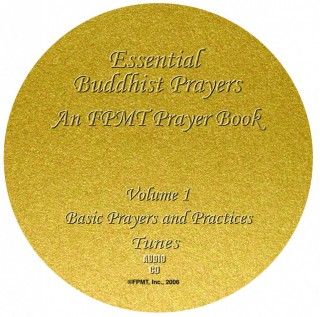 Mantras and Prayers
Please stay tuned the release of Lama Zopa Rinpoche Mantra Recitations Volume 3 which is forthcoming from FPMT Education Services. 
---
Through comprehensive study programs, practice materials, training seminars, and scholarships, FPMT Education nourishes the development of compassion, wisdom, kindness, and true happiness in individuals of all ages.
Contact Info
1632 SE 11th Avenue
Portland, OR 97214-4702 USA
Tel (503) 808-1588 | Fax (503) 232-0557
About FPMT
FPMT is an organization devoted to the transmission of the Mahayana Buddhist tradition and values worldwide through teaching, meditation and community service.
more...
About Buddhism
If you're new to Buddhism, please read our
Buddhism FAQ
. A place to learn about Buddhism in general, FPMT, and our Discovering Buddhism at Home series.