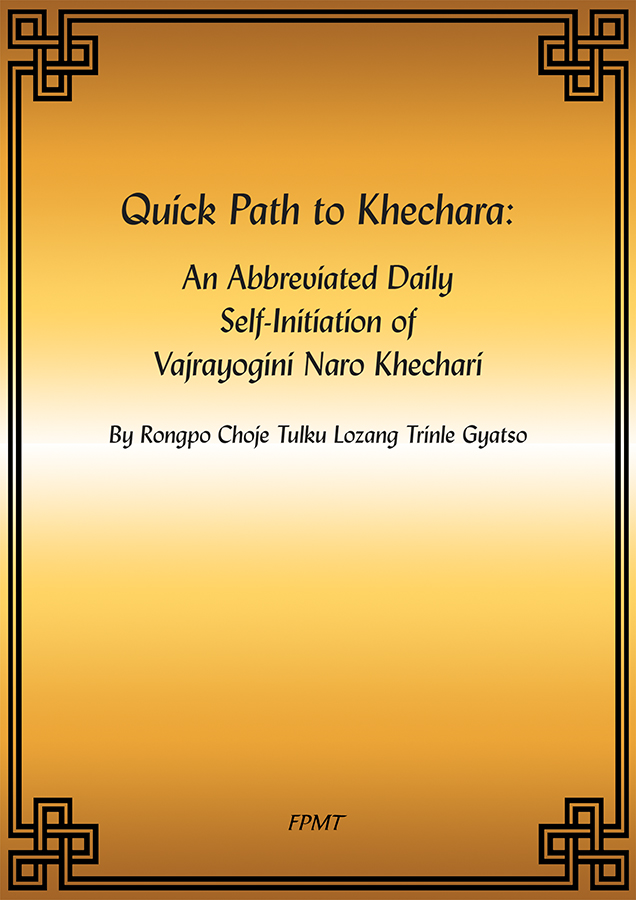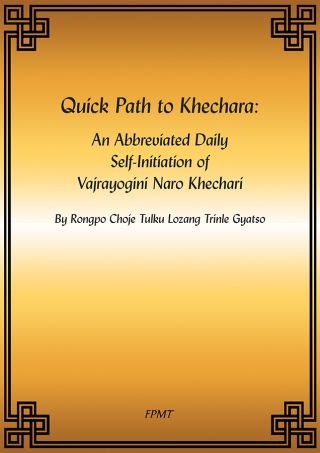 Students can now find two new Vajrayogini texts—Quick Path to Khechara: An Abbreviated Daily Self-Initiation of Vajrayogini Naro Khechari and A Pleasing Uncontaminated Feast: An Abbreviated Tsog Offering of the Venerable Vajrayogini, the Powerful Lady Naro Khechari—through the Foundation Store.

Quick Path to Khechara is an abbreviated self-initiation manual composed by the Eighth Kirti Rinpoche, Rongpo Choje Lozang Thrinle Gyatso. As the text is very brief, it is recommended that students first familiarize themselves with Phabongkha Dechen Nyingpo's extensive Vajrayogini self-initiation ritual in FPMT's The Intermediate Practices of Vajrayogini.
In order to engage in this practice, a student must have completed a 100,000-mantra Vajrayogini nearing retreat of enabling actions together with the concluding peaceful burning offering ritual.
A Pleasing Uncontaminated Feast is an abbreviated tsog offering text written by Phabongkha Dechen Nyingpo. Being shorter than his extensive tsog offering ritual, and longer than Lama Zopa Rinpoche's extremely abbreviated composition, this text is convenient for use as a medium-length version.
---
Through comprehensive study programs, practice materials, and training seminars, FPMT Education nourishes the development of compassion, wisdom, kindness, and true happiness in individuals of all ages.