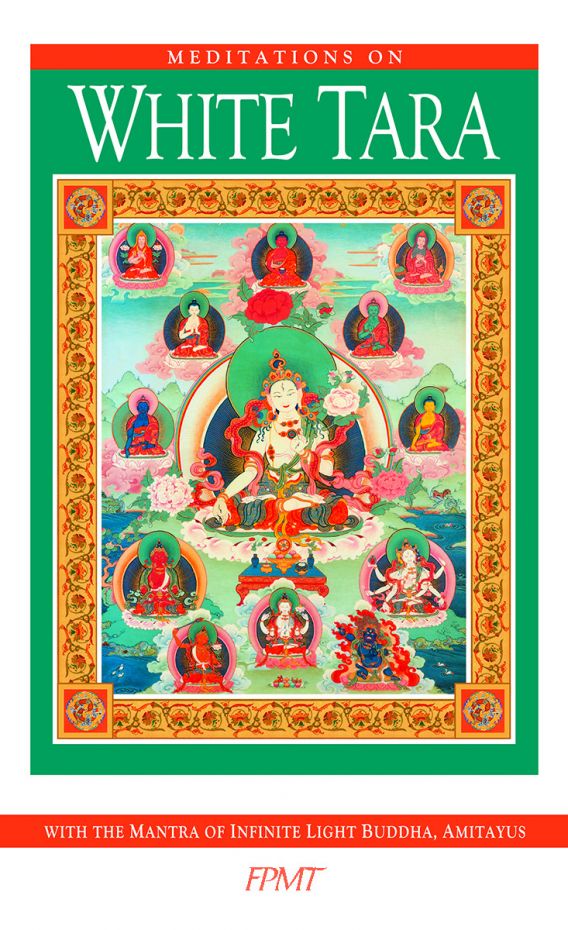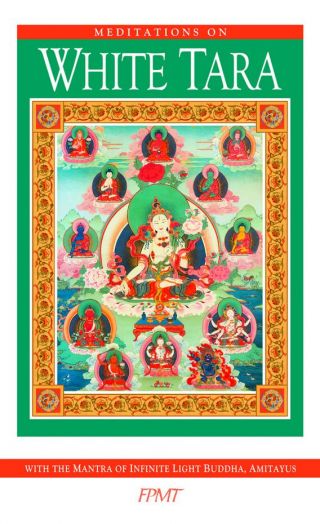 Students can now find two texts—Meditations on White Tara and A Meditation on Orange Manjushri—in ebook and PDF formats.
Meditations on White Tara contains practices to strengthen and restore health and life-force energy. By relying on White Tara, students are able to accumulate merit and purify negative karma in order accomplish their aims. If one has experienced many health problems, accidents, depression, or a loss of vitality, the practices of White Tara might be helpful.

These White Tara meditations can also be done on behalf of oneself or others, and are frequently done to remove obstacles to the long lives and health of one's gurus.

A Meditation on Orange Manjushri includes "A Meditation on Orange Manjushri," a short sadhana written by the Fifth Dalai Lama as well as "Practice to Receive the Seven Types of Wisdom." These practices are considered excellent for developing wisdom and clarity, improving one's memory, and for understanding and explaining Dharma to others.
---
Through comprehensive study programs, practice materials, and training seminars, FPMT Education nourishes the development of compassion, wisdom, kindness, and true happiness in individuals of all ages.